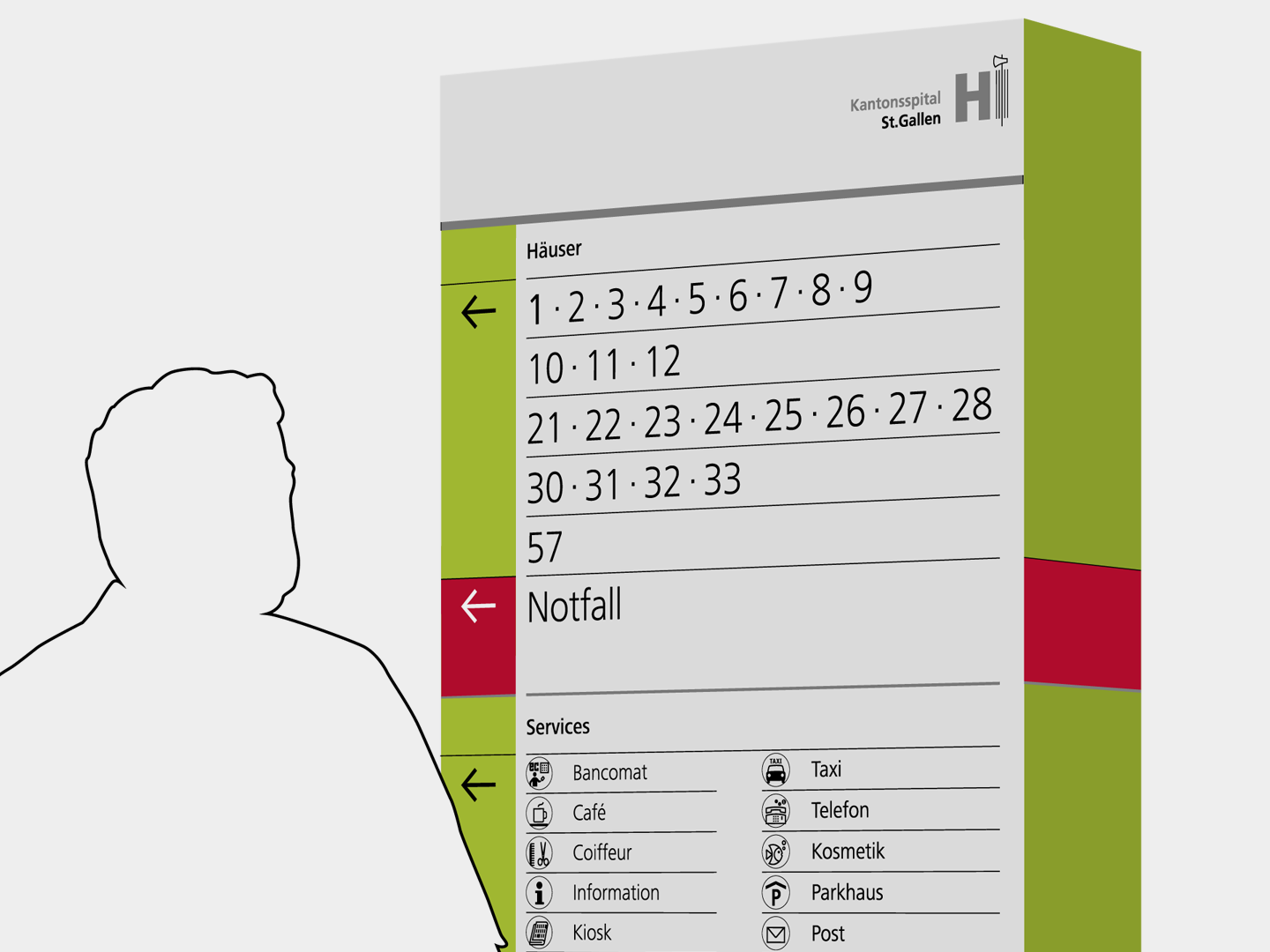 The 'Kantonsspital St.Gallen' is the main hospital of the Kanton St.Gallen and the largest hospital in the eastern part of Switzerland. An invited competition was held to improve its signage.

The proposed signage system was developed with the aim to improve visitor navigation. It further had to respect the existing visual identity of the hospital and provide the flexibility to be applicable to a wide range of different architectural situations.

To ease the navigation it was proposed to differentiate the information for different user groups by colour coding and thereby reduce the actual amount of information aimed at one single user.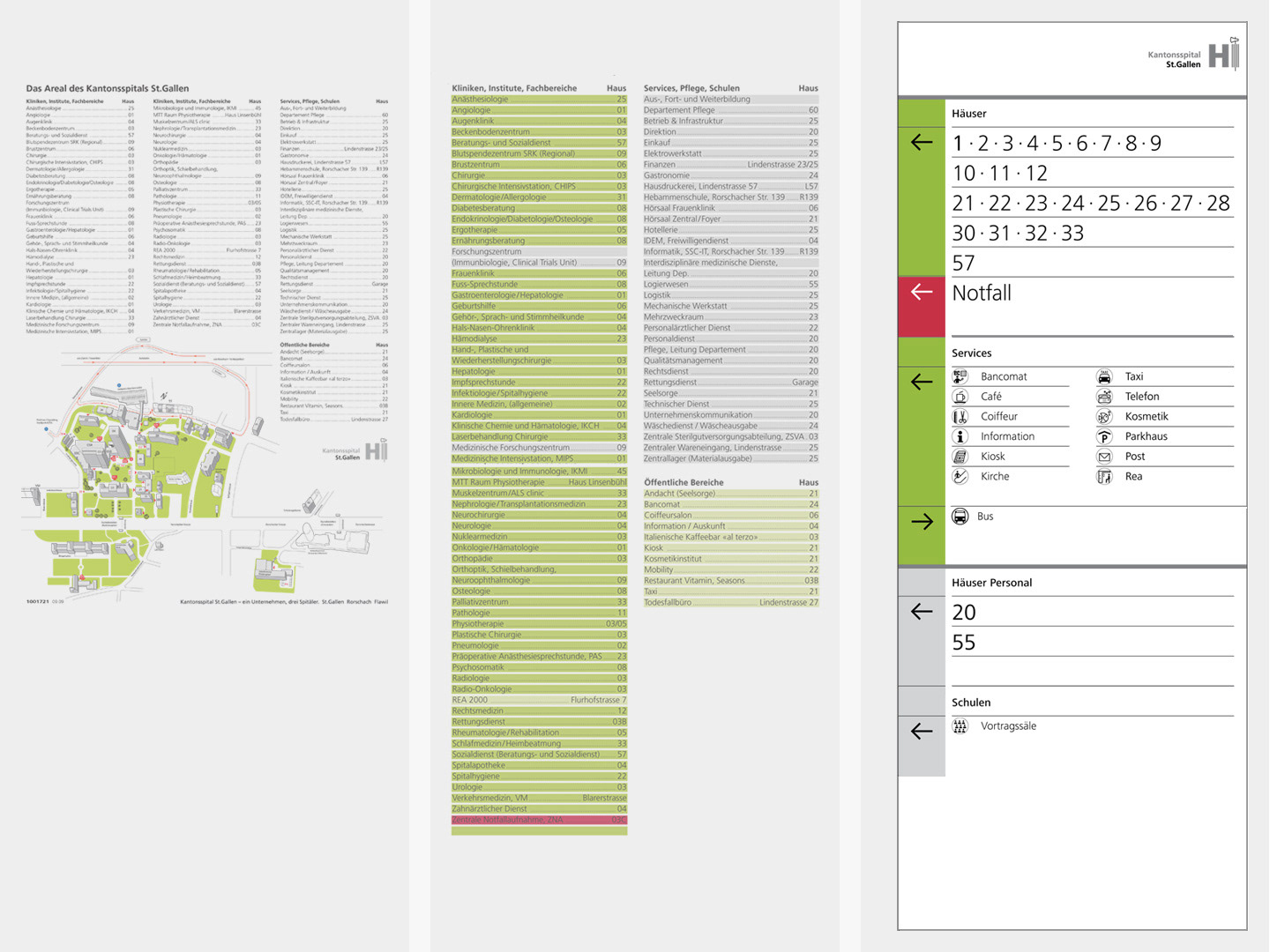 Central to the design was the idea to apply the colour coding not only to the front of the signs but also to their edges. As a simple design devise the coloured edges enhance identification and improve visibility from a far. The coloured edges further make it possible to tie together a wide range of different types of signs into one extended family of signs. Thus providing the signage system with the necessary flexibility to adapt for different architectural situations whenever afforded.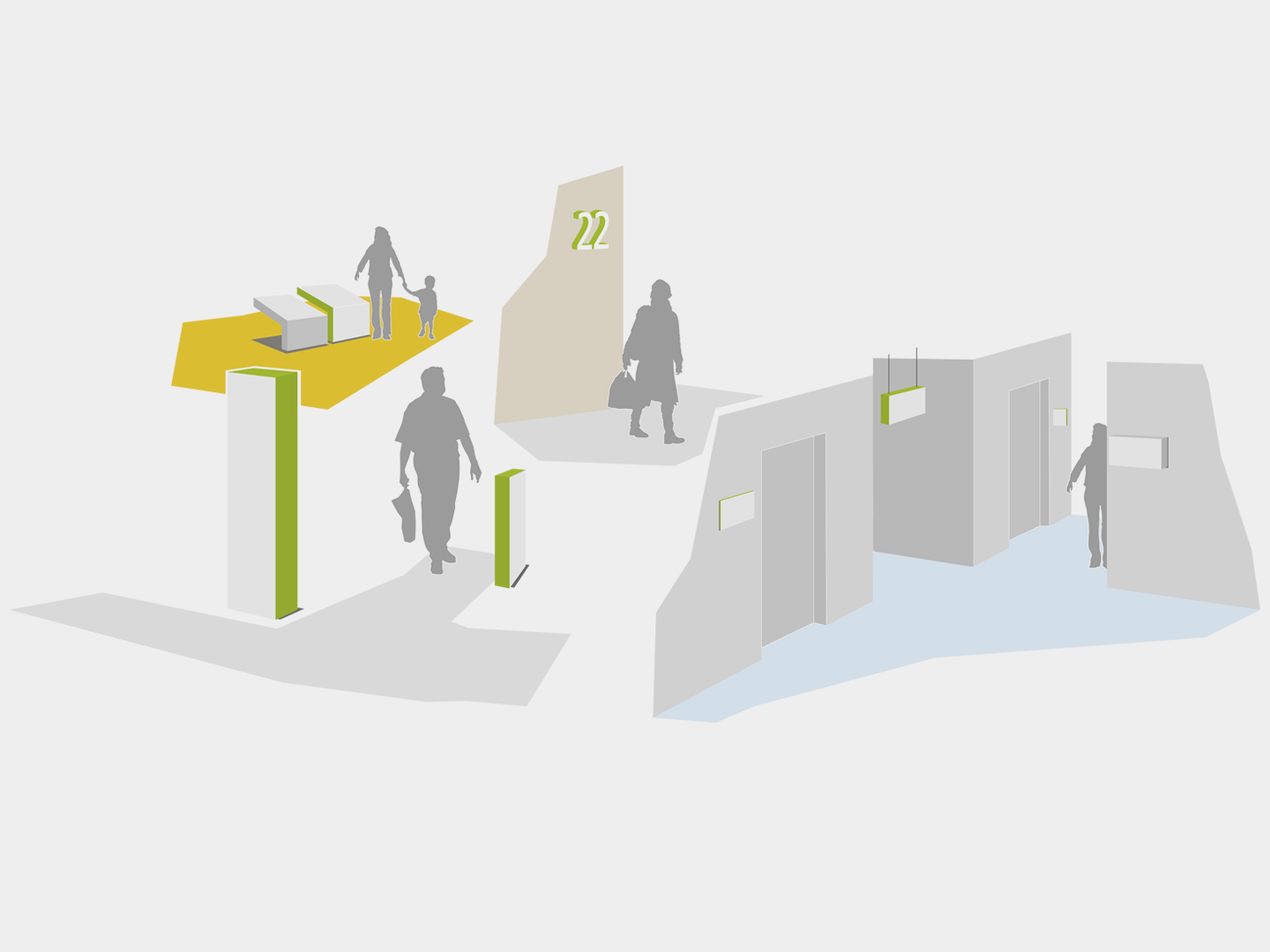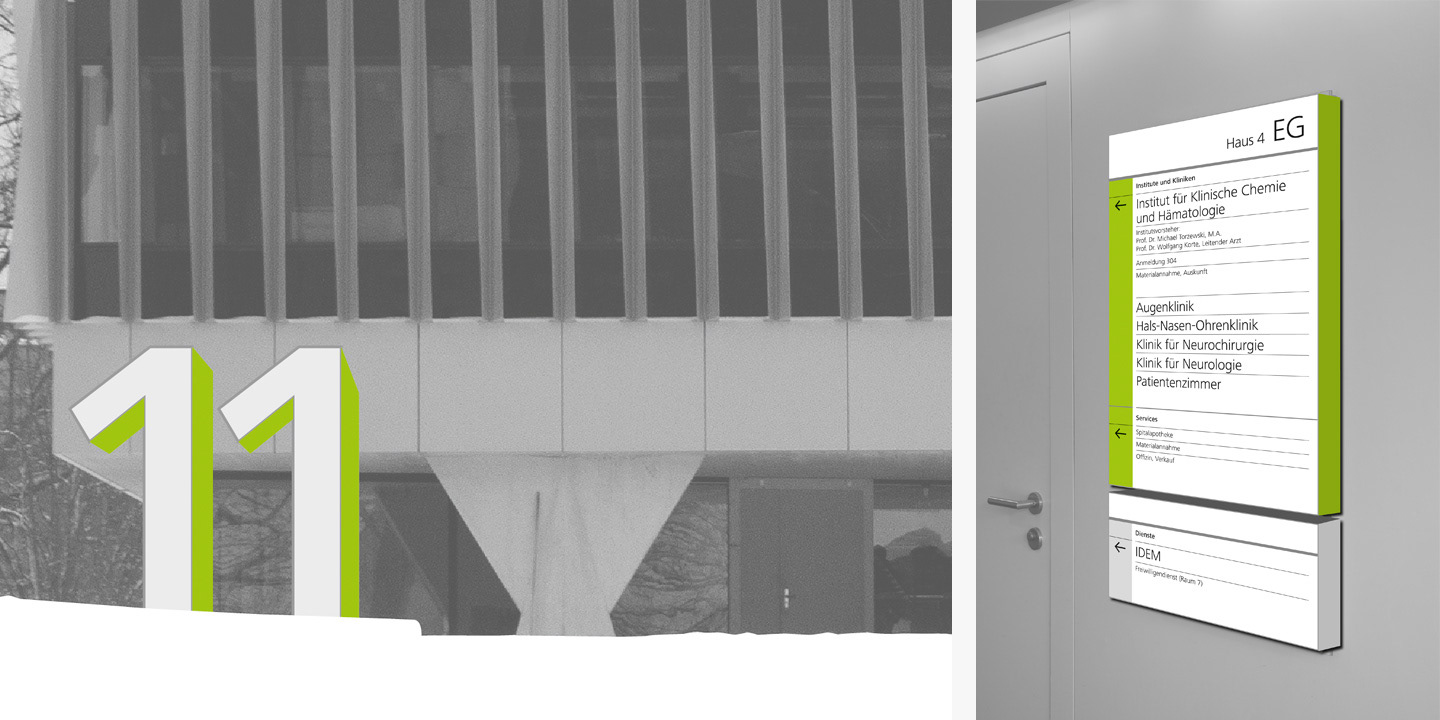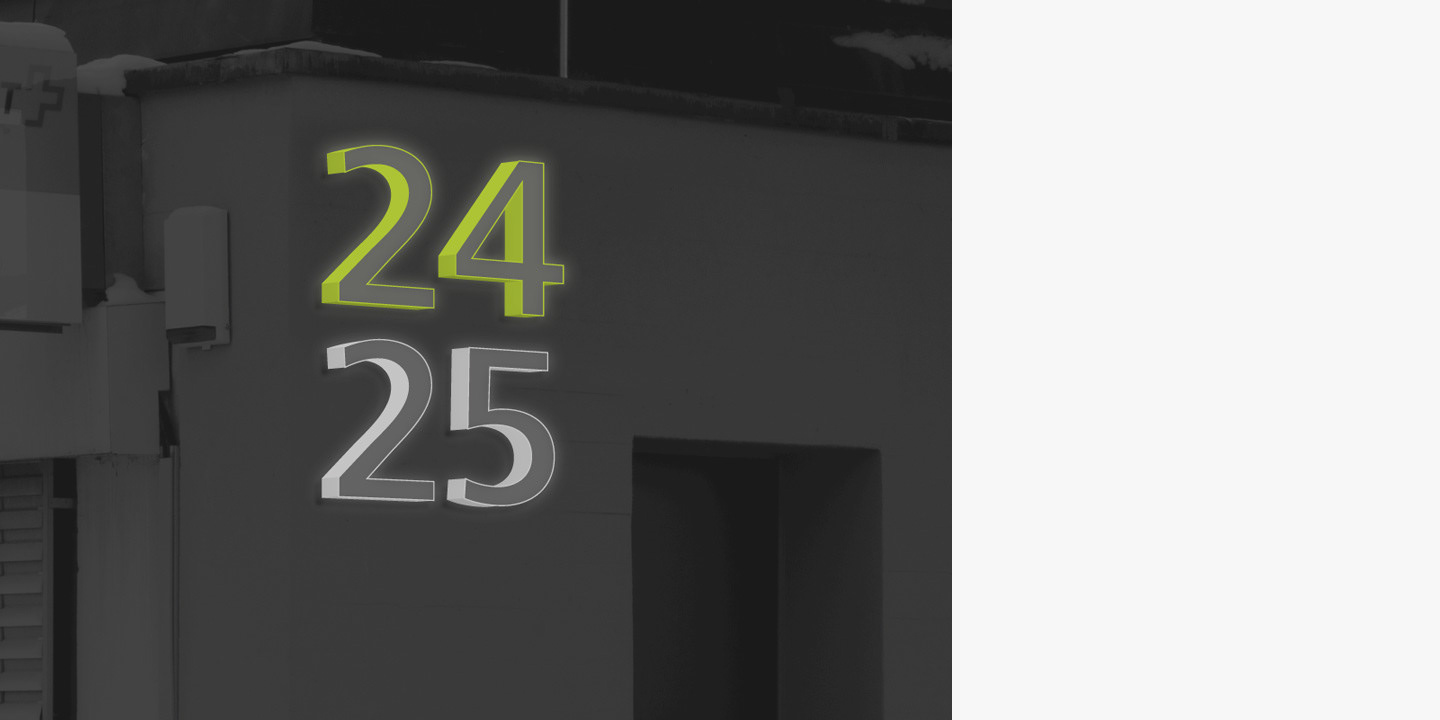 Varying the thickness of the signs' edges allows for different 'colour volumes' – from 'loud' on the outside of buildings to 'quieter' on the inside and to almost 'silent' on the floors where the patient rooms are located.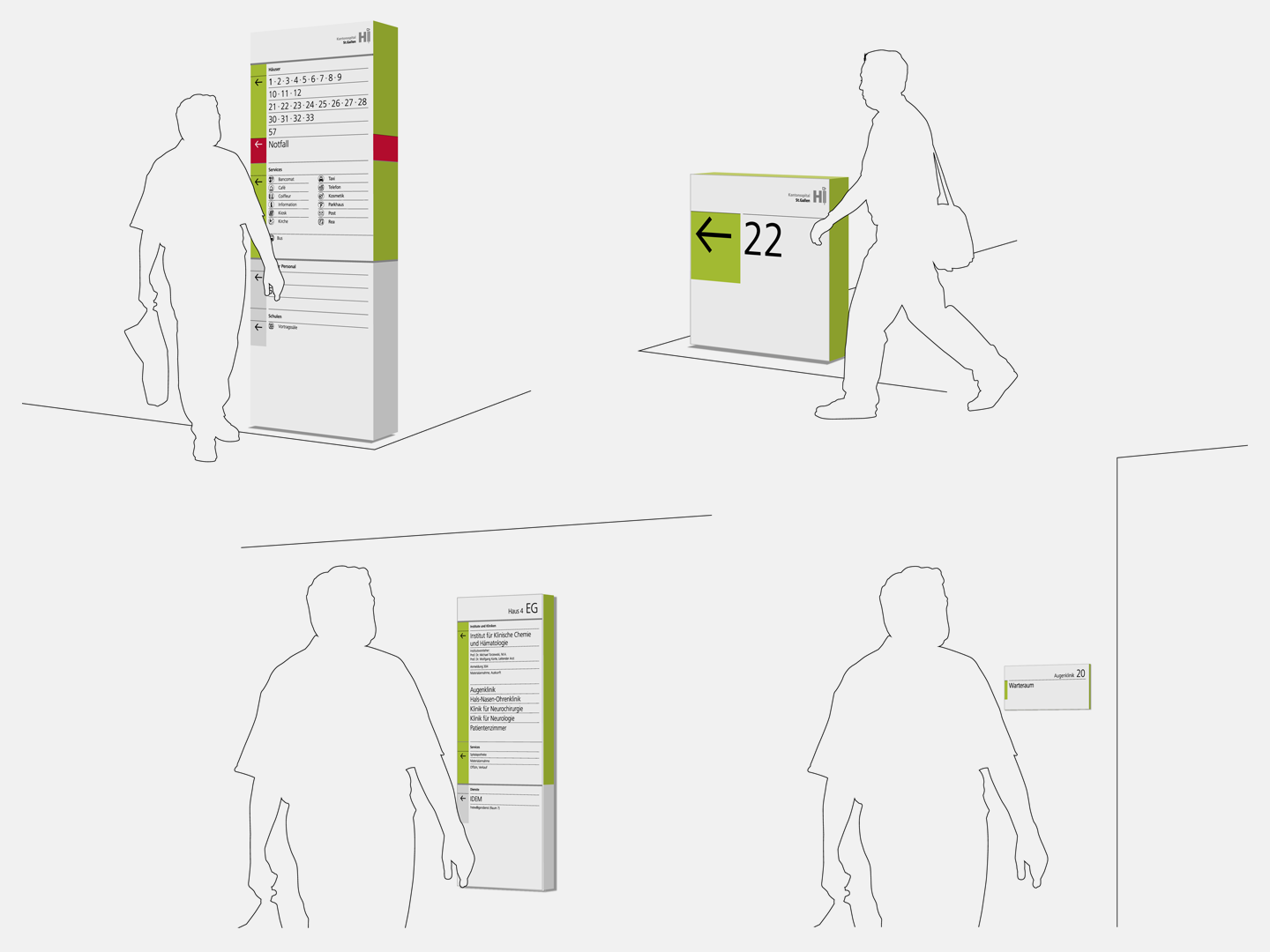 –
2011

competition, not realised
With TGG, Hafen-Senn-Stieger, 2nd West