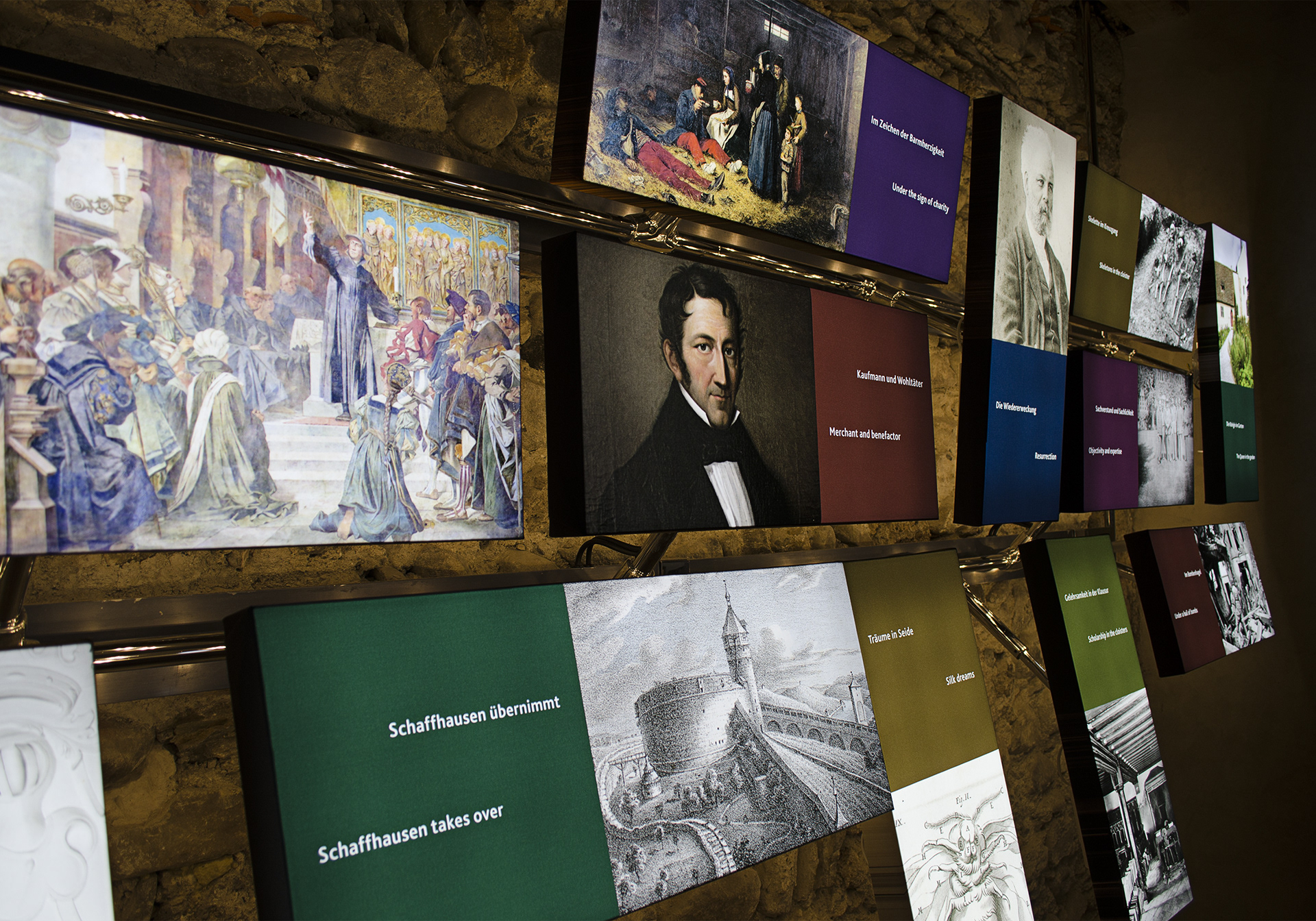 Saint George's Abbey is a heritage site located in Stein am Rhein, Switzerland at the confluence of the Lake Constance and the river Rhine. The former Benedictine abbey is excellently preserved and features outstanding cultural treasures, most notably the so-called Banquet Hall with its early-Renaissance frescos, which are considered to be unique north of the Alps.

A new permanent exhibition is currently developed as part of a wider redevelopment of the site into a modern visitor attraction. SLT is responsible for the interpretational design and the overall visual identity.
The exhibition is conceived as a series of installations throughout the site. Until now one installation is completed and three more will follow.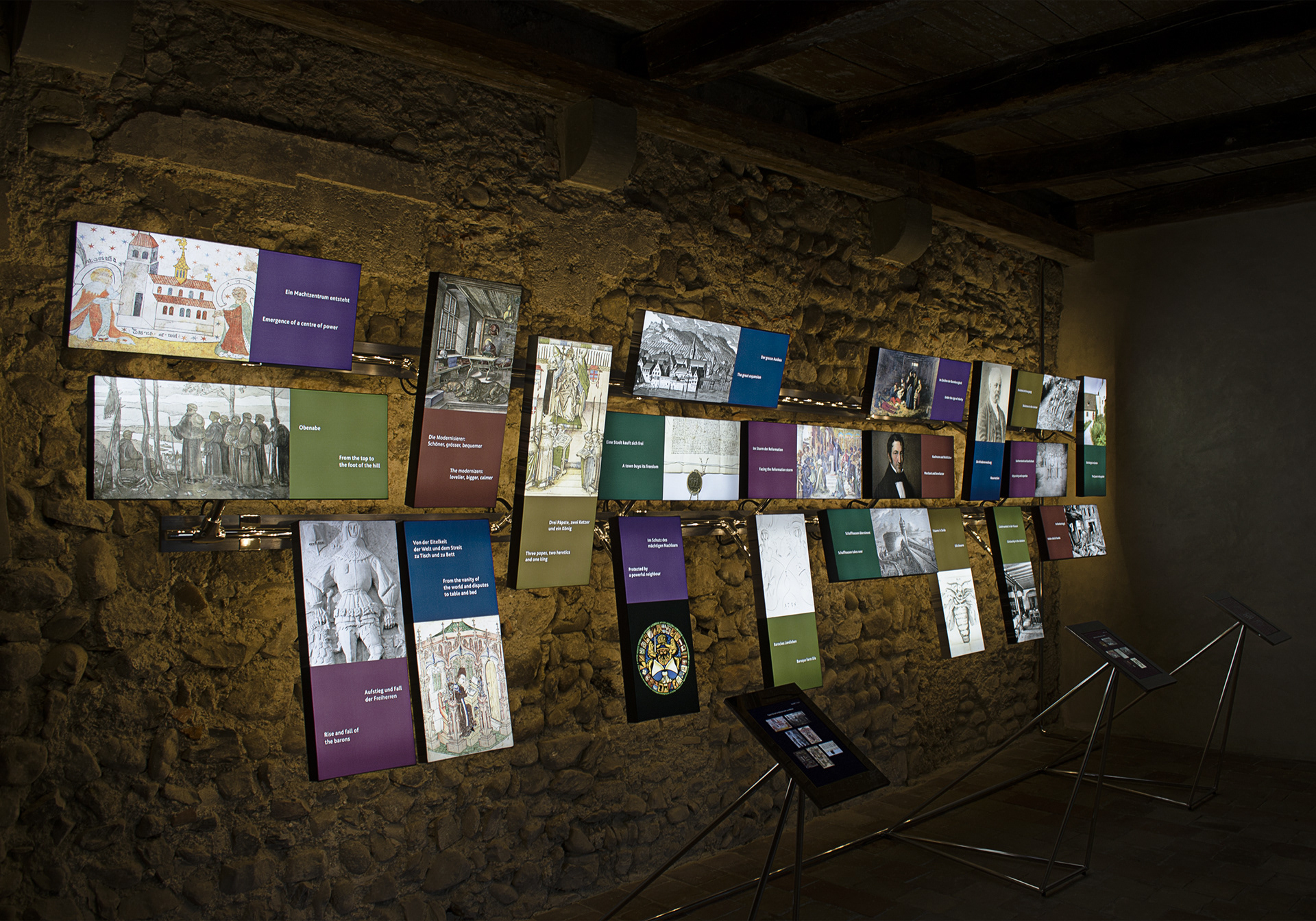 Although the site is an abbey in its architecture it was only used as such until its dissolution during the Reformation. Since then it experienced a multitude of usages. Over the course of time the abbey has become a place of many stories.

The first installation brings to live the 1000-year-old history of the site through a series of single stories. Light boxes are fixed to a wall with touch screens placed in front. Every light box is associated with one story. On the touch screens the visitor can gain more information about these stories. Thereby the stories are presented through an eclectic, yet cohesive mixture of text, images, motion graphics and film.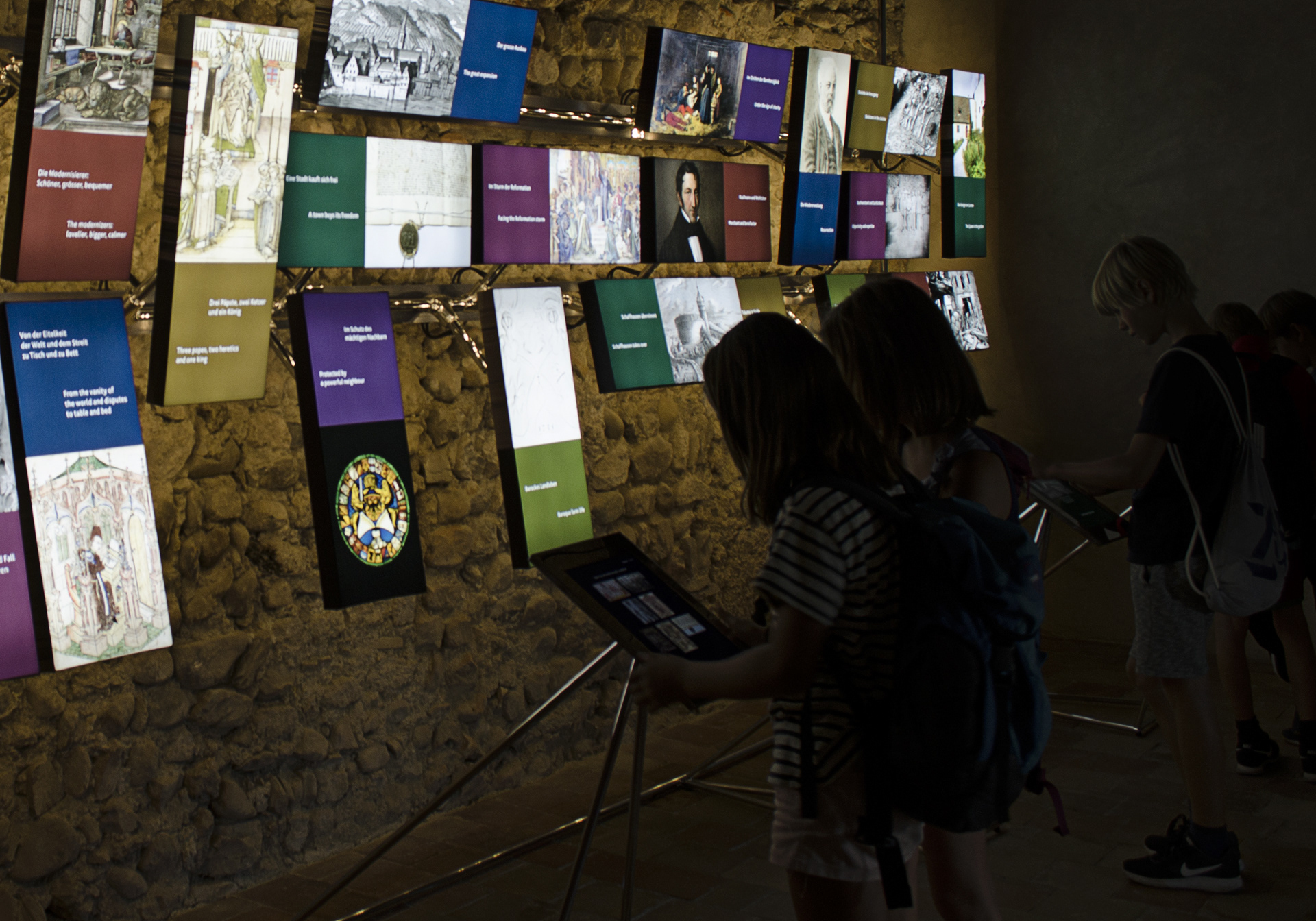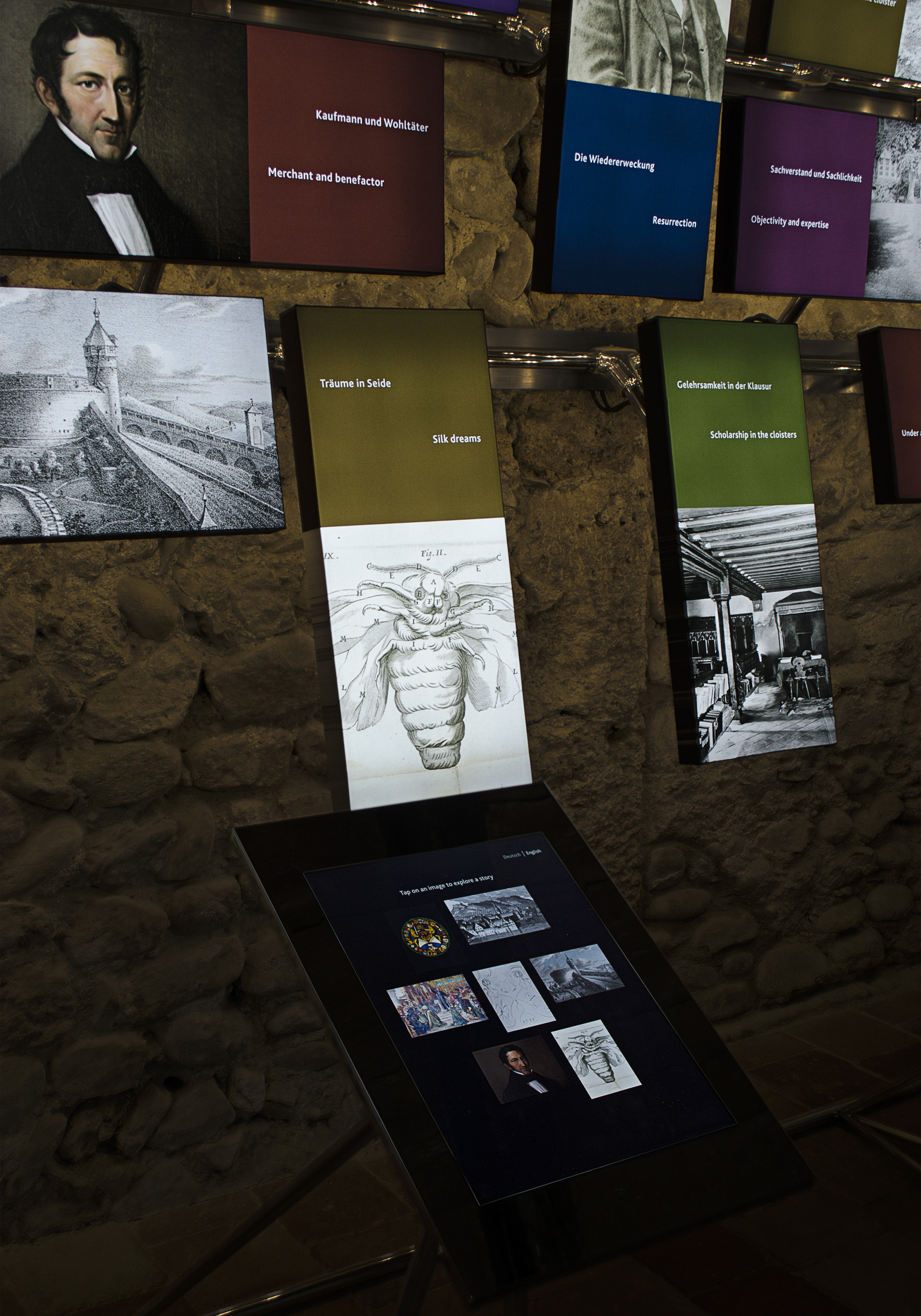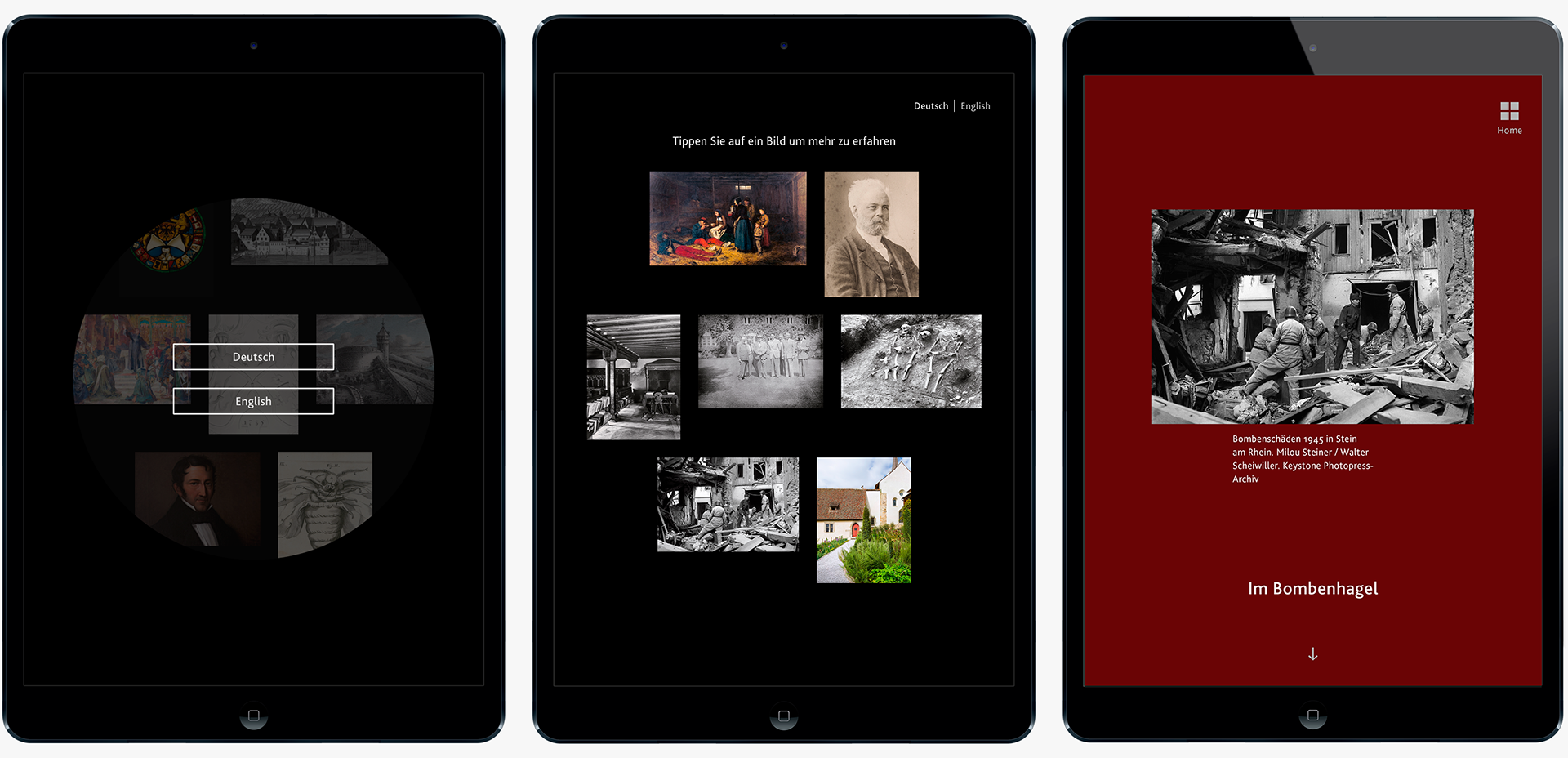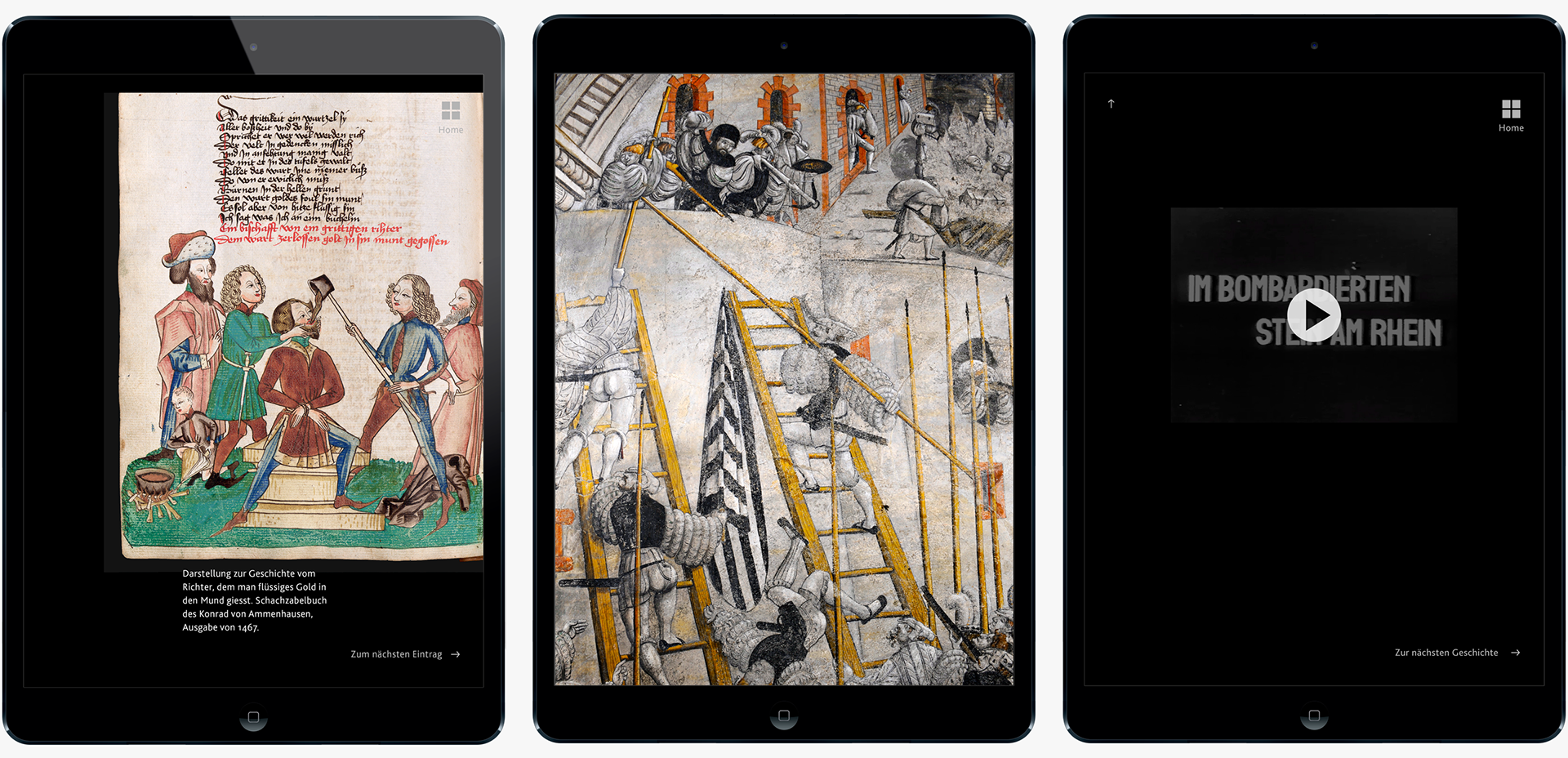 Developing the touch screen application
The touch screen application was developed in collaboration with the curator. SLT was responsible for the development the information structure, storyboarding, user interface design, interaction design and the motion graphics. To optimise the user experience the development process was accompanied by frequent user testing. Thereby not only the functionalities and navigation patterns where tested but also the comprehensibility of the content.
The application comes with an easy to use custom back-end and was developed with AngularJS.



In spring 2018 three more installations will be opened to the public.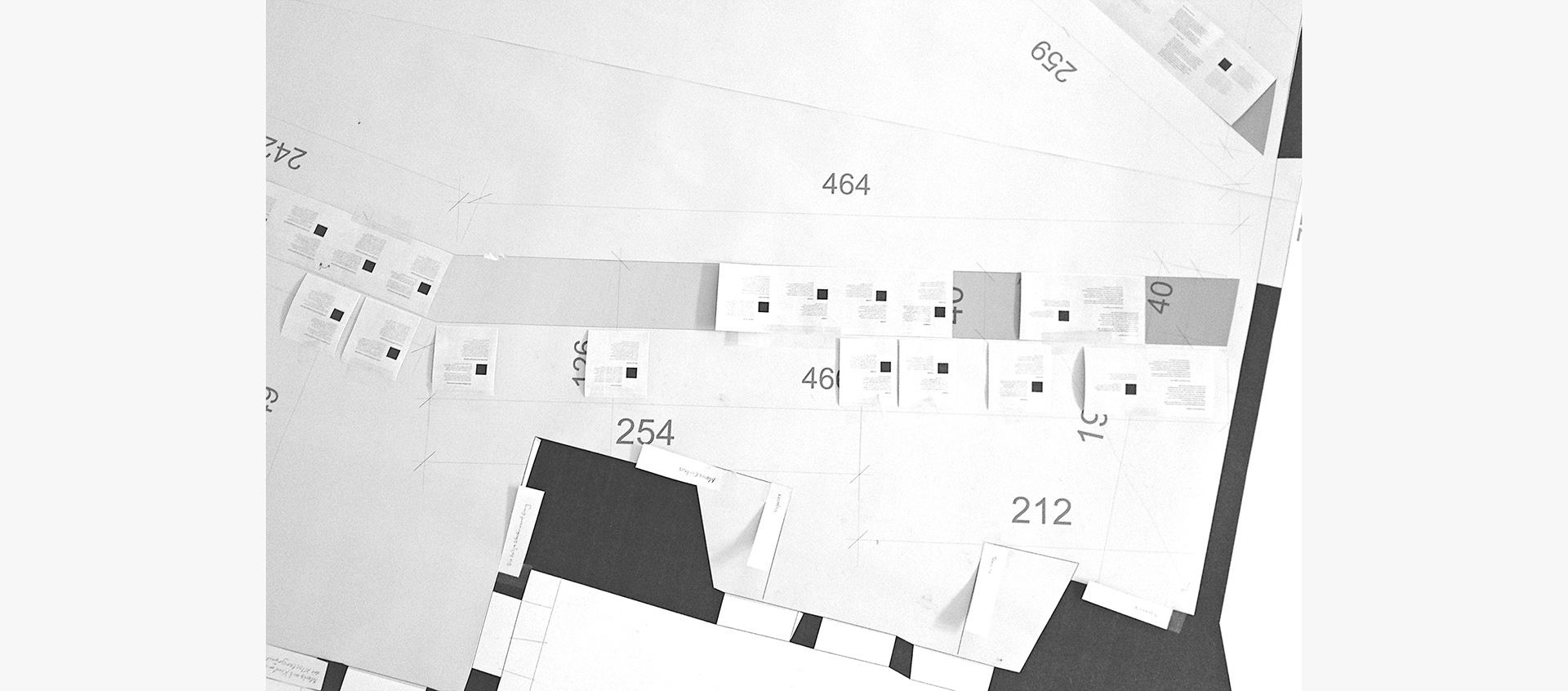 –
work in progress


Scope of work

Editorial concept & design
Environmental graphics
On-screen design & implementation
Animations


Project partners
Architectural design and master planning: Holzer Kobler Architekturen
Engineering and manufacturing: Girsberger
Coding touch-screen application: Panter