The welsh outpost of the National Portrait Gallery at Bodelwyddan Castle consists of period-rooms dating from the Victorian time. Paintings are shown against the original decorations and along historic furniture.
The graphic language is defined by its use of colour and the typeface. The pink wallpaper in the entrance hall has inspired the background colour for all graphics. A dark purple and a dark red differentiates the two languages Welsh and English. The typeface Fago – a contemporary sans serif typeface with humanist influences – helps to deliver a warm and modern feeling.
The captions for the exhibits are provided on small wooden tables, designed by Casson Mann. The legs of these tables are inspired by the castles original owners' coat of arms – two crossed foxes. There is one of these tables for each of the two languages in every room, providing the necessary flexibility to integrate them with the different room settings.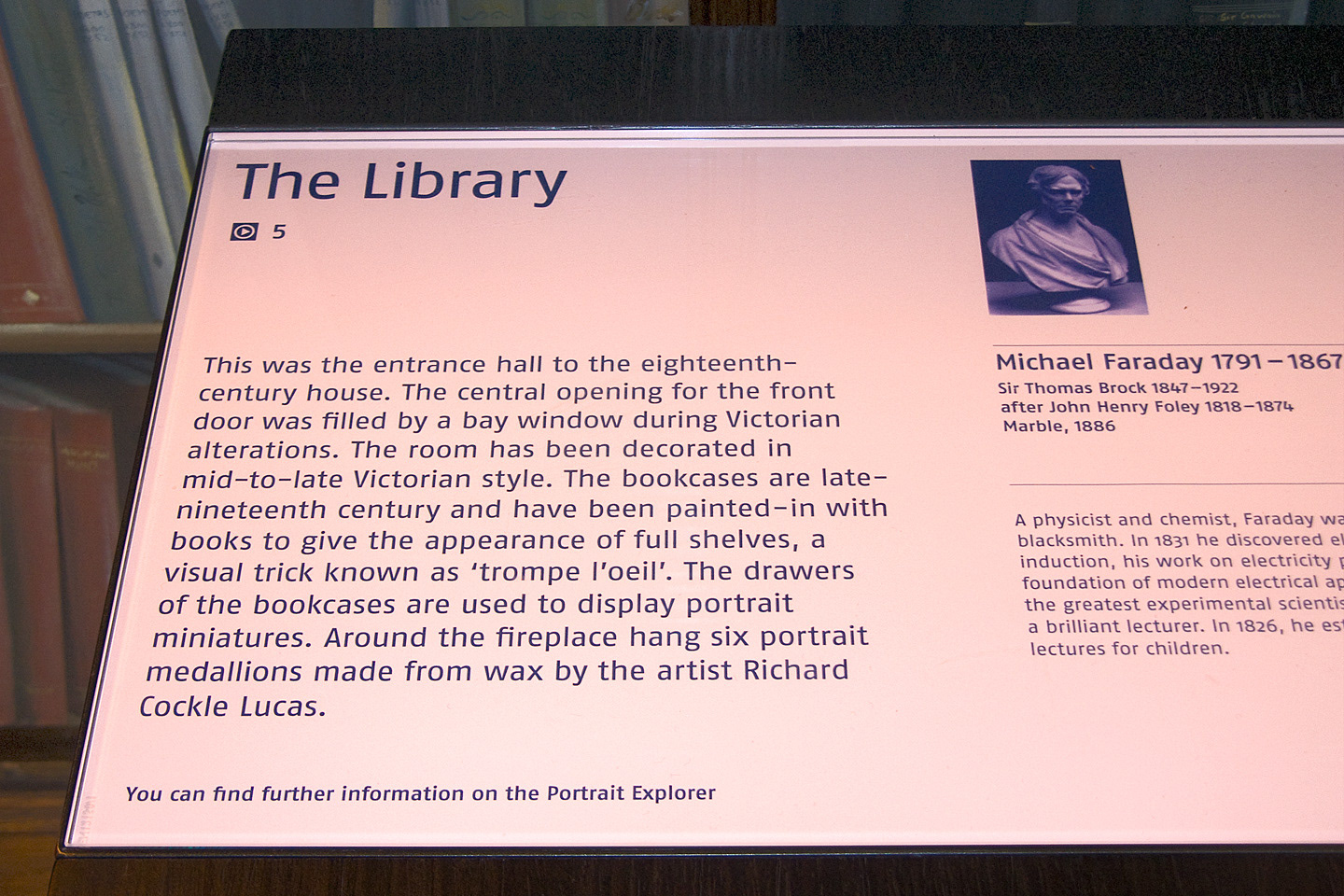 Agency
Nick Bell Design
Client
National Portrait Gallery
Scope of work
Signage & graphic design for the permanent exhibition
Credits
Furniture design: Casson Mann
Custom Pictograms: Primetype