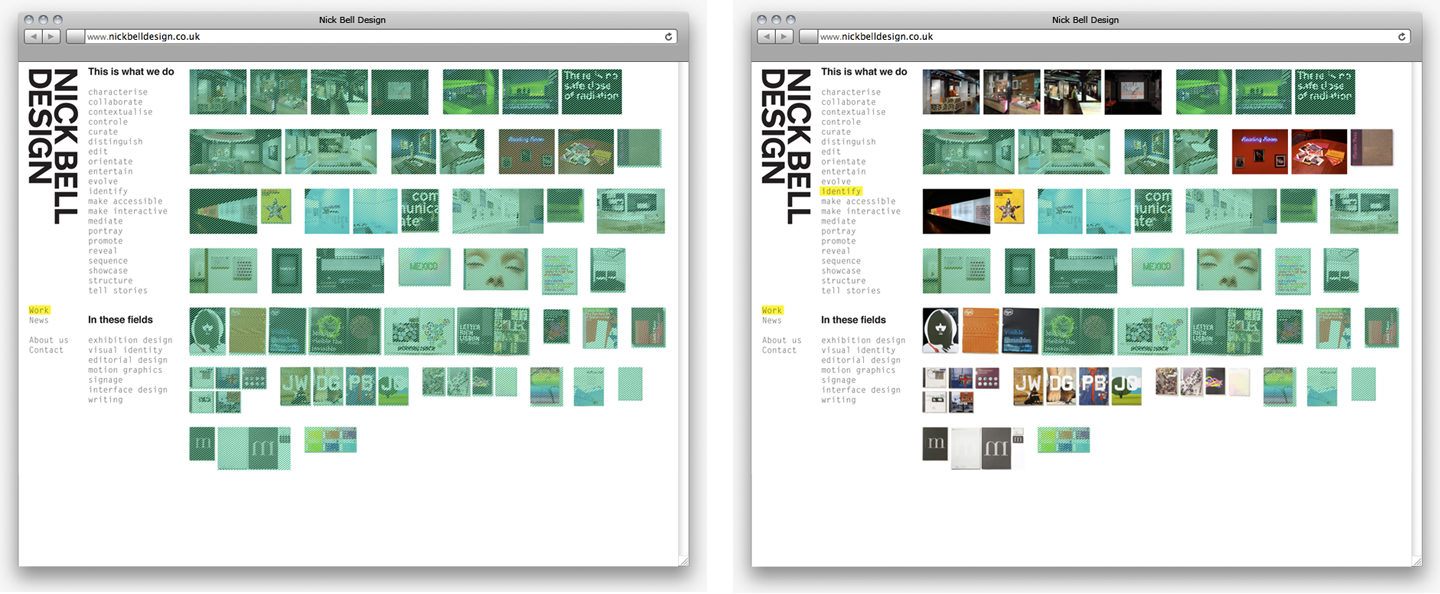 Nick Bell design is an internationally respected design studio. The aim of the website was to present the work in a way that the expertise behind the work is understood to be transferable and applicable to a wide range of different projects, contexts and sectors.

To achieve this the content of the website is structured and organised so that the work was accessed via a list of words that describe what the work does (e.g.: identify, entertain, mediate, contextualise, etc.). Other than the list of verbs the work can be accessed through a second list of fields of practice. Thereby the site offers access to the work in ways sympathetic with a visitor's inclinations and prior knowledge while still maintaining the capacity to deliver different perspectives on the work.
Central to the design of the website is the concept, that every project is represented by a sequence of images. The different chunks of a sequence are associated with a different aspects of a project relating to a specific expertise.
The main navigation consists of the list of verbs and the list of fields of practice. The single projects are represented by a row of thumbnails. Whereby the two lists and the rows of thumbnails interact together. The actual showcasing the projects takes place on a second level. There individual pieces of work can be seen in their entirety or compared to other, related projects.

Concept study
LT has done this work while working at Nick Bell Design