The book
Ich dachte, hier ist niemand
is a journey through light and a reflection on time and space. Over the period of one year Geneva based artist
Claudio Moser
photographed the different spaces of the historical site
Saint George's Abbey.
These photographs formed the basis of an exhibition. To accompany the exhibition Lorenz Tschopp, in close collaboration with Claudio Moser, produced an artist book with
time container
as the guiding theme.
The book mixes Claudio Moser's photographs with excerpts from literature. These texts reflect the atmosphere of the photographs and are understood to be "other images" – the ones outside of the picture frame.

The images are laid-out to form sequences of different lights. A double page spread never contains more then one photograph, and the boundaries between the photographs and the background of the pages are often blurred. Thus the sequences of photographs are perceived not soleily as sequences of images, but a as sequences of spaces and a passing of time.  

The text is laid-out either against a black background or colour-gradients. The latter, partially printed with metallic inks, echo the colours of the images and create passages between the different image sequences.
The cover is printed on a light sensitive material. An open book spine eases the opening of the book.  All four edges of the book (including the spine) are printed black. Thus to emphasise the spatial quality of the book and the idea of a historical site as time container.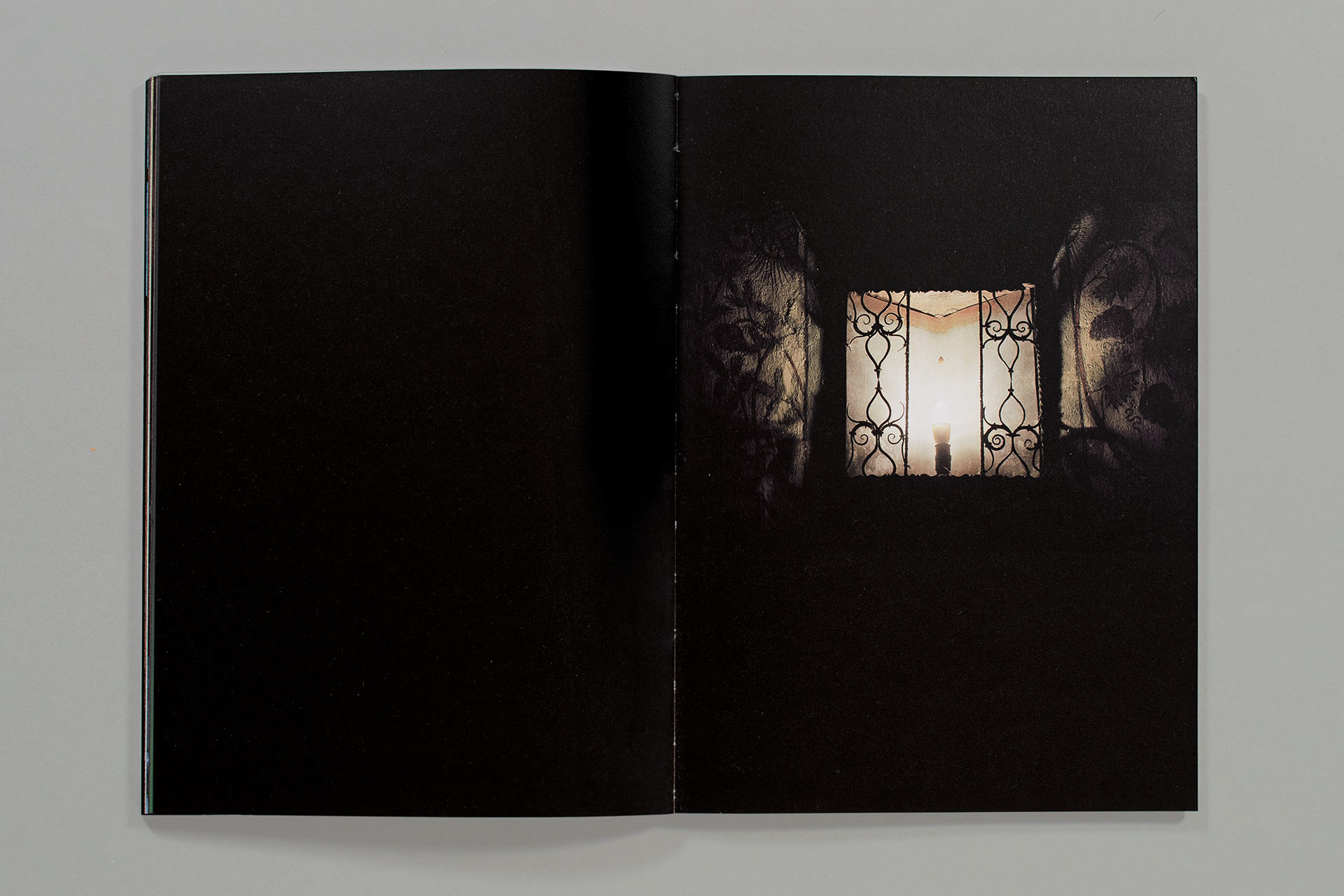 Scope of work:
Concept and design
In collaboration with Claudio Moser

Exhibition curator:
Andreas Münch