The book
Ich dachte, hier ist niemand
is a journey through light and a poetic reflection on time and space. Over the period of one year Geneva based artist
Claudio Moser
photographed different spaces of the historical site
Saint George's Abbey.
These photographs formed the basis of an exhibition. To accompany the exhibition Claudio Moser, in collaboration with Lorenz Tschopp, produced an artist book.
The starting working metaphor of the book was the idea of a historical site as a time container.
The images are laid-out to form sequences of different lights and atmospheres. A double page spread never contains more then one photograph, and the boundaries between the photographs and the background of the pages are blurred. Thus the sequences of photographs are perceived not soleily as sequences of images, but a as sequences of spaces and a passing of time. 
The book mixes Claudio Moser's photographs with excerpts from literature. The latter reflect the mood of the images and are themselves often a reflection on light, time and space.

The cover is printed on a light sensitive material. An open book spine eases the opening of the book.  All four edges of the book (including the spine) are printed black. Thus to emphasise the spatial quality of the book.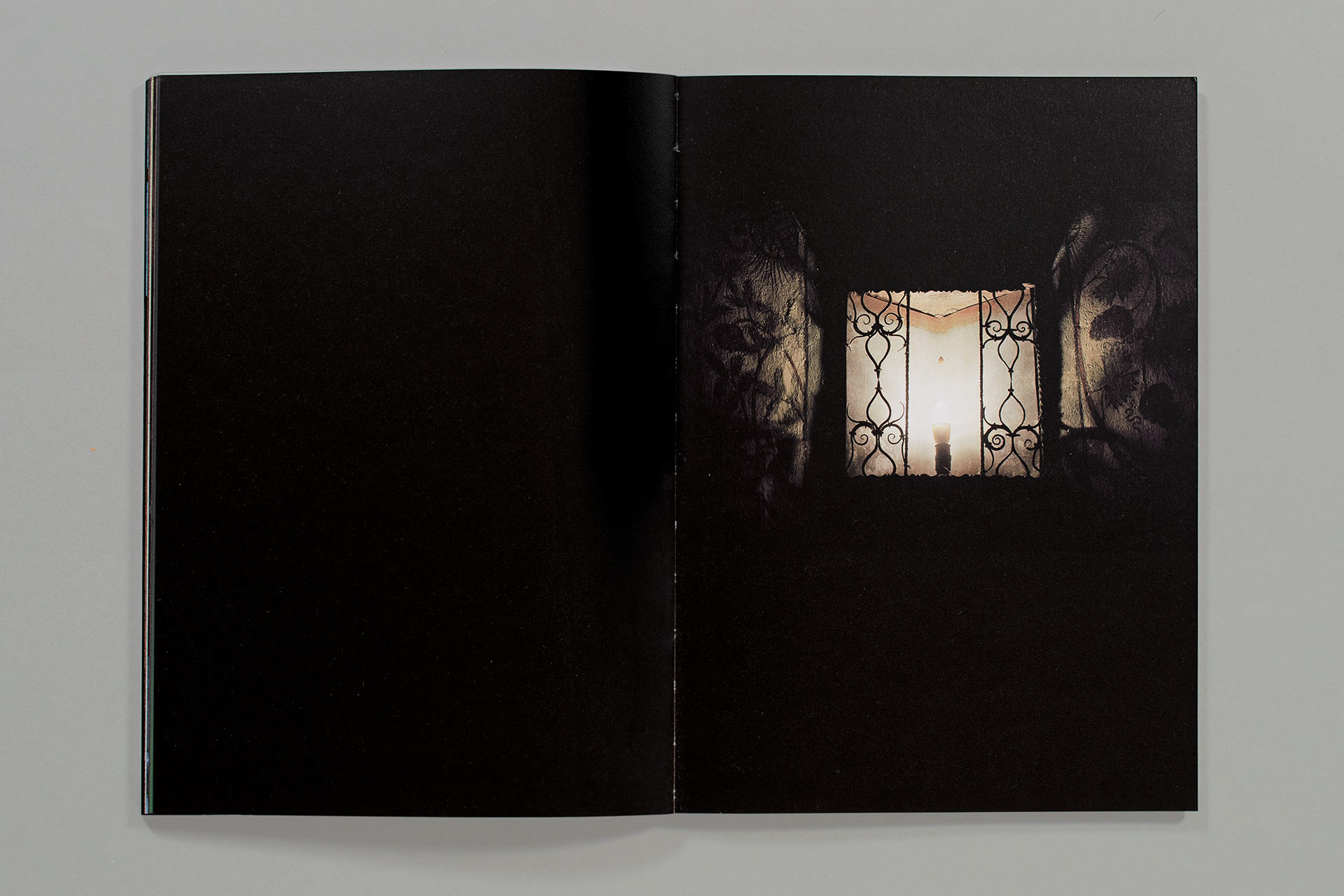 Client
Swiss Federal Office of Culture, estate of the Gottfried Keller Stiftung
Scope of work
Editorial design
Project partner
Printing: Druckerei Odermatt AG