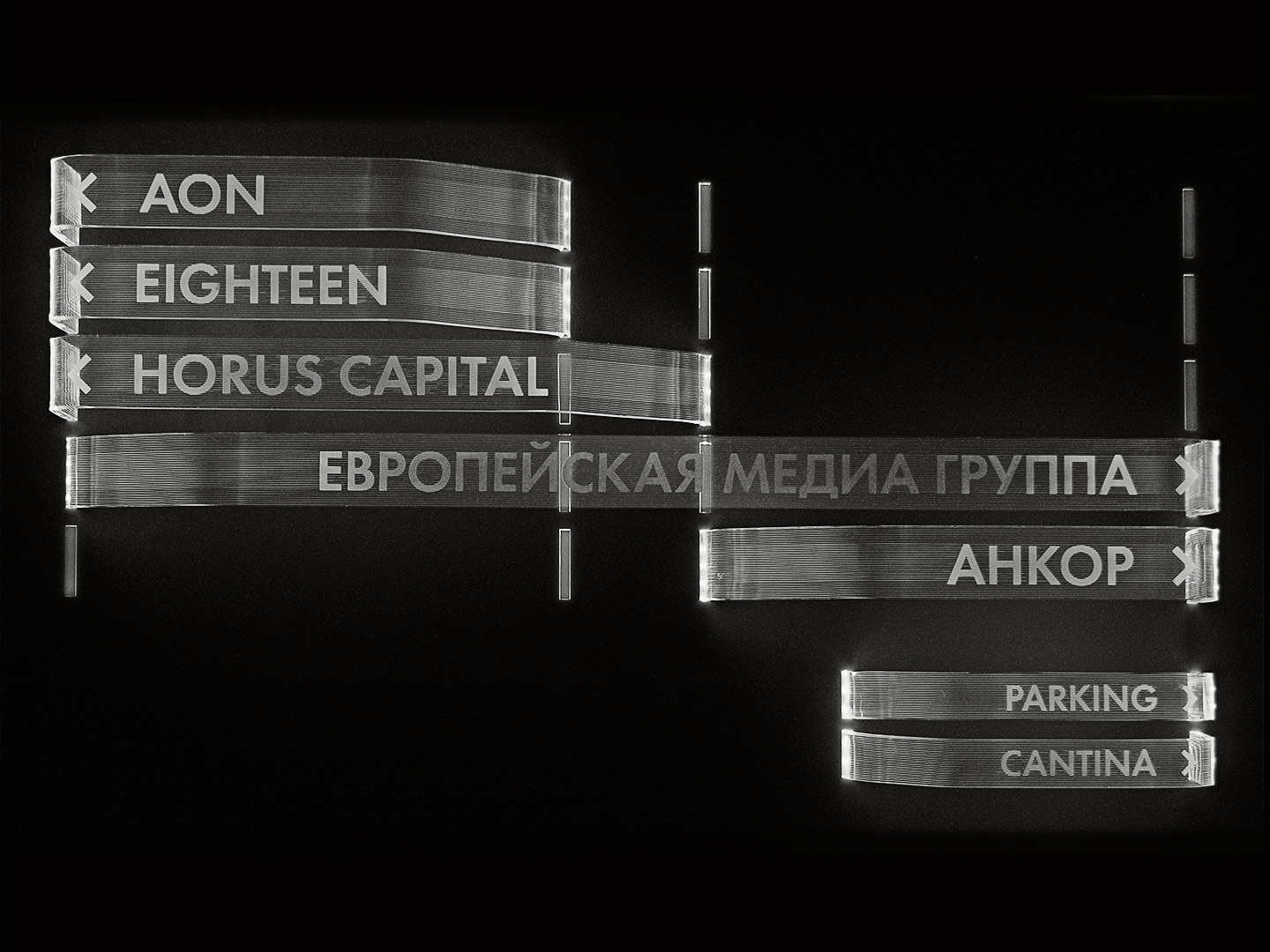 Stanislavsky Factory is a former gold thread and electric cable factory in the heart of Moscow, belonging to the family of Konstantin Stanislavski. Who was a wealthy Russian entrepreneur, turned theatre director and actor.

The original factory, dating from the early 20th century, comprised of two buildings and a theatre. The area was redeveloped and several new office buildings where added. The signage was developed with the aim to provide wayfinding for the exterior of the entire area and for the interior of each building.
Its concept is based on the idea of an electronic or digital circular of information. The main interior directional signs comprises of acrylic ribbons, internally light by LEDs. Referencing information cables running through a building the internal directional signs come out of the walls and go and back in again. Further navigation is provided by floor-numbers. On the exterior the directional signs and the building numbers are folded steel structures mirroring the shape of the internal directional signs.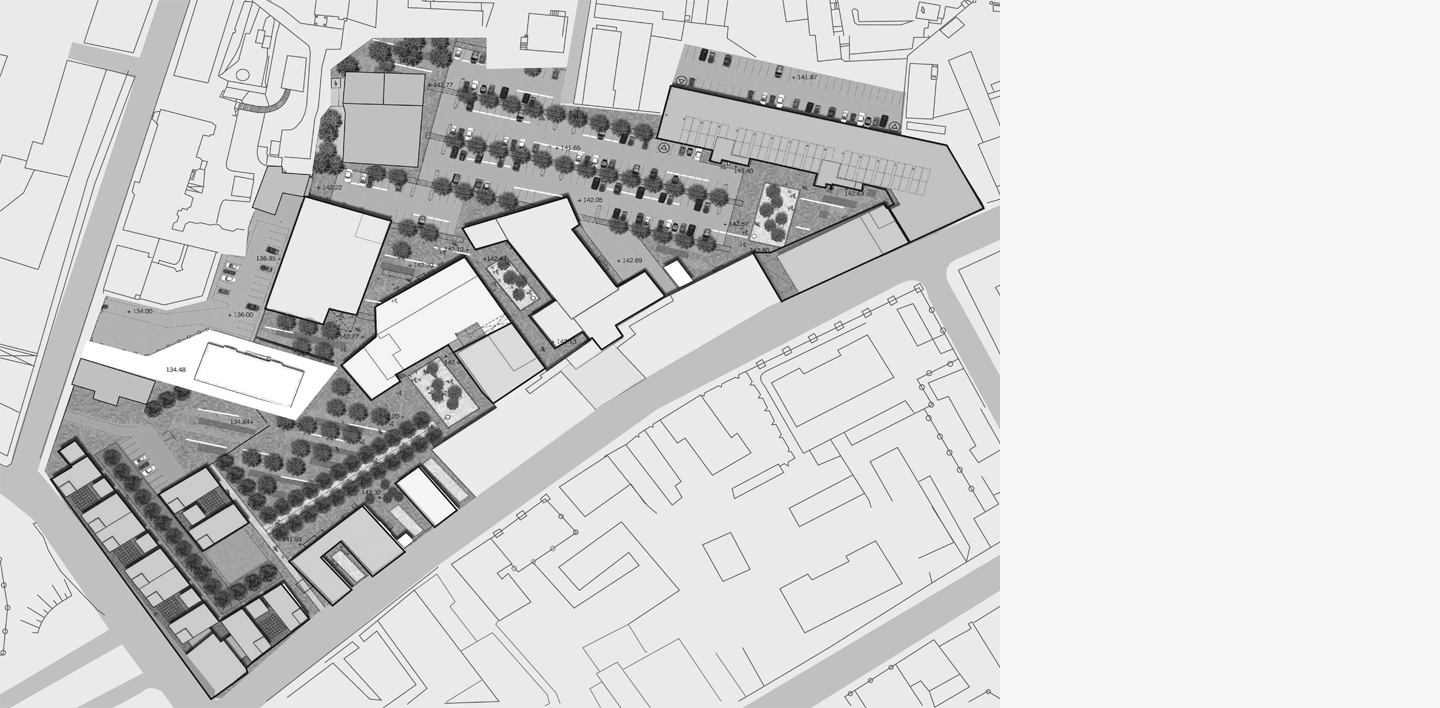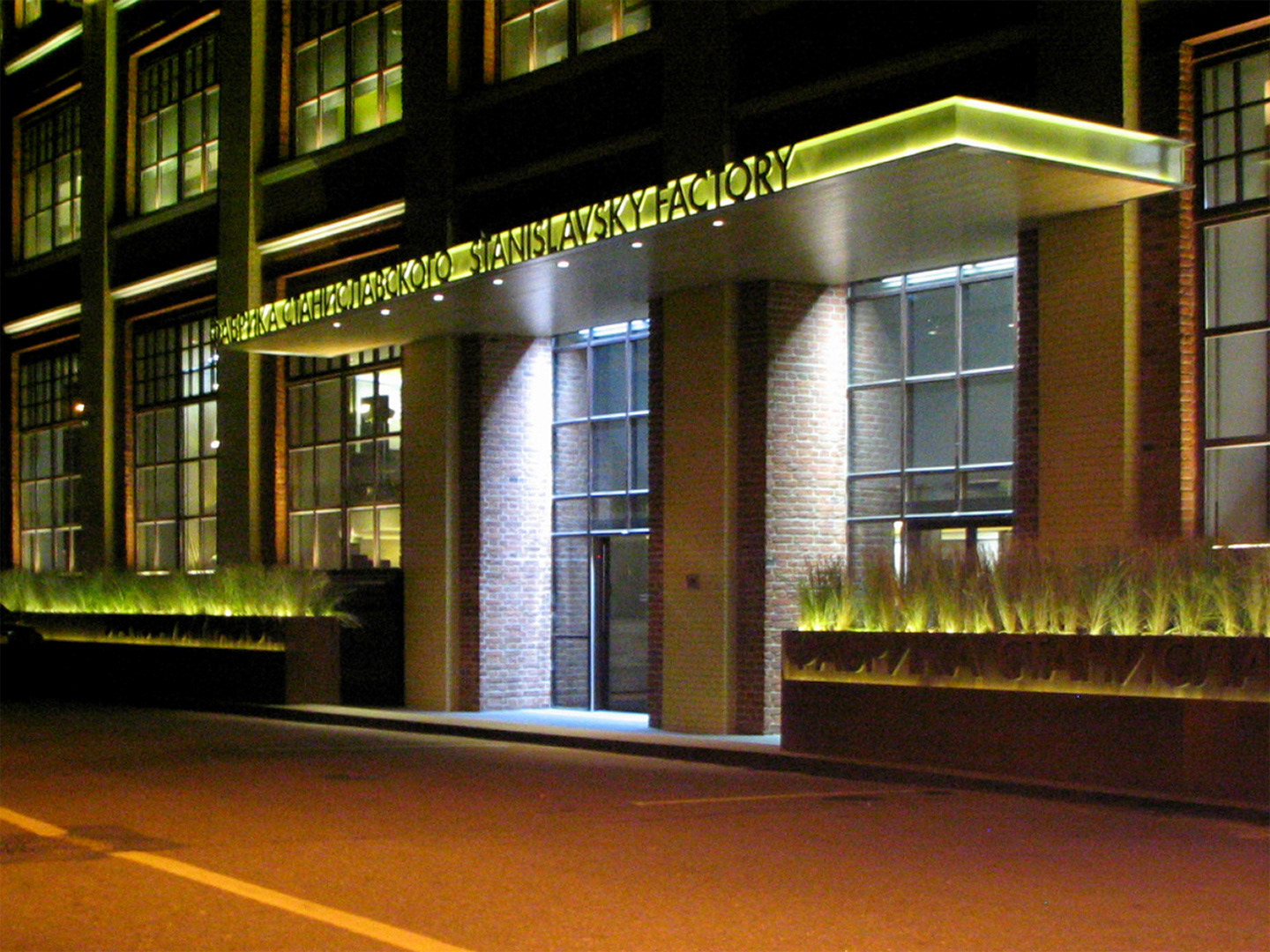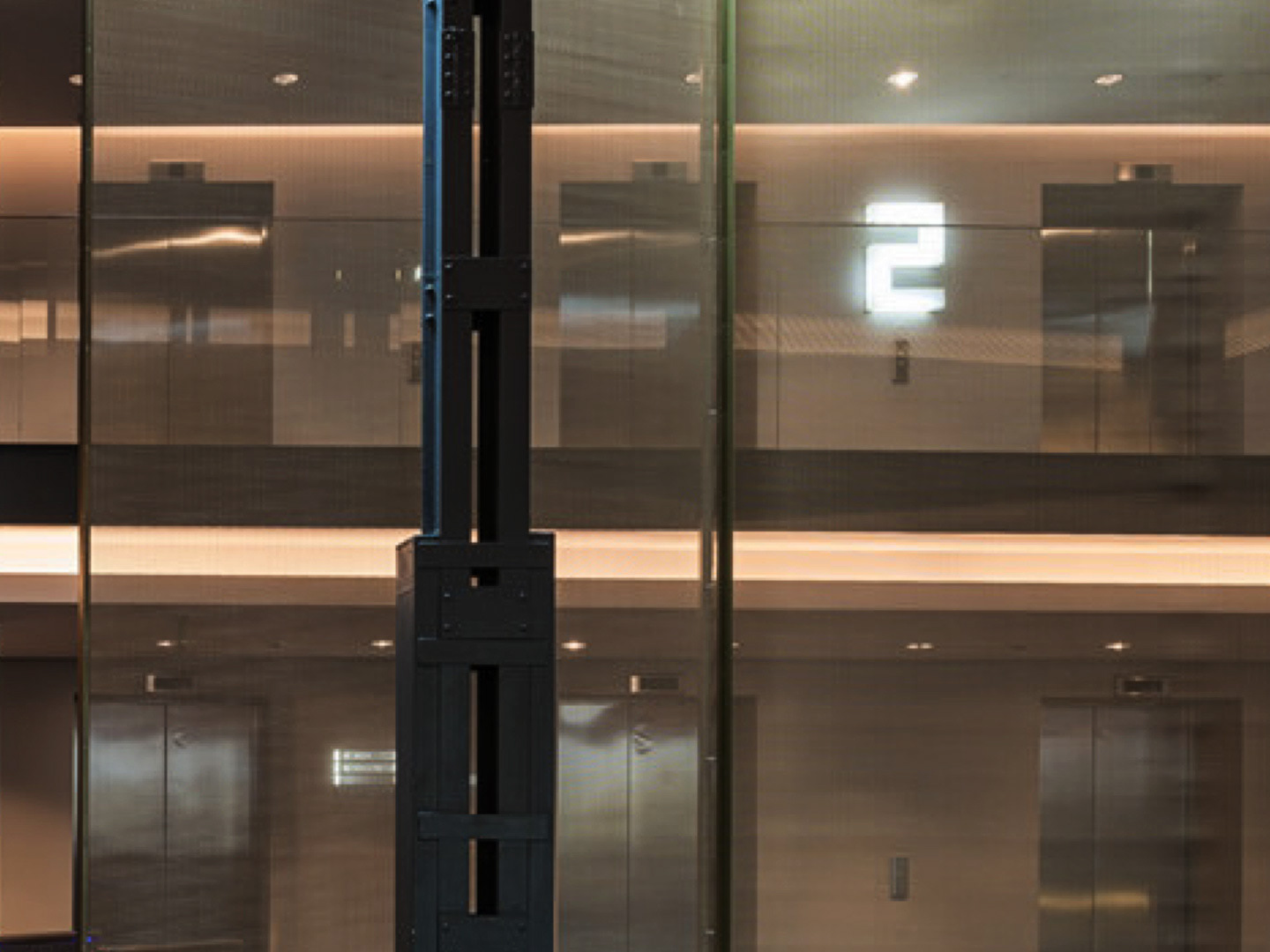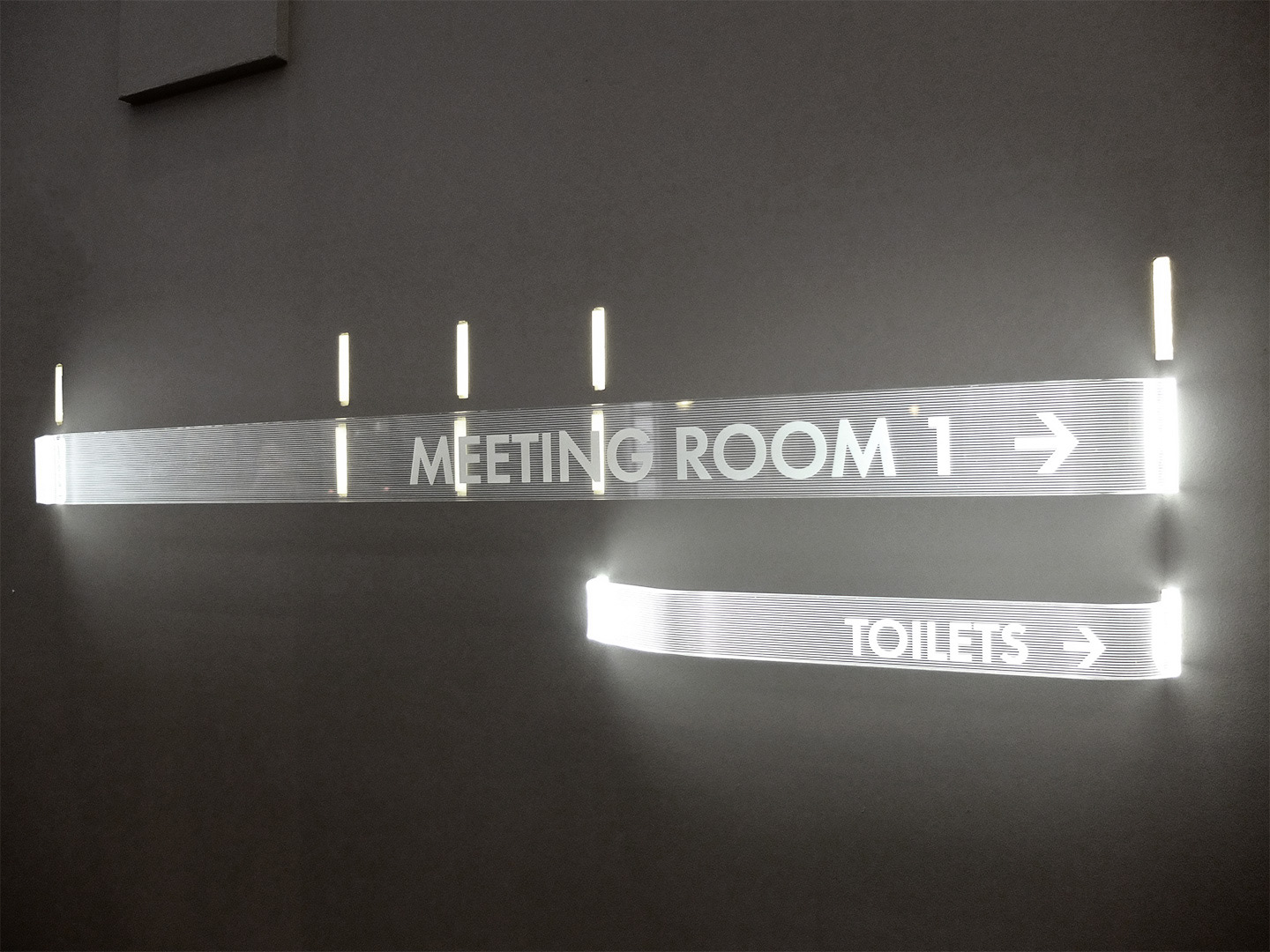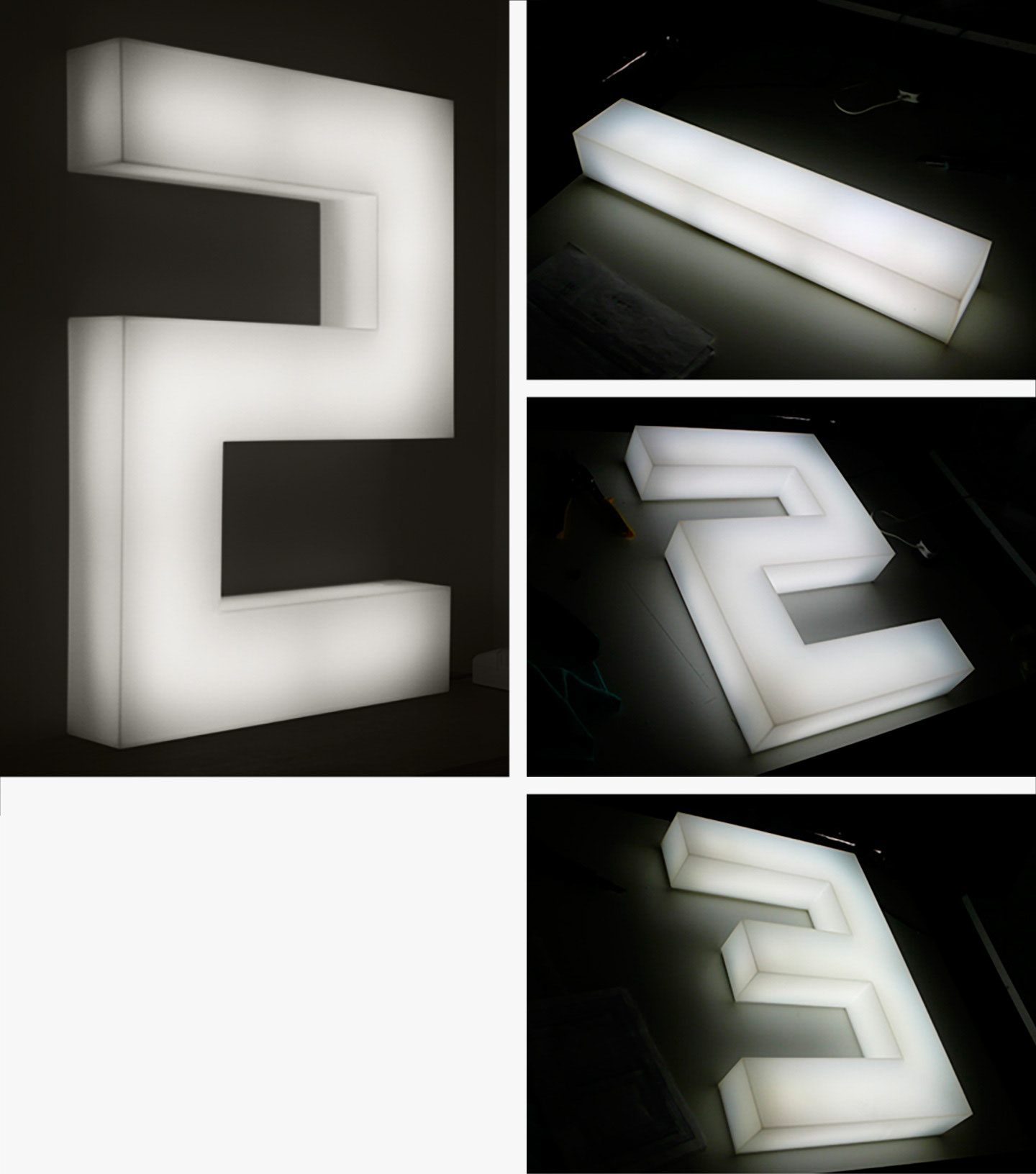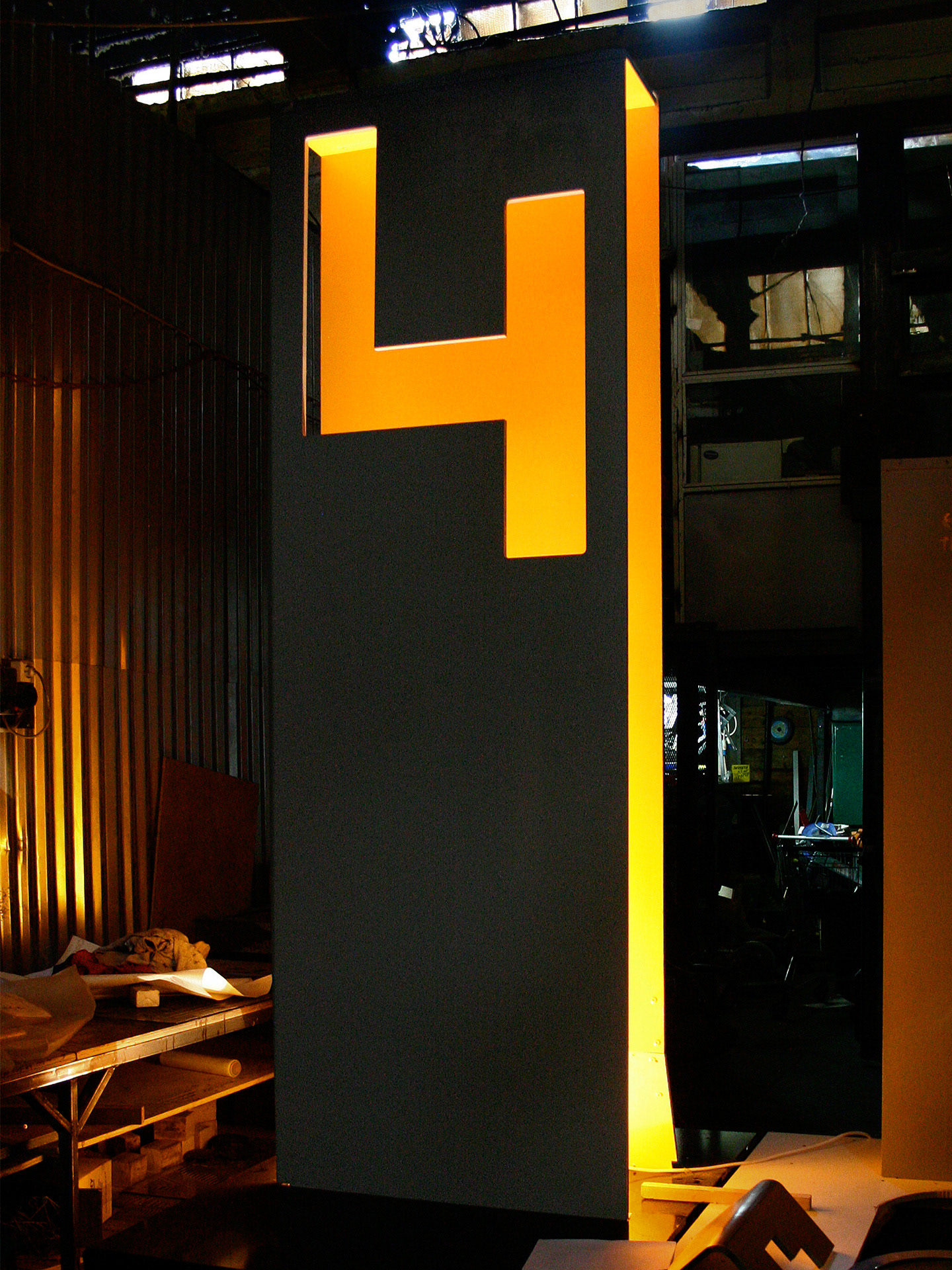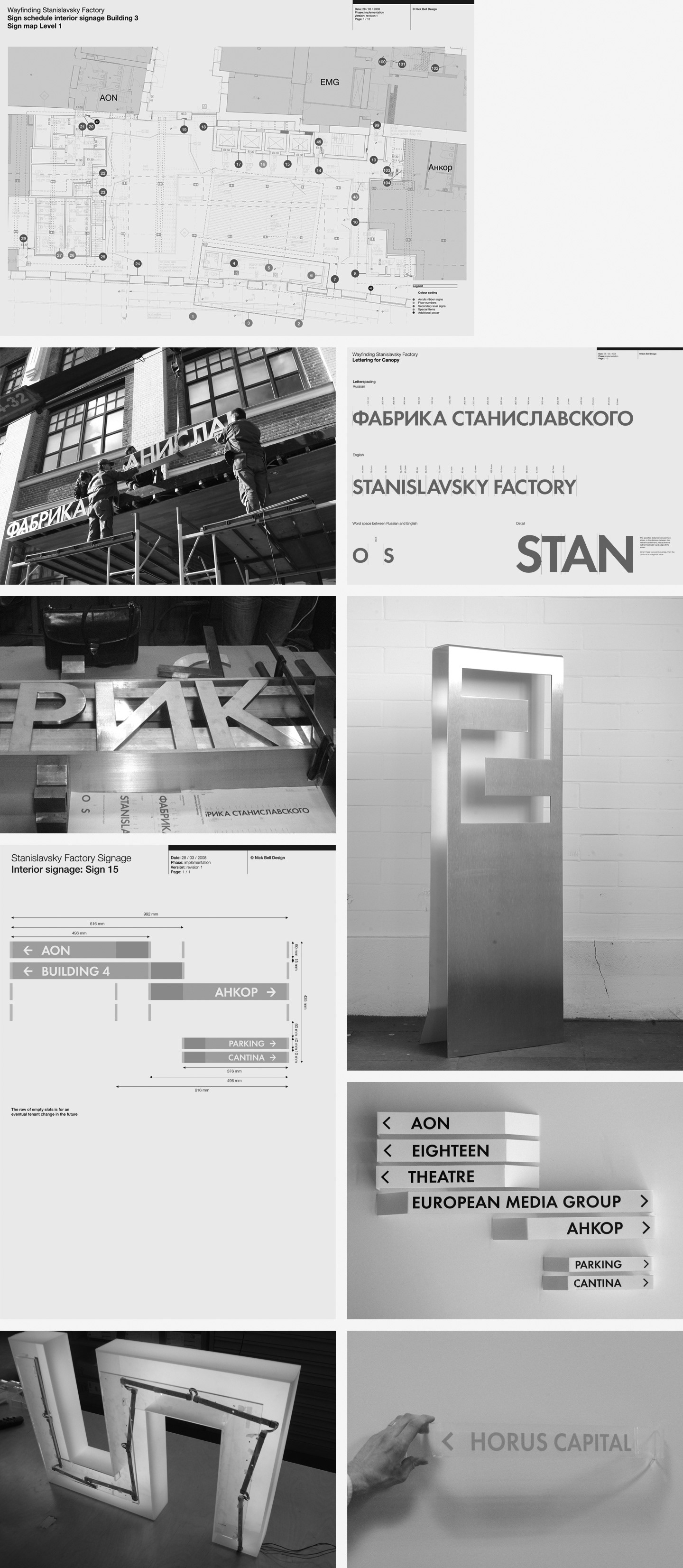 –
LT has done this project while working at Nick Bell Design.
Scope of work
Wayfinding
Signage & Environmental graphics
Art direction

Architecture: John McAslan and Partners
Interior design: Casson-Mann
Engineering: Deutschen Werkstätten Hellerau, Built Concepts