The film section of the Swiss Federal Office of Culture is the lead body for film funding in Switzerland. It supports the development, production and distribution of films and publishes industry research and statistics.
The core idea of the design was to make the information accessible and understandable. Therefore and too avoid any bias towards a specific film aesthetics an information design led approach and subsequent aesthetics was chosen.
Altogether all this underlies the film section's function as a funding body and clearly differentiating it from other film related organisations such as cinemas or production companies.
An essential part of the work was to help to structure the content of the publications and to define information hierarchies. 
Images are only used content and context specific to avoid preferential treatment of films. They add an emotional level and show the 'result' of the funding. Thereby aiming to connect the abstract concept of funding with the experience of watching films.
Each periodical publication features a custom lettering of the respective year on its cover. The different stagings of these lettering adds a sense of playfulness to the visual language.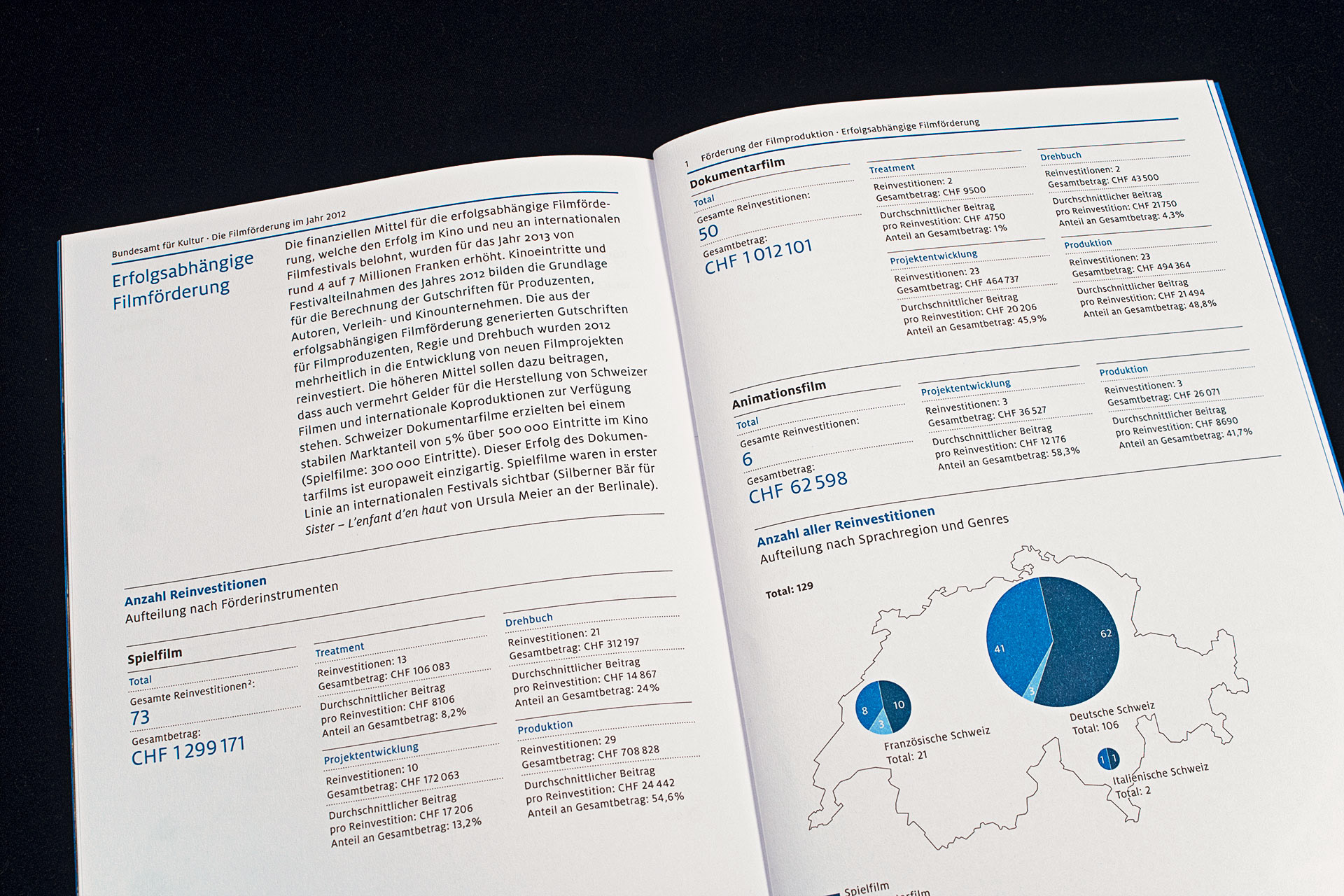 Client
Swiss Federal Office of Culture, film funding
Scope of work
Structuring of information 
Visual identity
Editorial design
Data visualisation