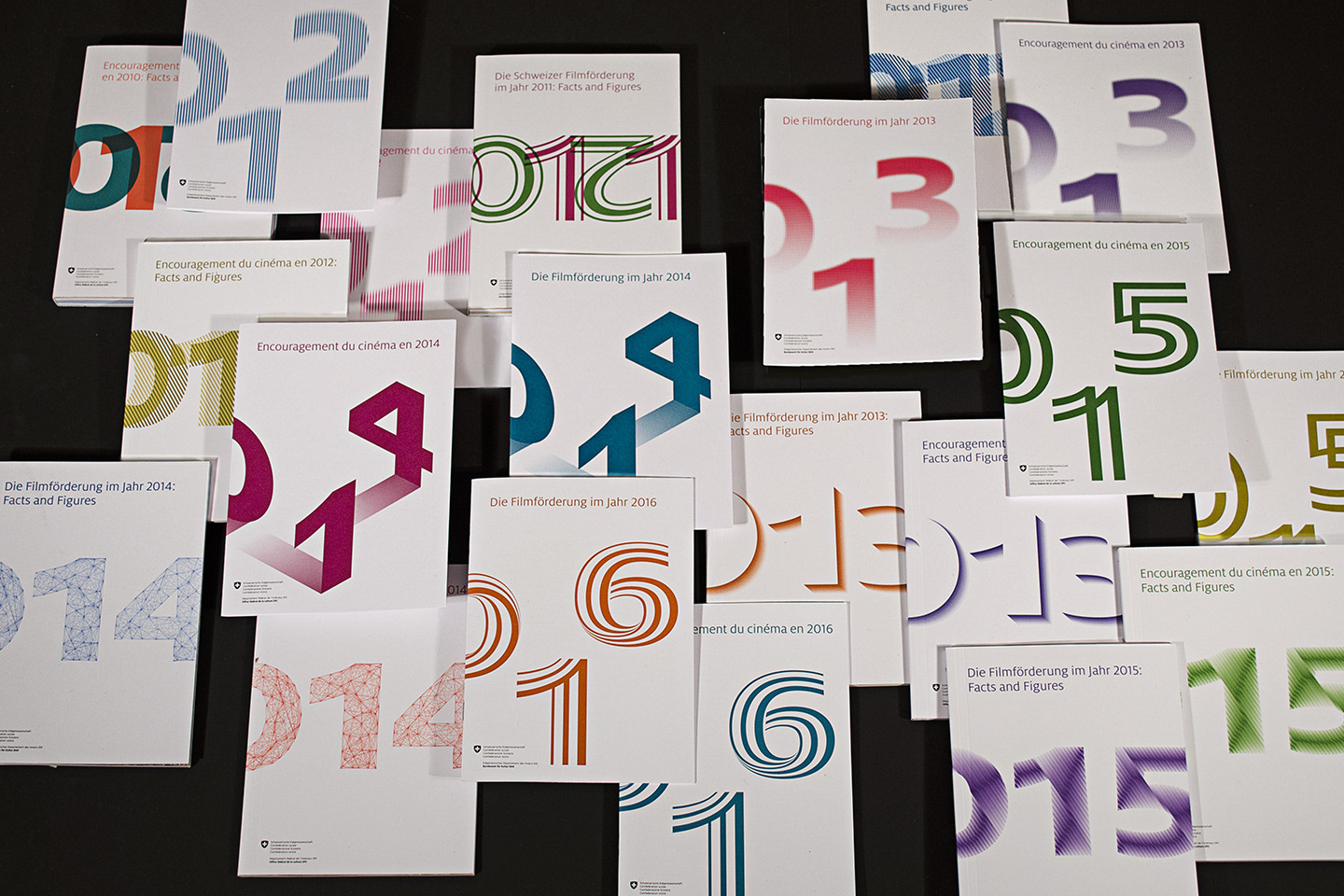 The film section of the Swiss Federal Office of Culture is the lead body for film funding in Switzerland. It supports the development, production and distribution of films, and publishes industry research and statistics.
The visual identity was developed with the aim to foster an open communication and to make the often complex information accessible. To avoid any bias towards a specific film aesthetics an information design led approach and subsequent aesthetics was chosen. Thus further underlining the film section's function as a funding body and clearly differentiating it from other film related organisations such as cinemas or production companies.
Images are only used as content and context specific to avoid preferential treatment of films. They add an emotional level and show the 'result of the funding'. Thereby aiming to connect the abstract concept of funding with the experience of watching films.
As Switzerland is a multilingual country with four national languages all communication is published at least in the two most widespread (French and German).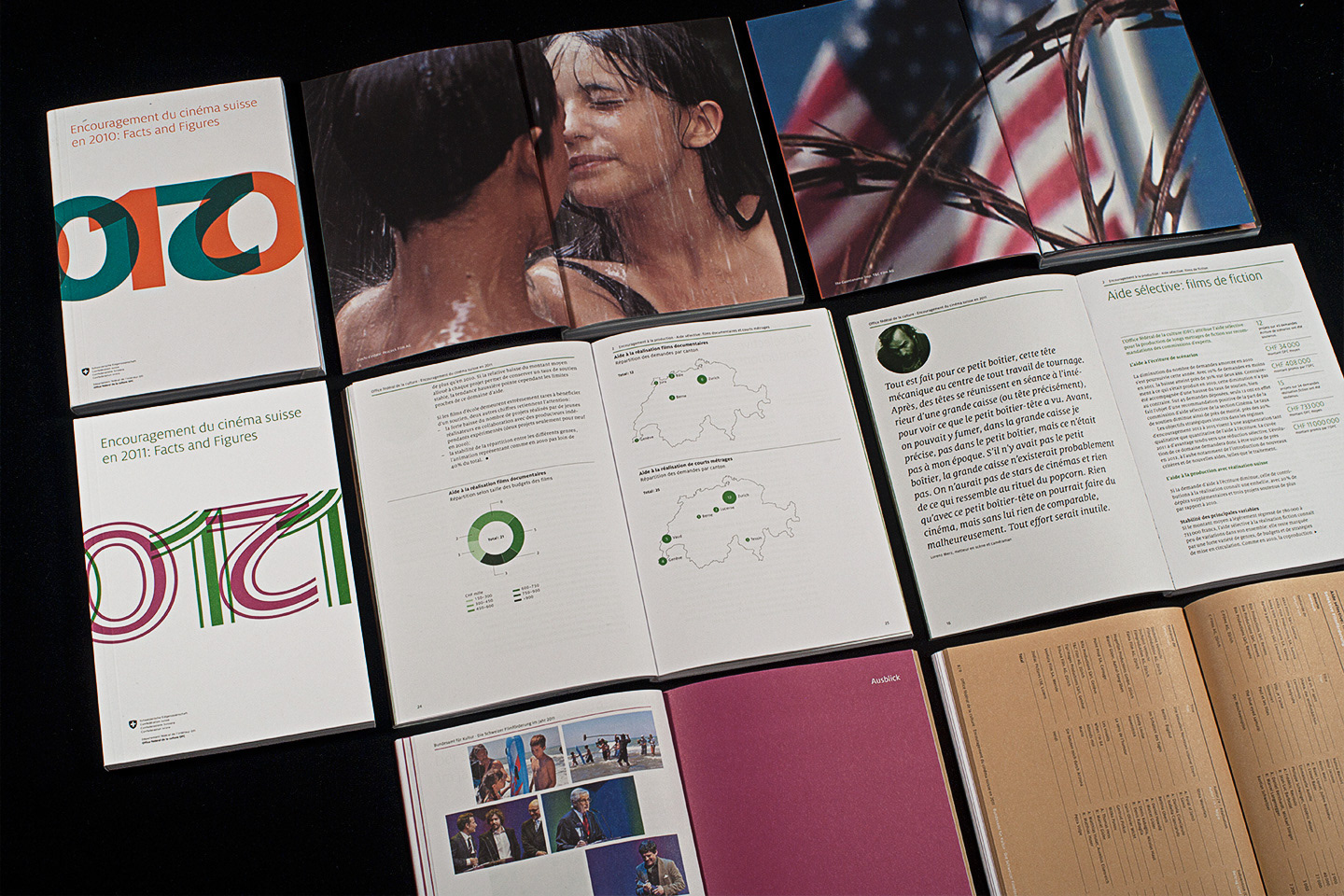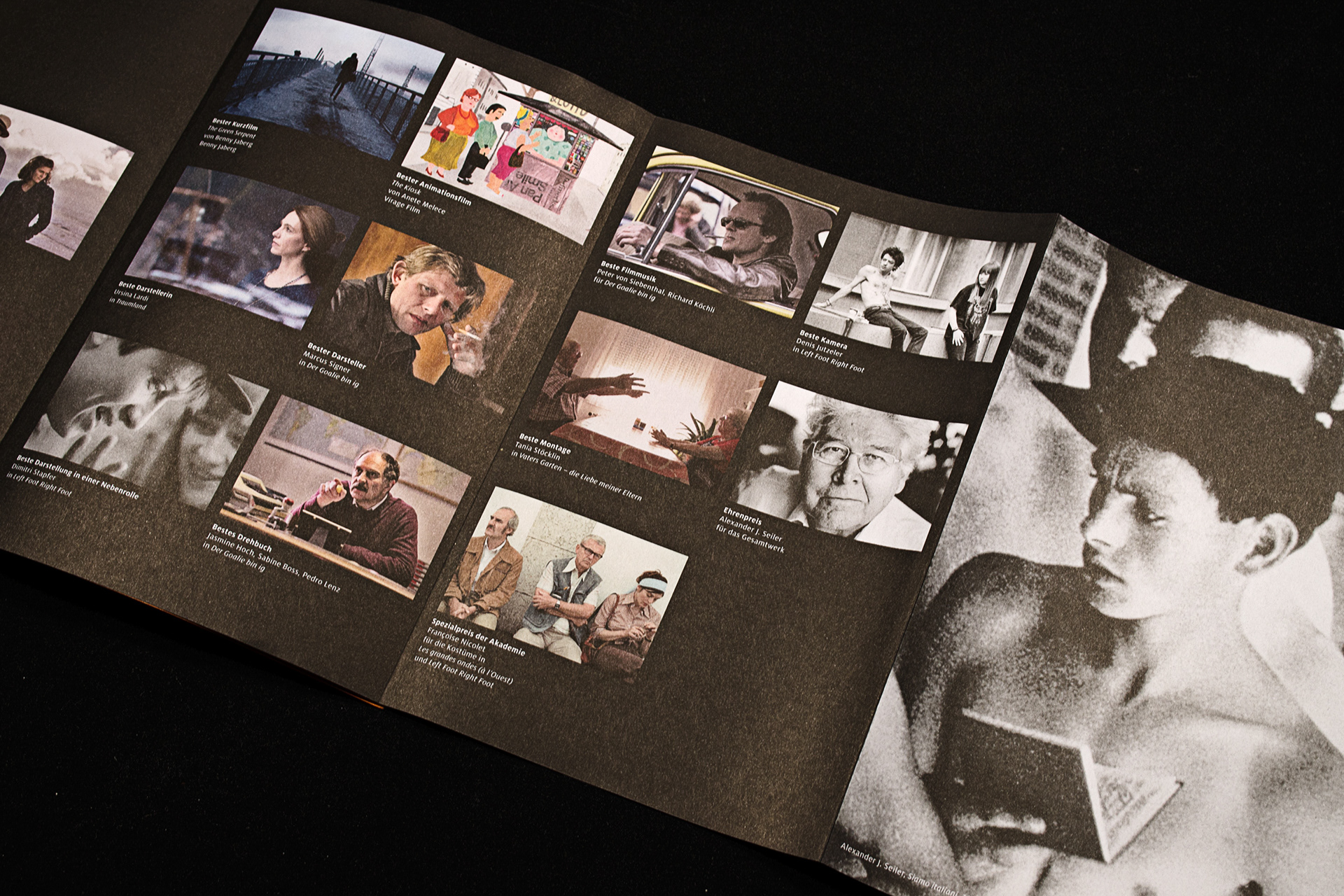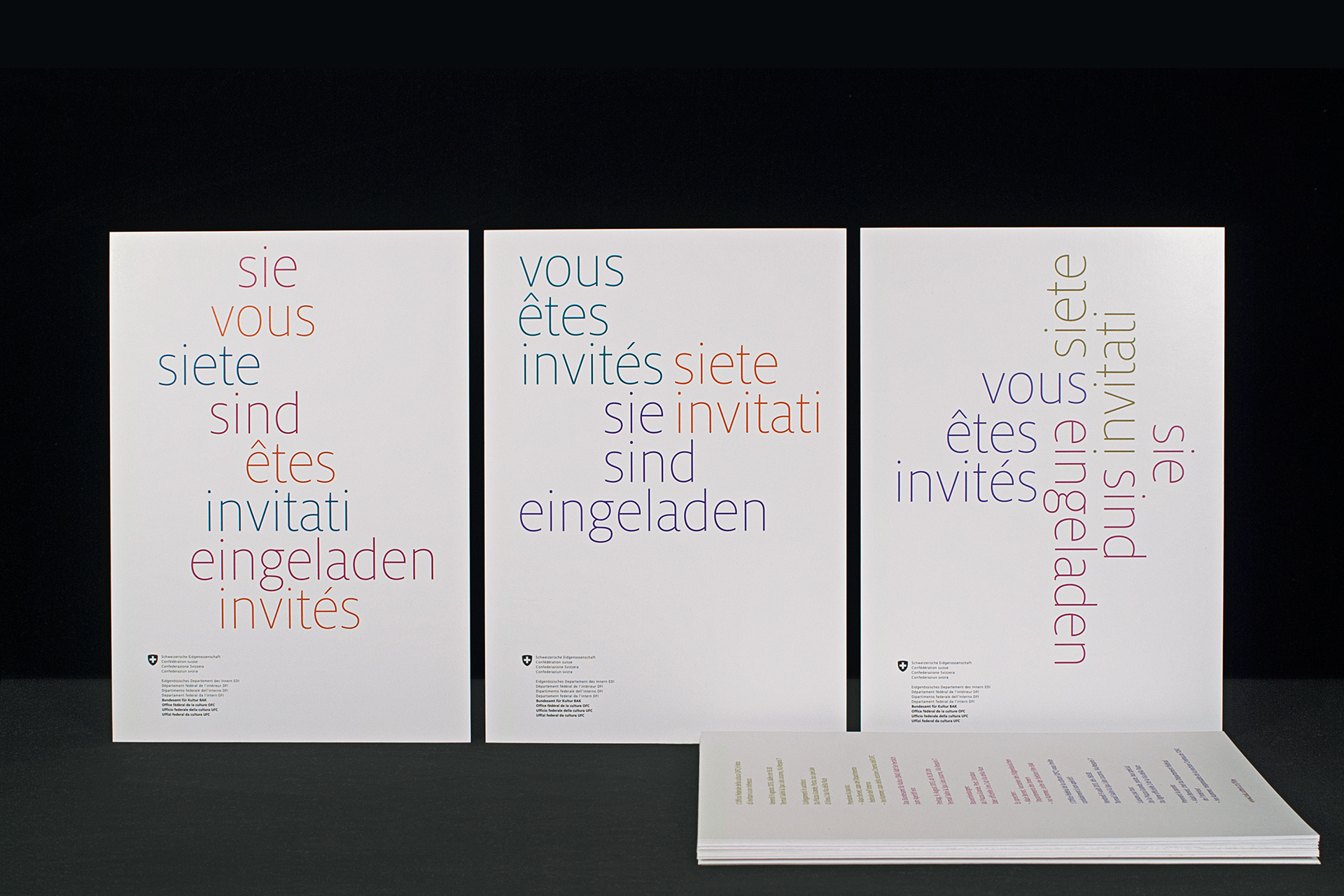 As a response to a growing demand of delivering information more frequently, a different publishing strategy was proposed with the main focus on digital media.

Central to the concept is the idea of a publication as a collection of content. Where new content may be added, changed, expanded or removed. Thereby the platform becomes richer in content over the time.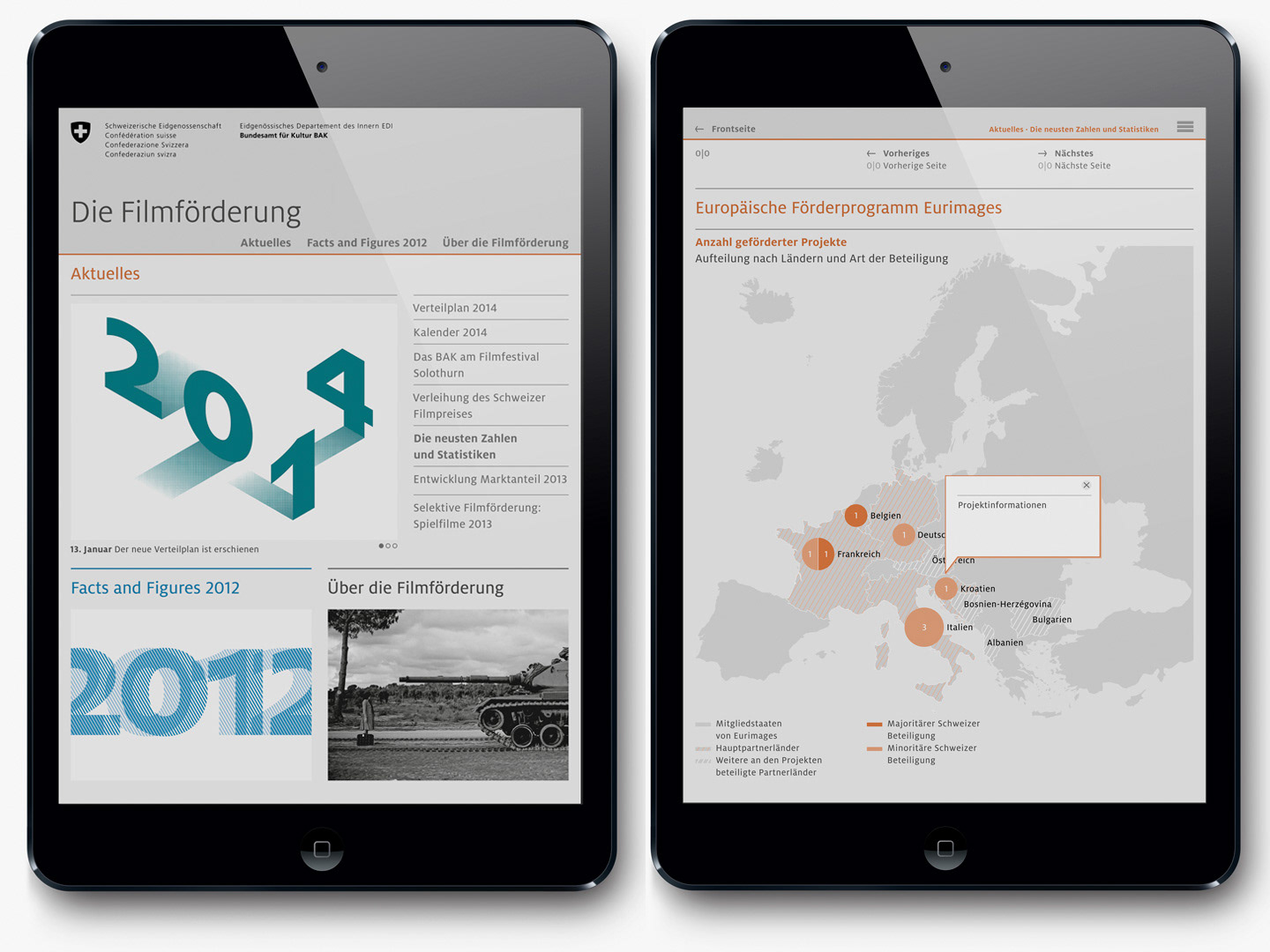 An essential part of the work is to develop editorial concepts and thereby to define information hierarchies. A key aspect is the development of meaningful information graphics.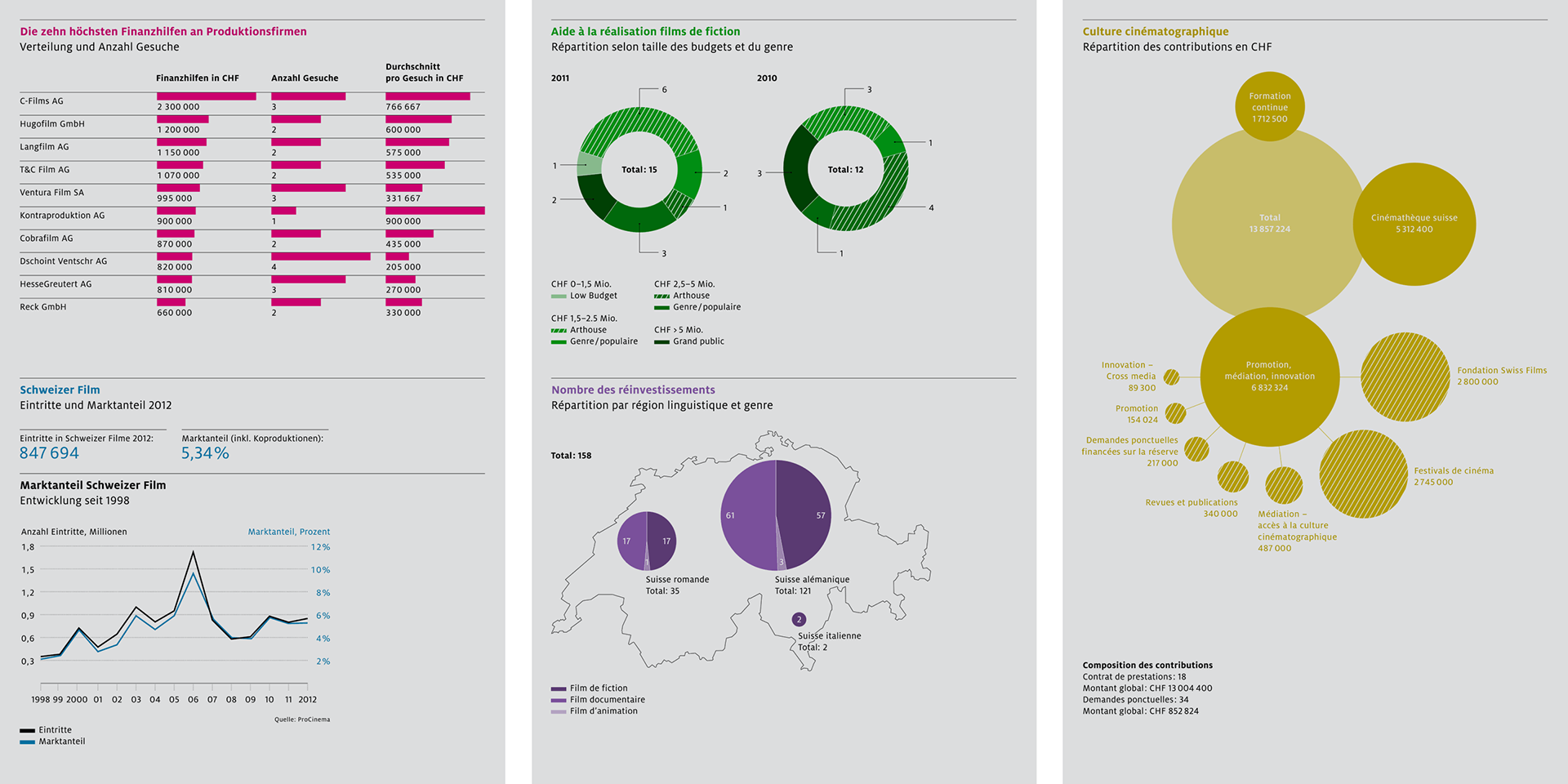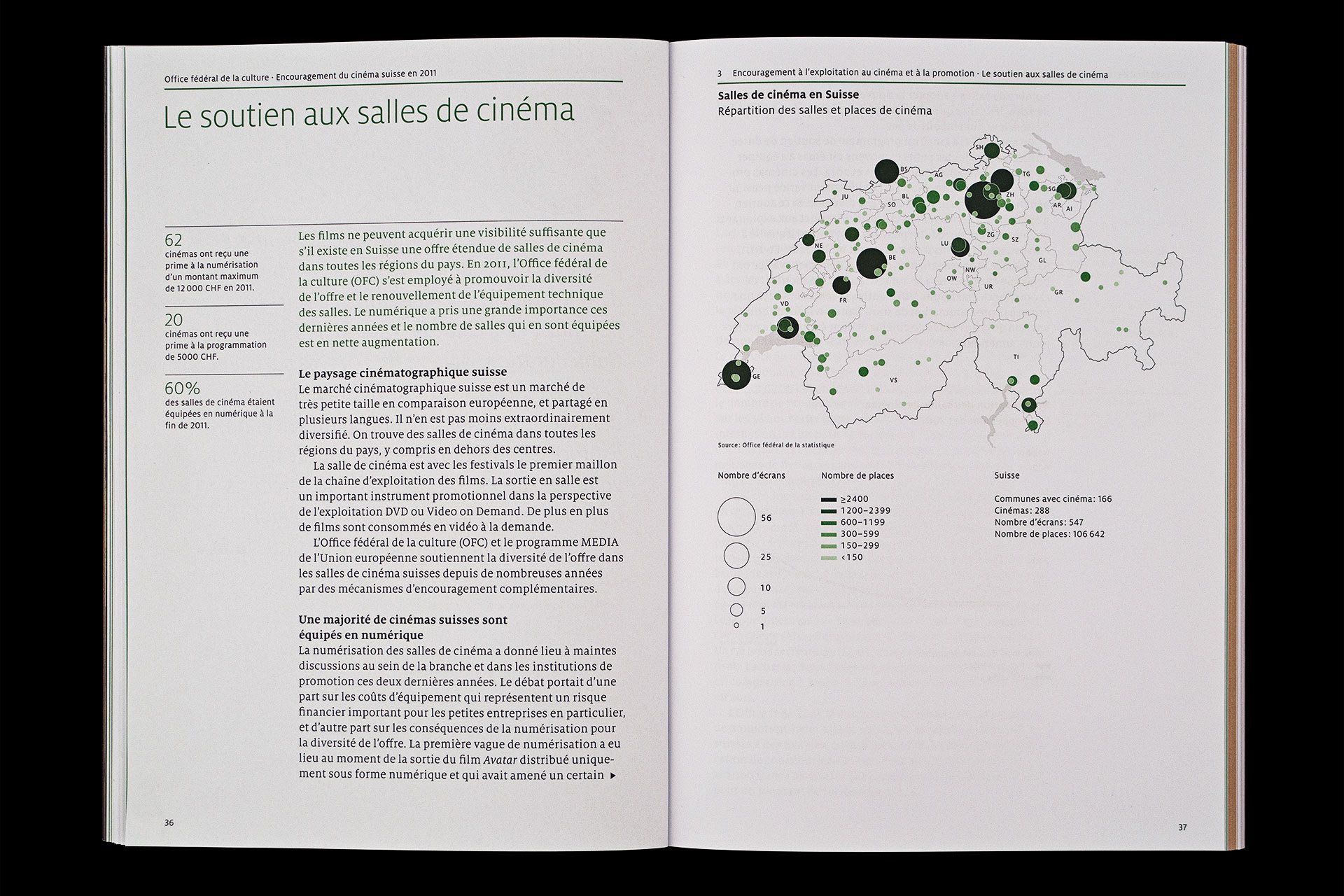 Scope of work:
Visual language concept & creation
Editorial concept & design
Information design & data visualisation