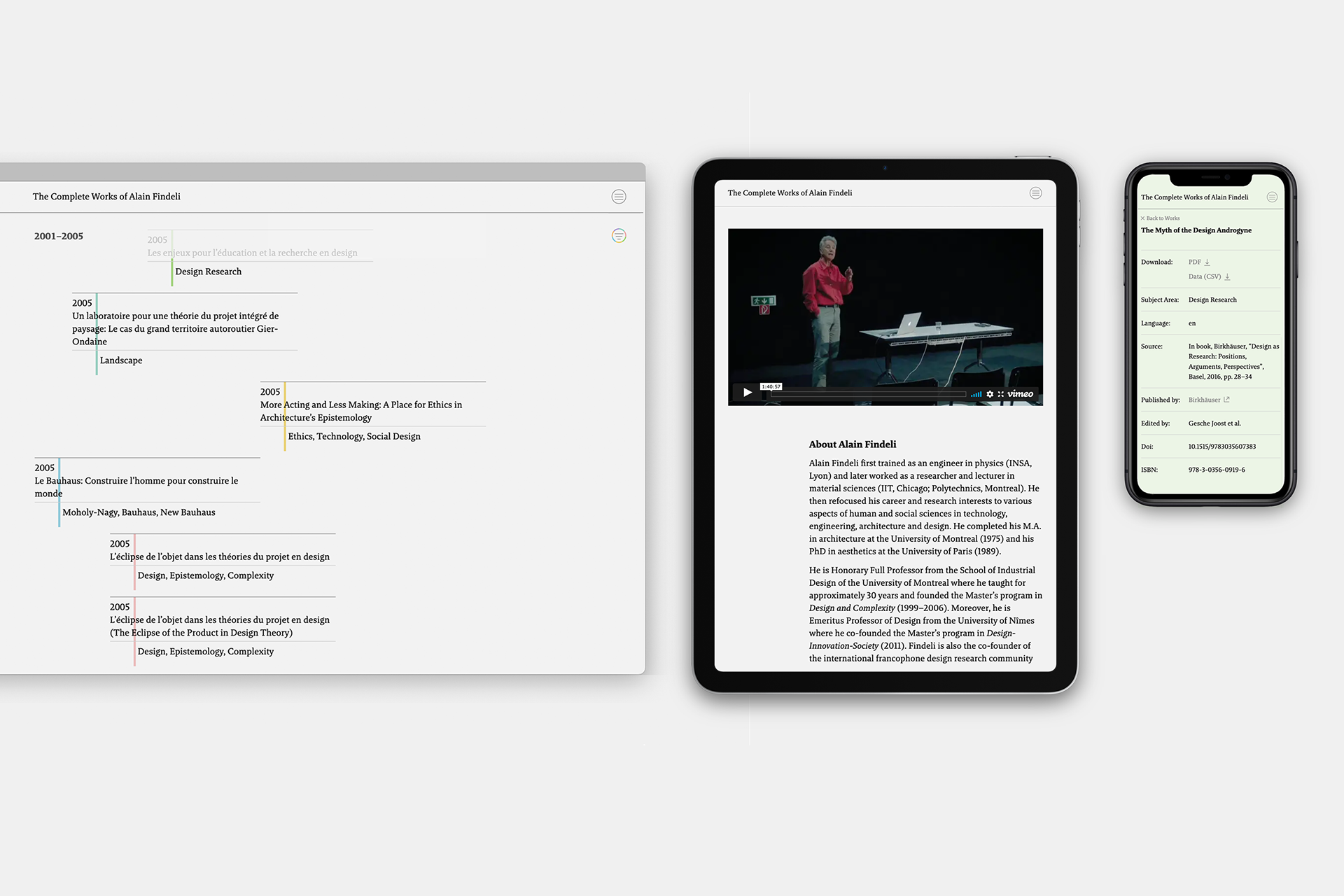 Alain Findeli is one of the most influential design theorists and a leading proponent of Social Design. His writings have been published in numerous books and journals, many of them difficult to obtain. Initiated by the Institute of Design Research IDR of the University of the Arts Bern
The Complete Works of Alain Findeli
brings together Findeli's writing free to download. The first version of the website was published in spring 2021. Building upon this first version it is intended to further develop the website into a multi access archive and resource.
As part of a team of researchers at the
Institute of Design Research
IDR of the
University of the Arts Bern,
SLT developed of the overall concept, the interface and interaction design, parts of the content research and writing, a series of data visualisations and a social media presence.
The project originated after a lecture given and a subsequent workshop with students given by Findeli at the
Institute of Design Research
, Bern in 2018 . On this occasion Findeli brought his entire collection of publications with him. He ordered his publications chronologically as well as according to seven subject areas.
These subject areas together with the chronological order of content served as a starting point. The main interface to access the single publications consists of a timeline. The publications are presented in chronological order and the different subject areas are indicated by colour-coding. Each subject area is further given a specific position in the horizontal grid of the interface. The interface was designed
mobile first
as simple vertical list, which unfolds on larger screens. Optionally all content can be filtered by different criteria.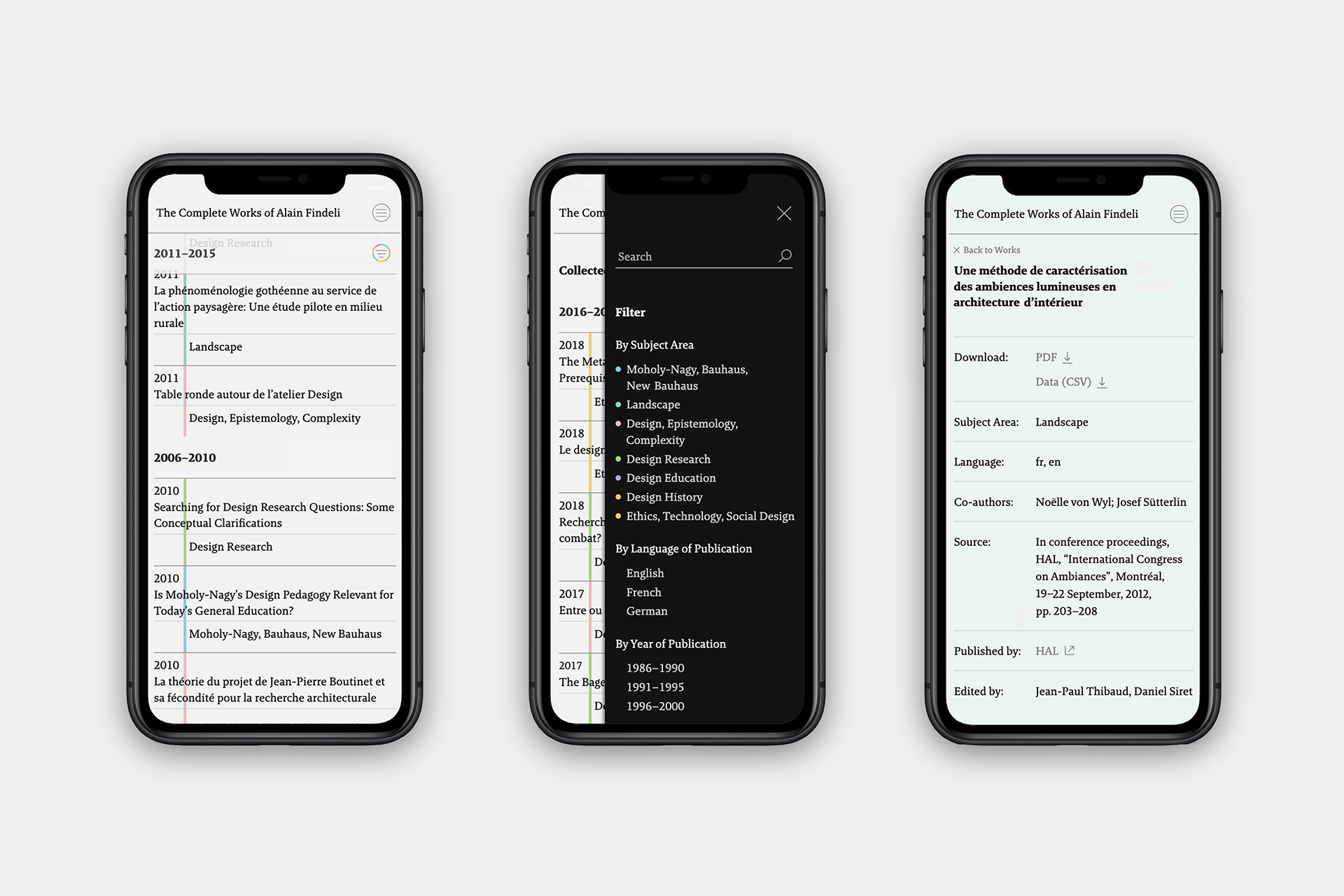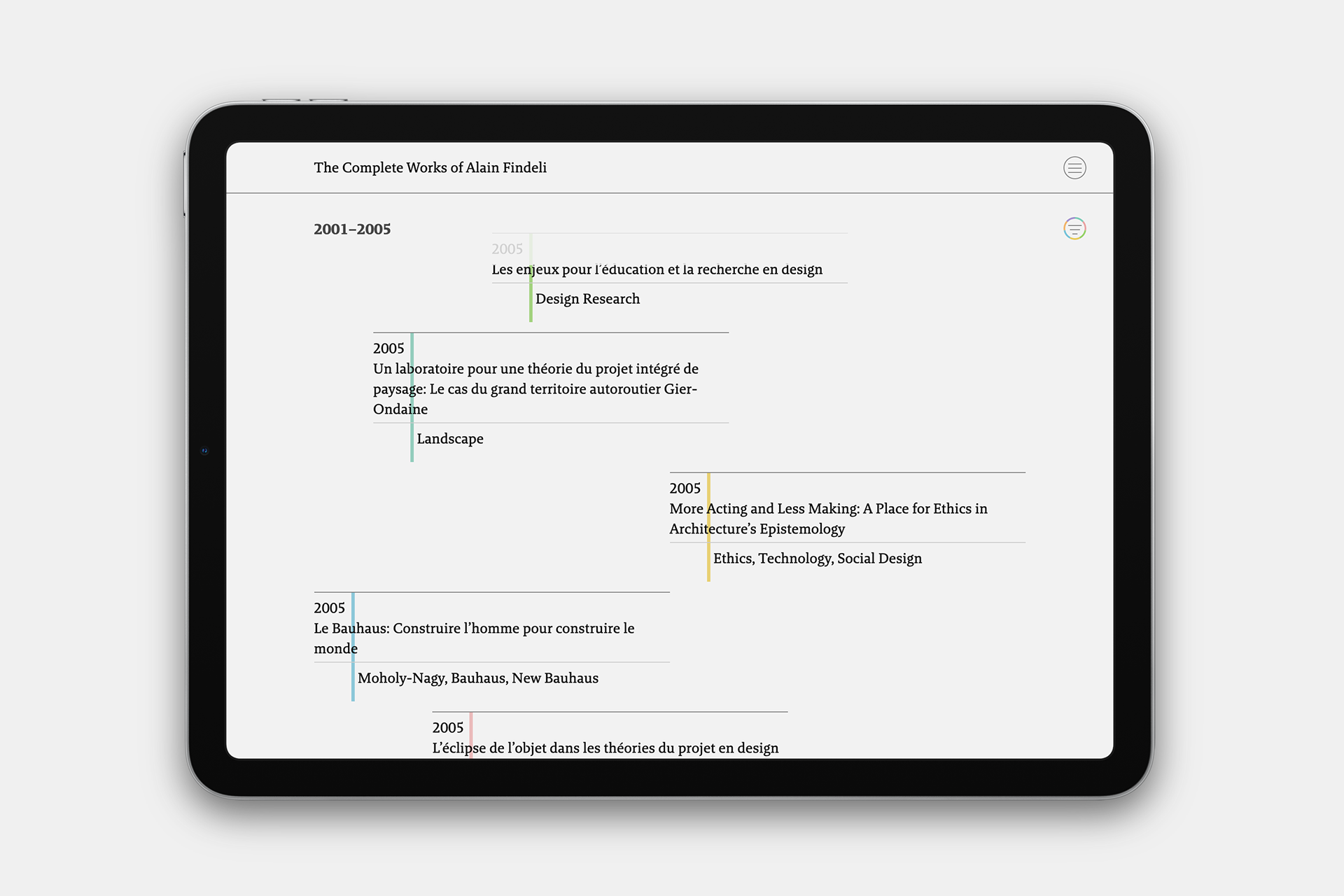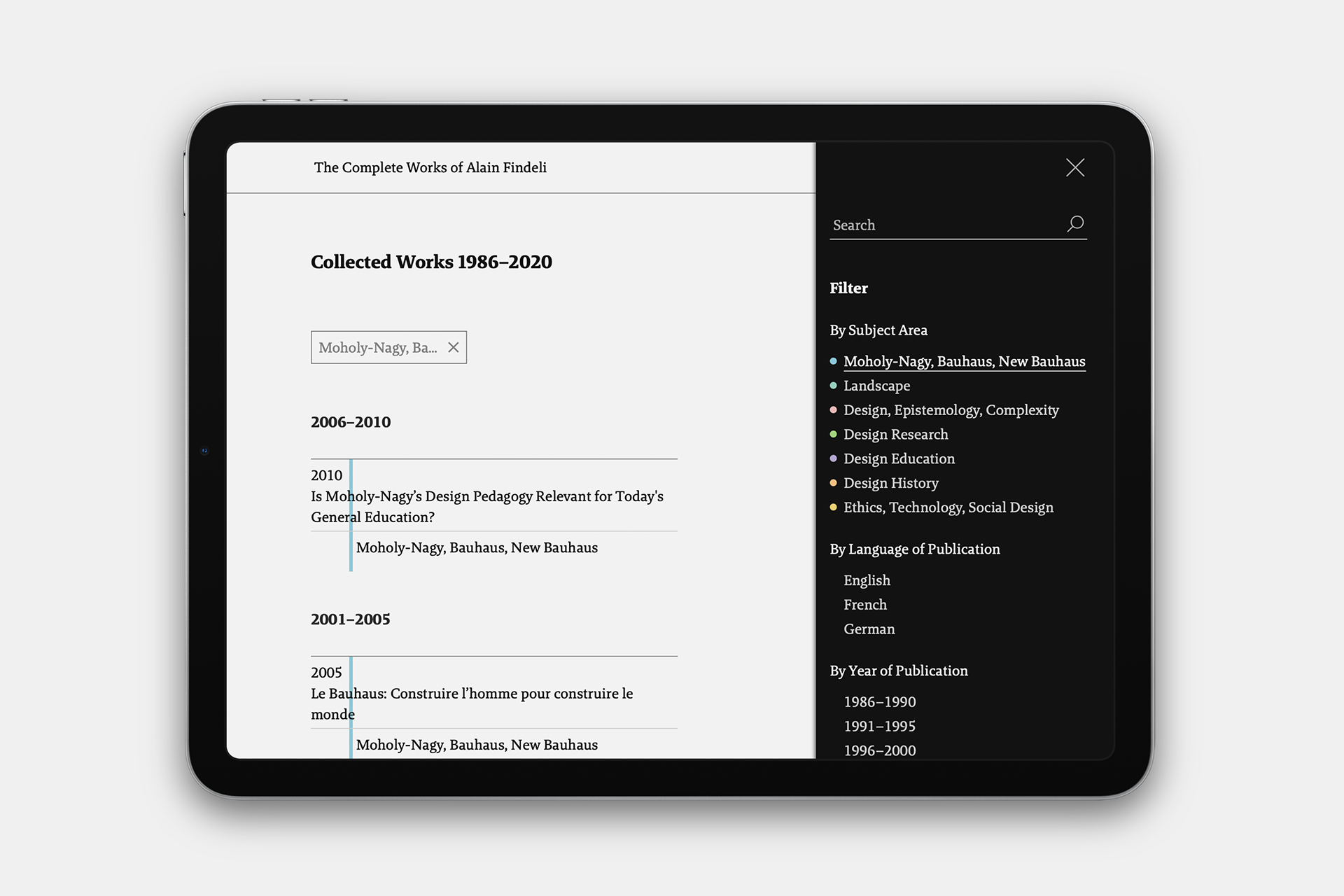 Every publication has a unique page assigned with relevant metadata. Since the ideas contained in the text are not visible, inserts are interwoven into the timeline. They highlight core ideas and, by pointing to the related texts, act as potential points of access for a user into Findeli's writings.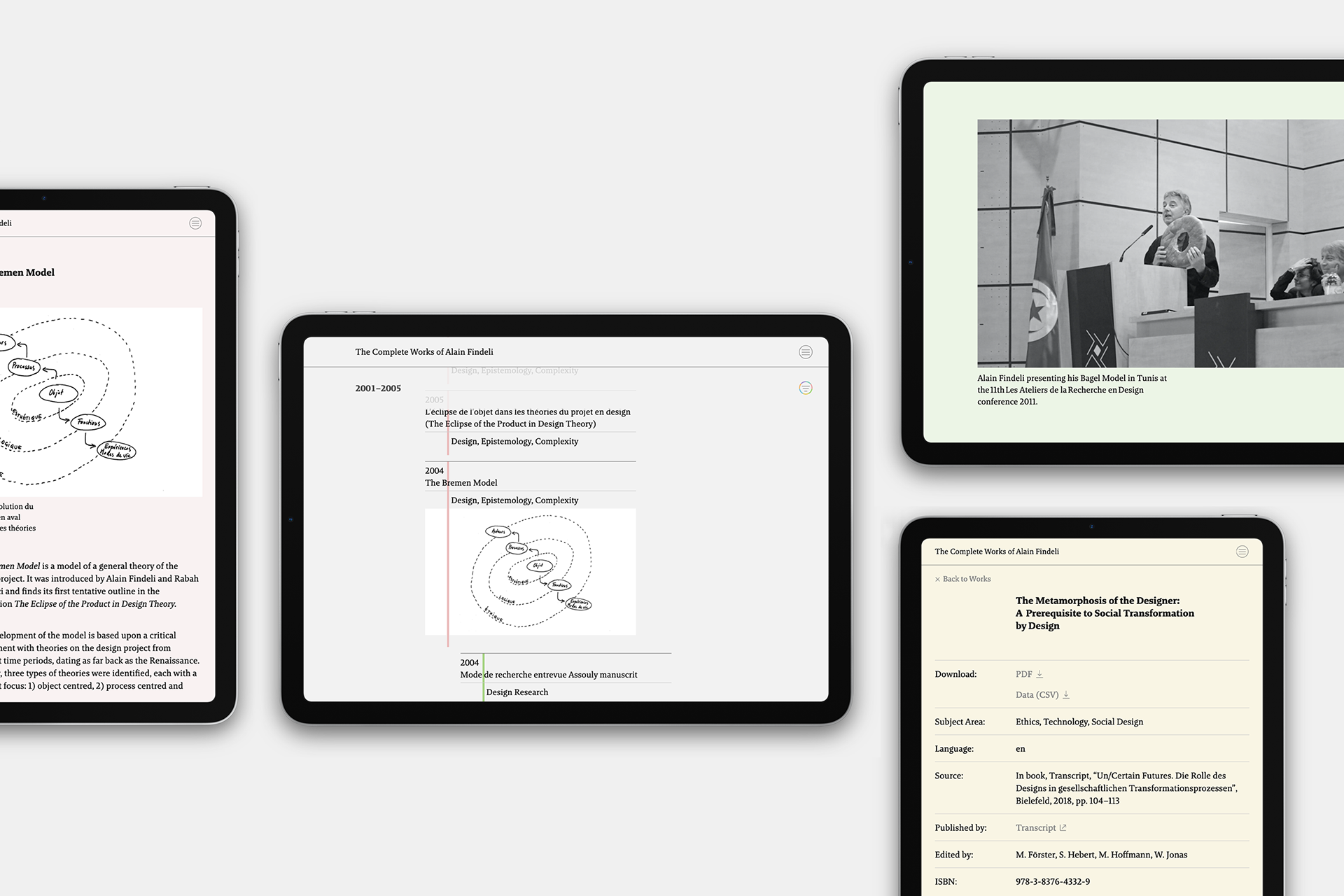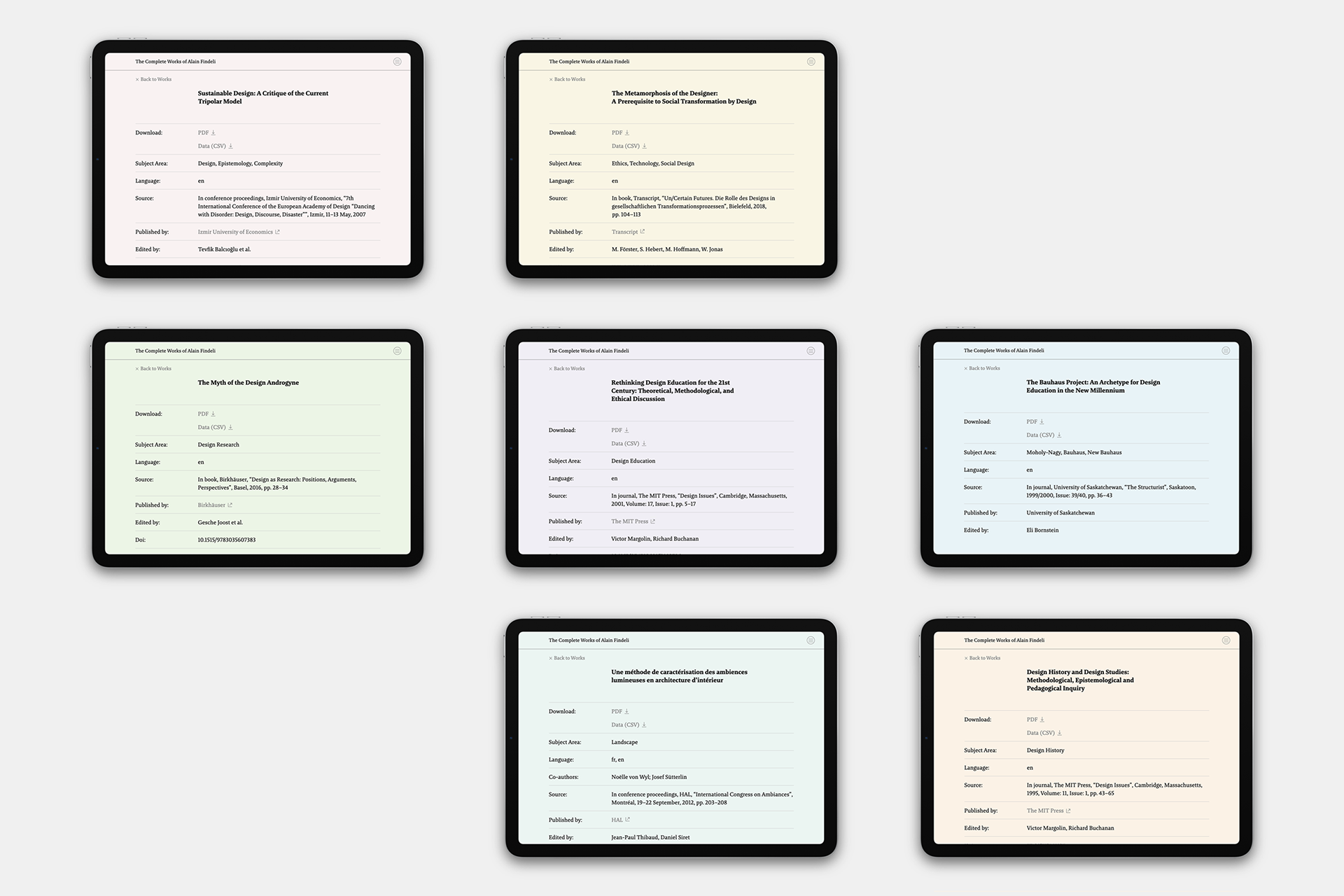 Data scores
The underlying concept of the interface of the website is what we call data scores. Different types of data are interwoven by algorithmic performance into a multi layered data visualisation.

This concept was further extended into a series of posters and translated into a series of data generated animations. Both were designed in the coding environment of
Processing
. The posters and the animations are presented on the website in a gallery, together with the option to download the data of all publications. This with the aim to encourage students and practitioners of data visualisation to contribute.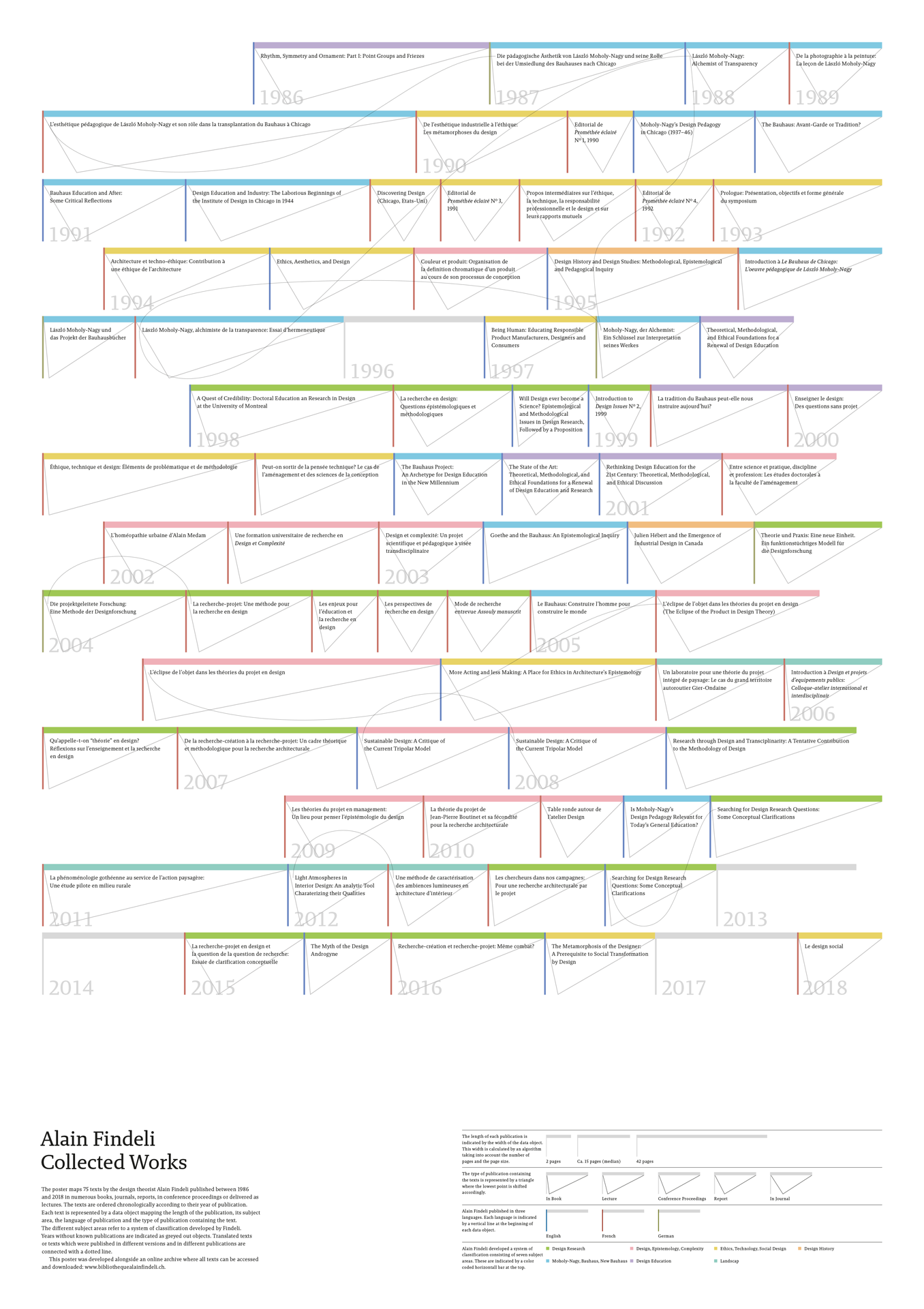 Social media
Extending upon the generative data animations a series of short animations was created to be used as openings for the announcement of the launch of the website. The launch campaign was designed as a set of modular components (animations, images) which can be combined to communicate different topics and address different audiences and interests.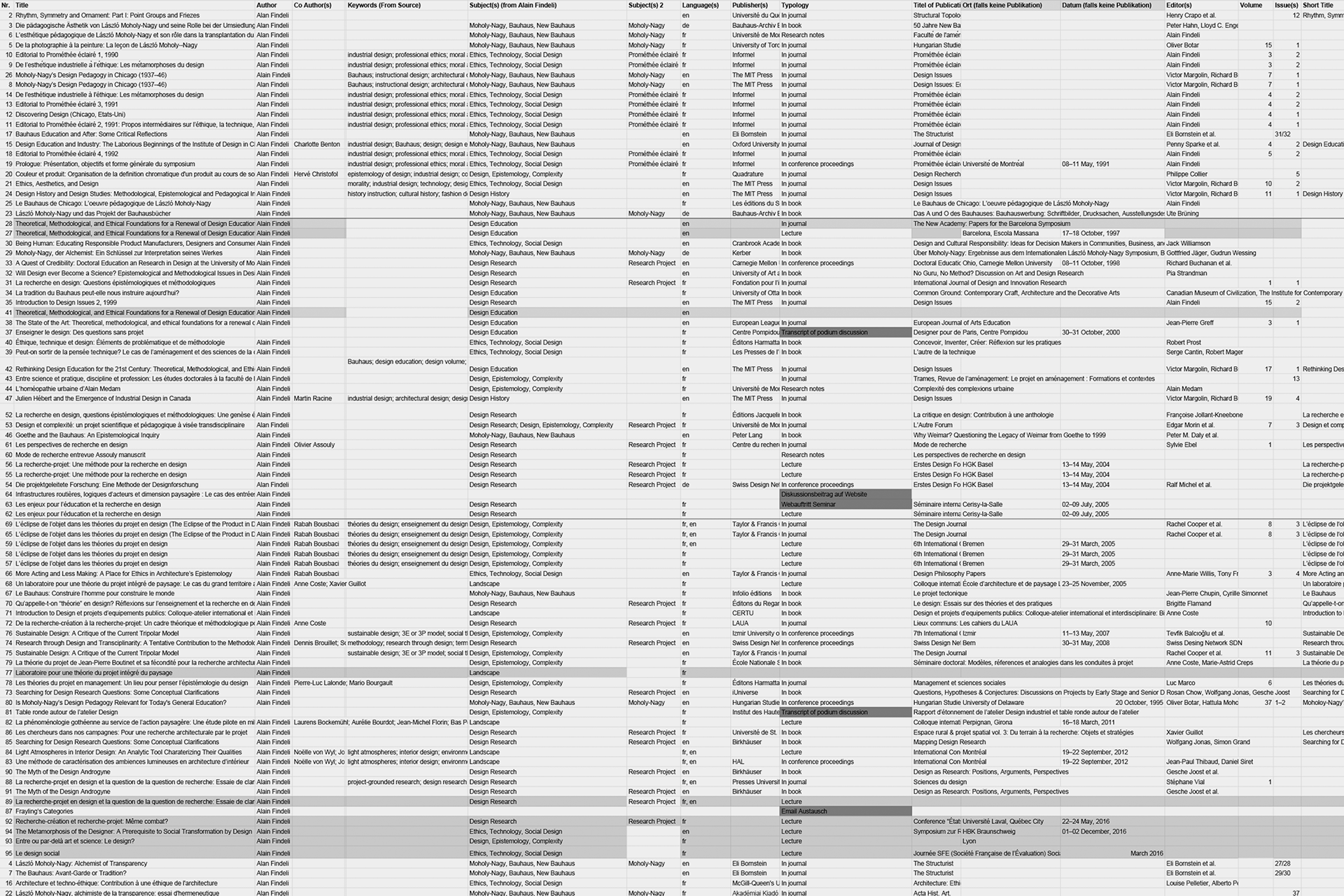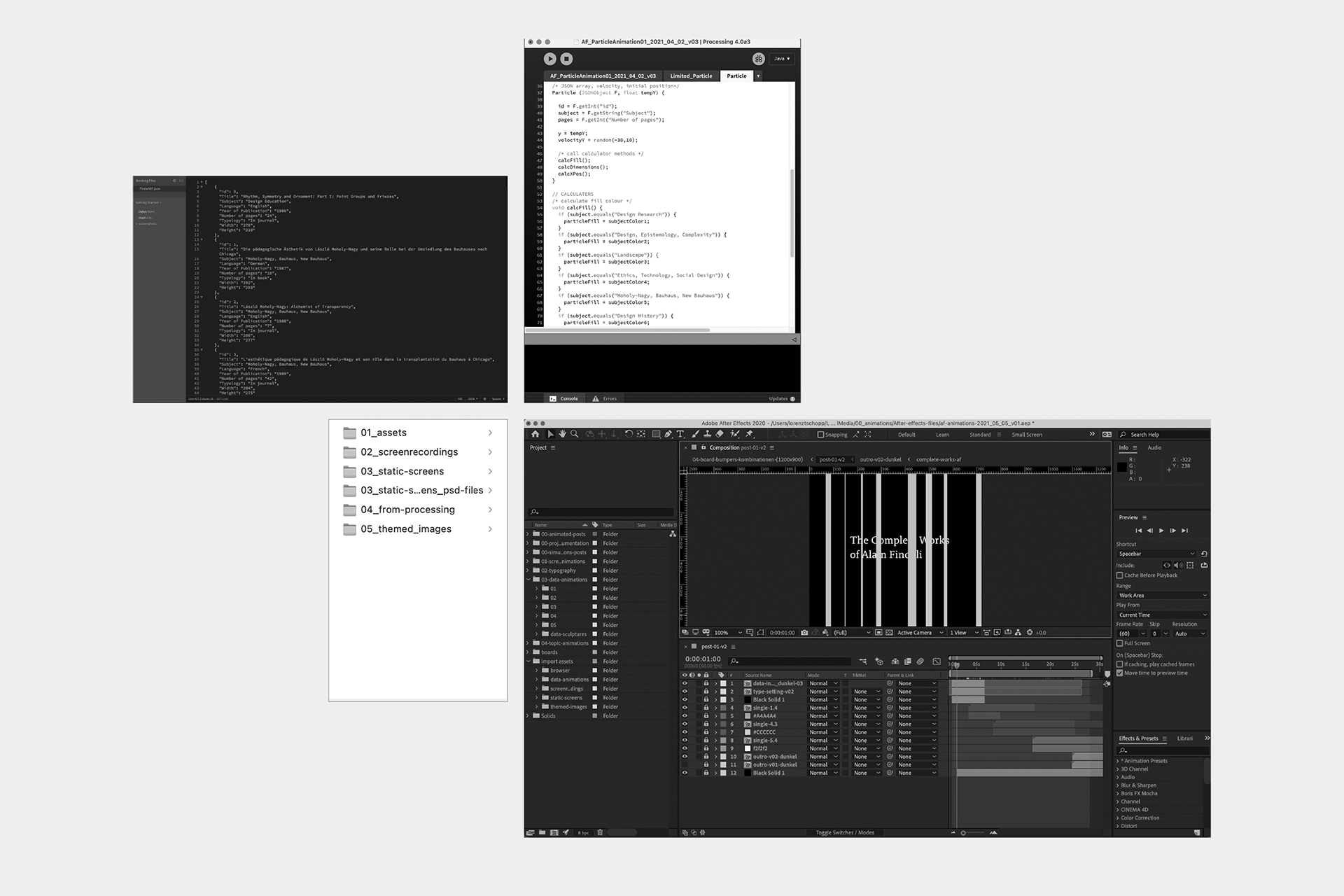 Scope of work:
Research and writing
Concept and design interface and interactions
Motion graphics
Data visualisation
Concept and design social media campaign

Team:
Marie-Eve von Allmen, Marcel Beer, Alain Findeli, Michael Flückiger, Arne Scheuermann