My Stop was launched as a new brand with the aim to create a network of service areas located along the main travel routes throughout Switzerland. The brand's ambition is to be in tune with a contemporary live style. It offers sustainable services and products and shows awareness of how each single service area is integrated into the respective local community.
A visual identity was developed and applied to a wide range of implementations such as packaging or signage.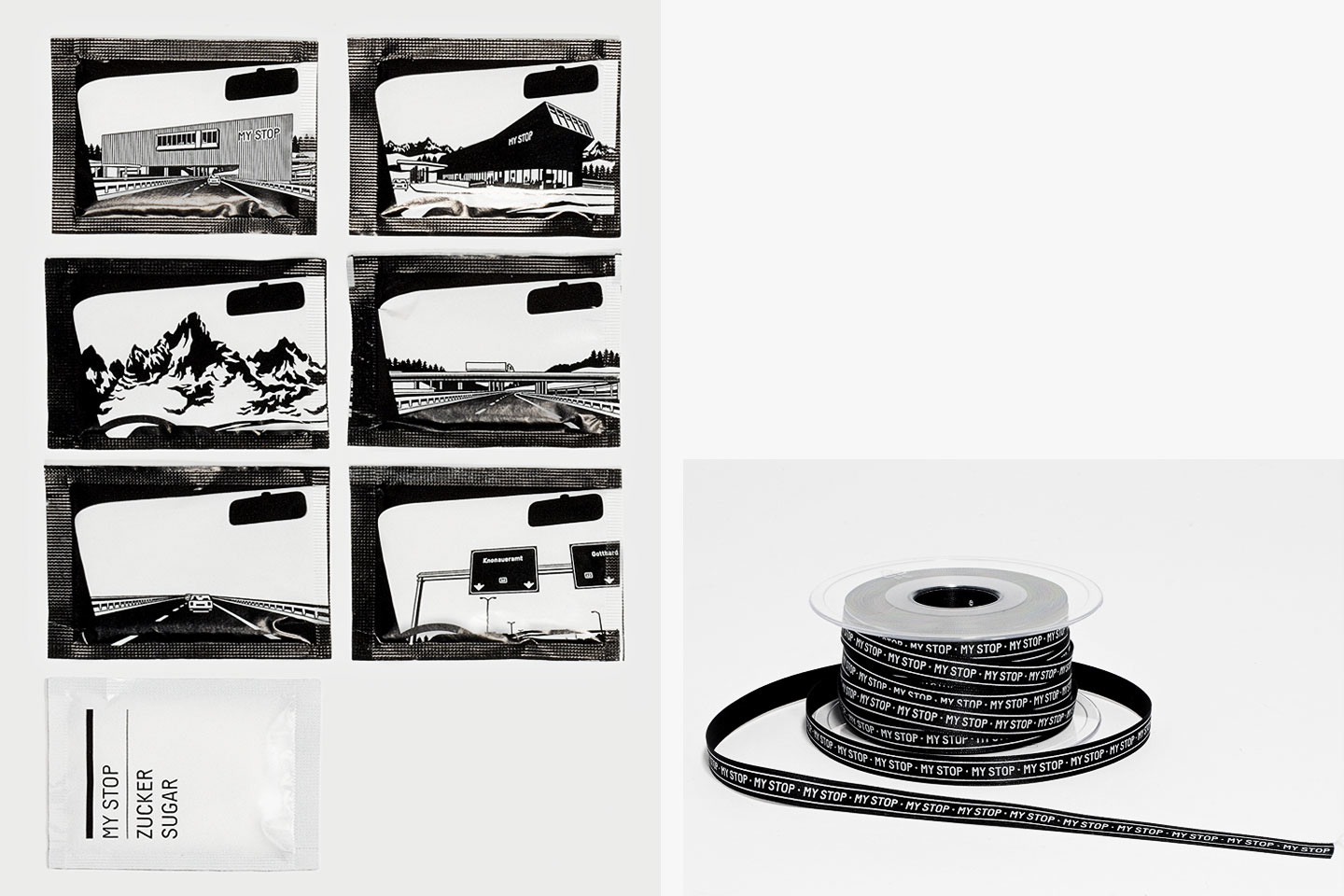 A set of tools where developed such as a system for food packaging and in-store labelling together with a web based tool to create and manage those. All staff was equipped with a brand book describing all existing brand collaterals together with a booklet mediating the brand's mission.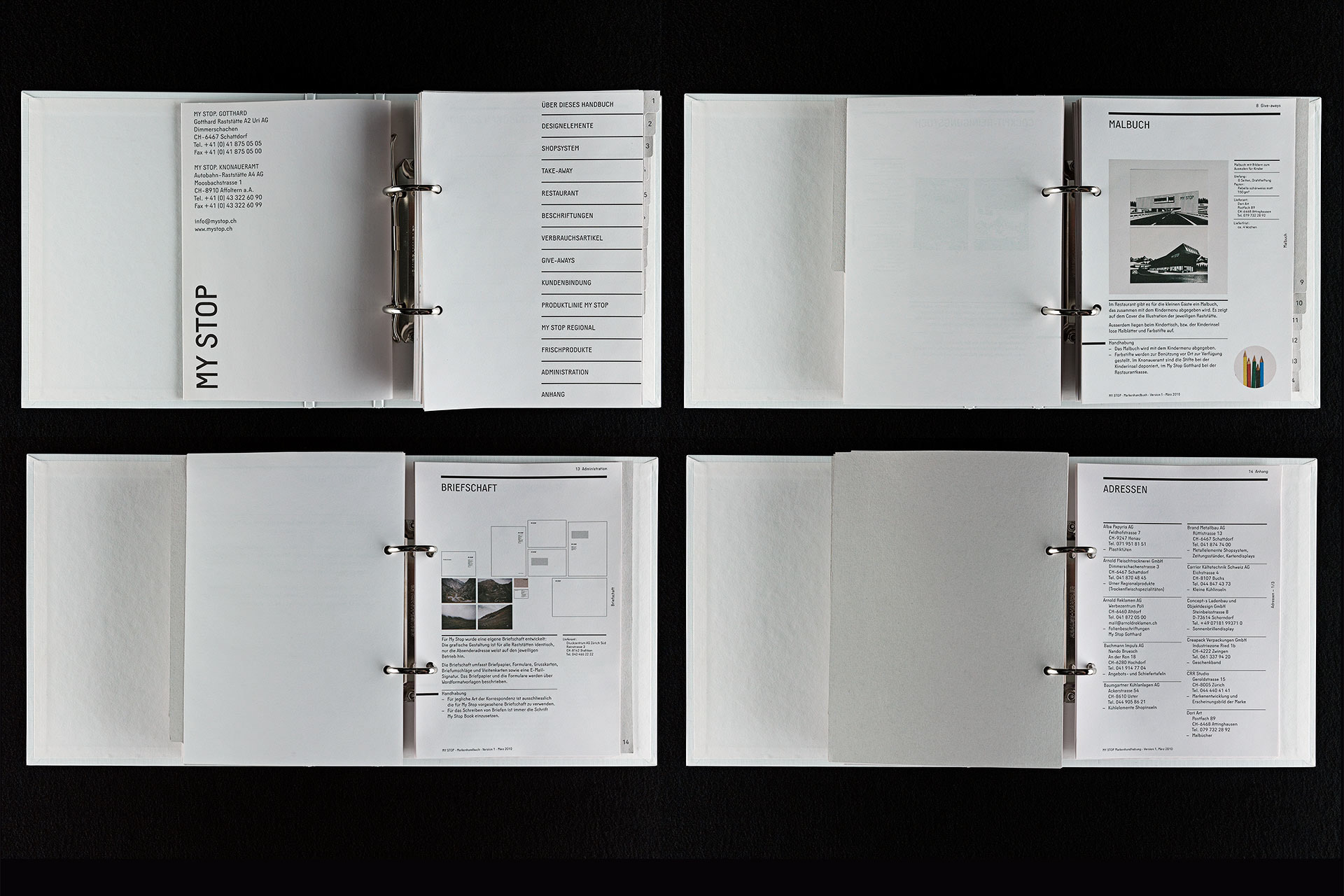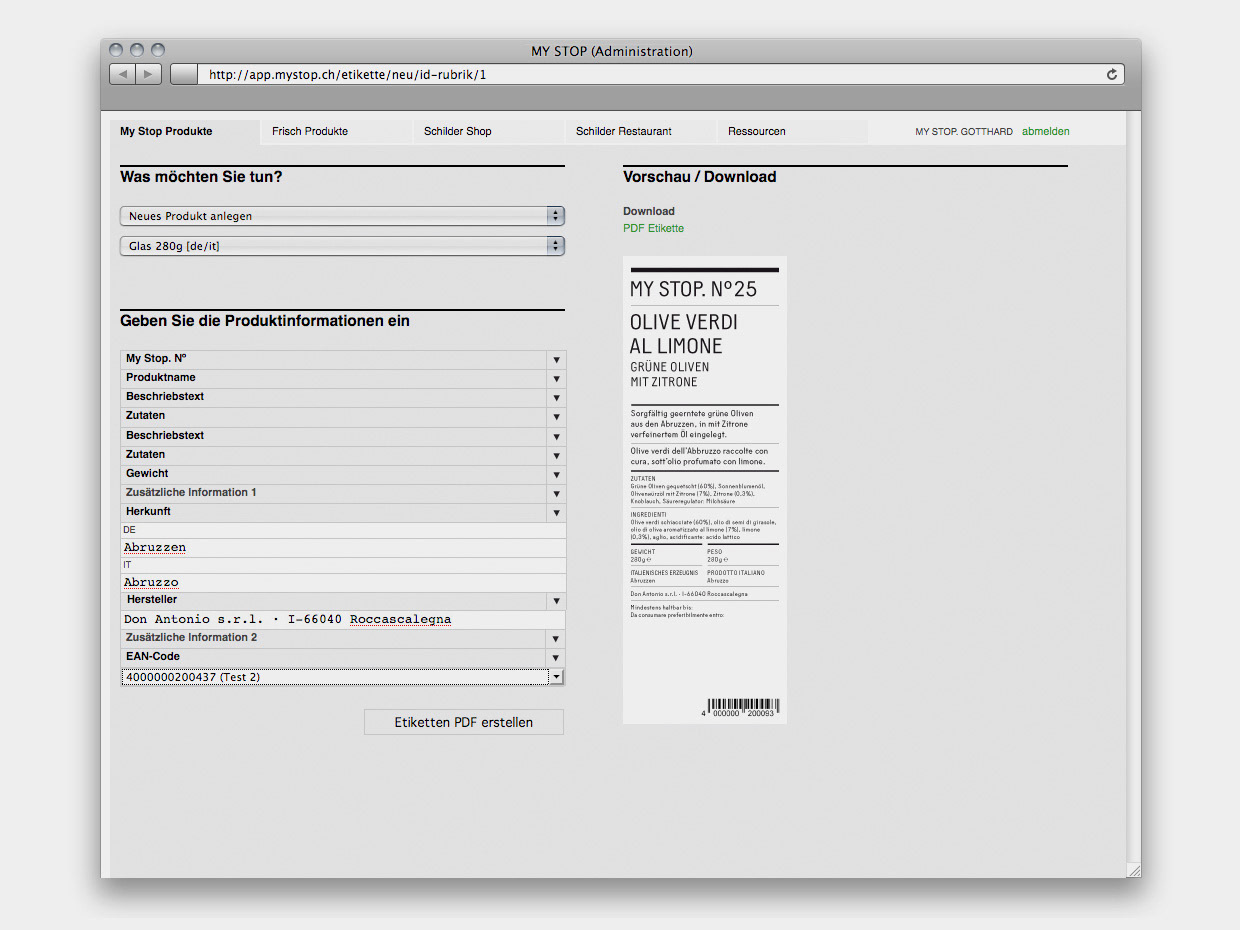 Agency
CRR (Christian Ruggaber, Dorian Minnig)
Client
My Stop
Scope of work
Design of Packaging and printed collaterals
Design of guidelines
Design of parts of the signage
Design of an online tool to create labels
Photography: Christian Ruggaber
Illustration: Marco Bucher