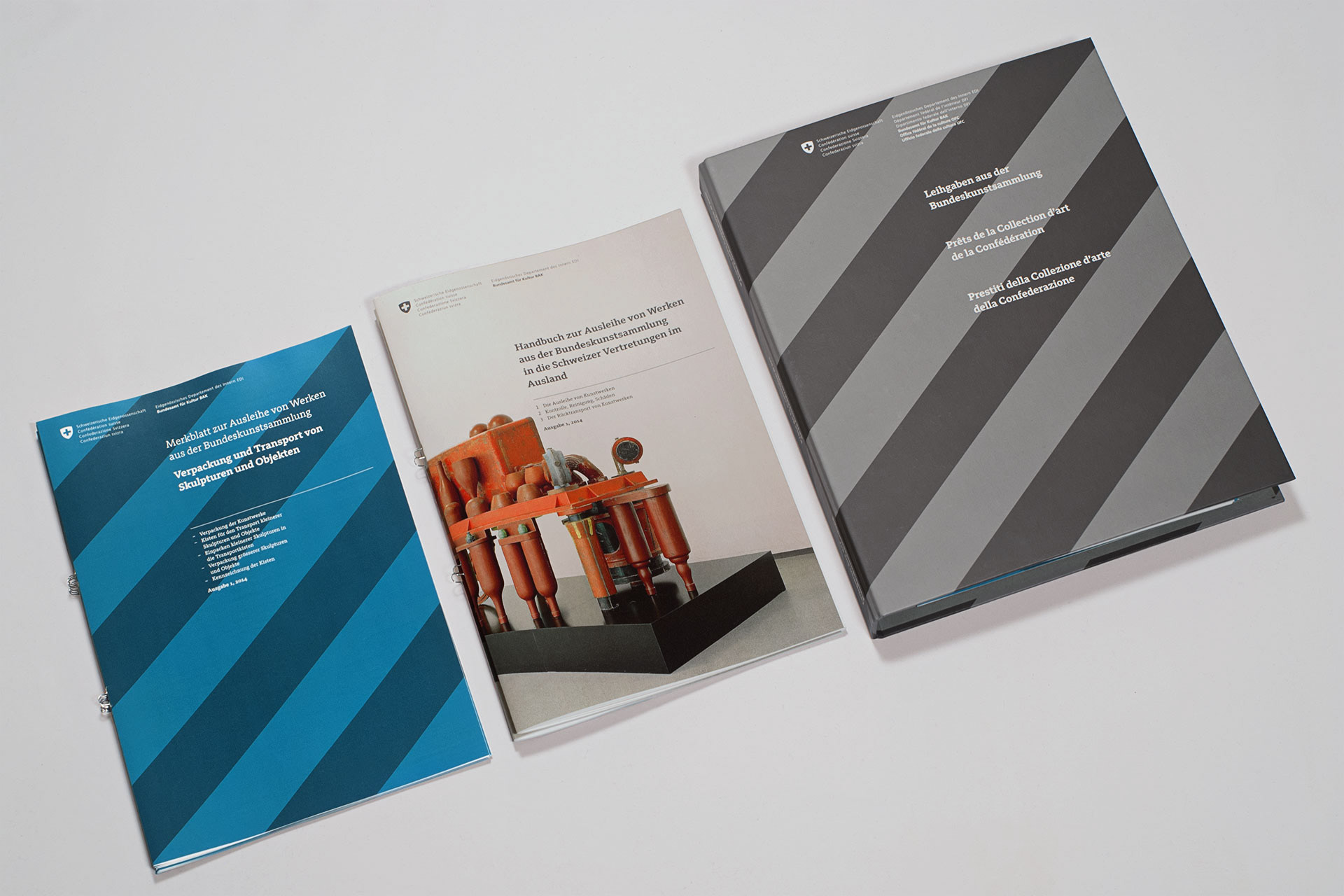 Established in 1888 the Federal Art Collection is the official art collection of the Swiss state. Holding more than 30 000 artworks it is the larges collection of art and design from Switzerland and with 12 000 artworks in museums the largest lender of art from Switzerland. Each year new works of contemporary art are acquired. Thus the collection reflects the development of art in Switzerland throughout the last 130 years and is an important part of the countries cultural heritage.
Since Switzerland does not have a national gallery the works of art are lent to museums and are displayed in embassies and other official state institutions. The project was to provide these borrowers with precise guidelines for the handling of the artworks.
Early in the project two different groups of users where identified: Persons responsible for overseeing and persons assigned with the actual task of placing and maintaining the artworks. As a consequence two different types of guidelines where developed – one providing a more general overview and a series of short guidelines providing precise instruction for specific tasks.
SLT was responsible for the overall concept including the development of the editorial and information structure and the development of the visual language. Until now all the publications are available in five languages.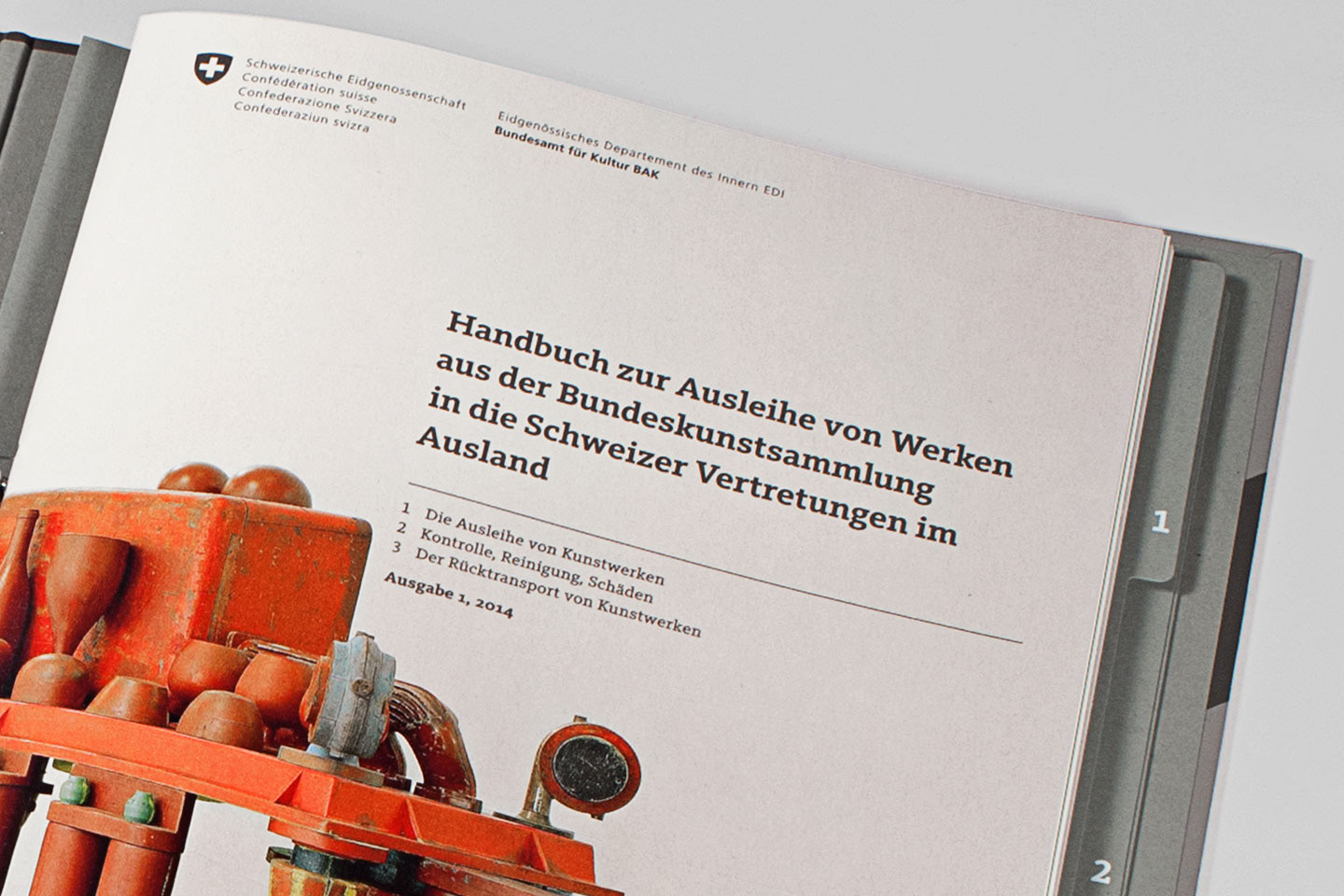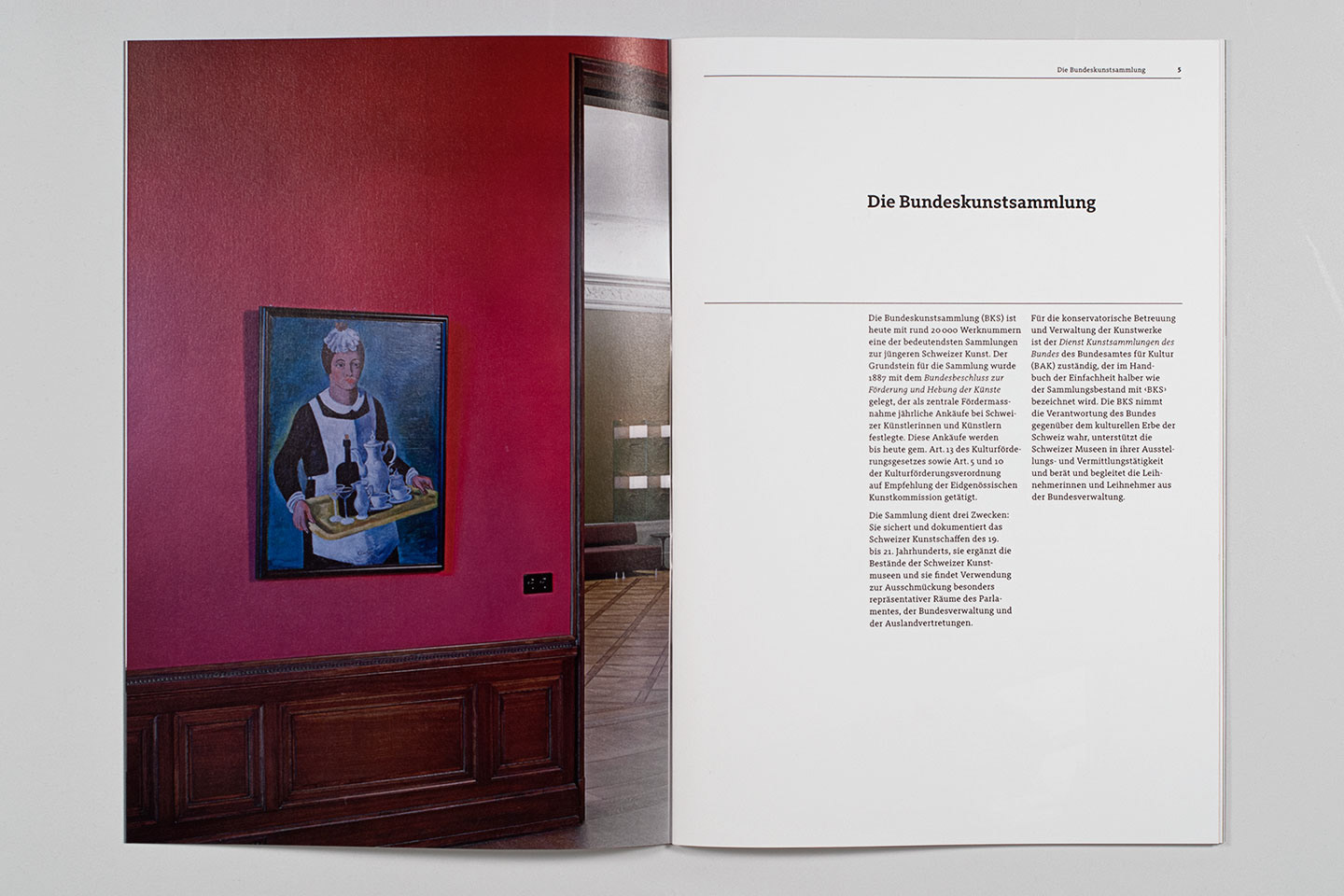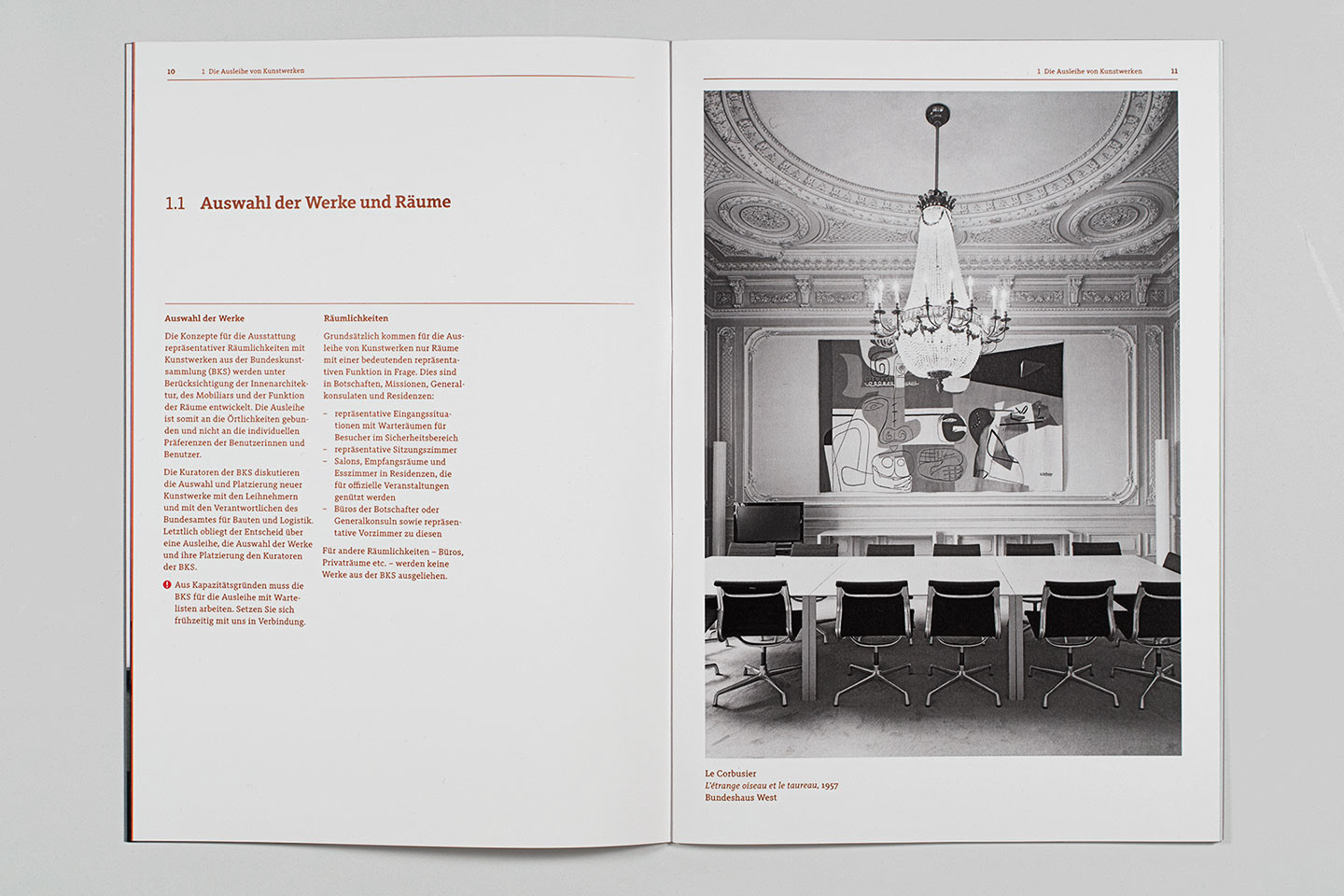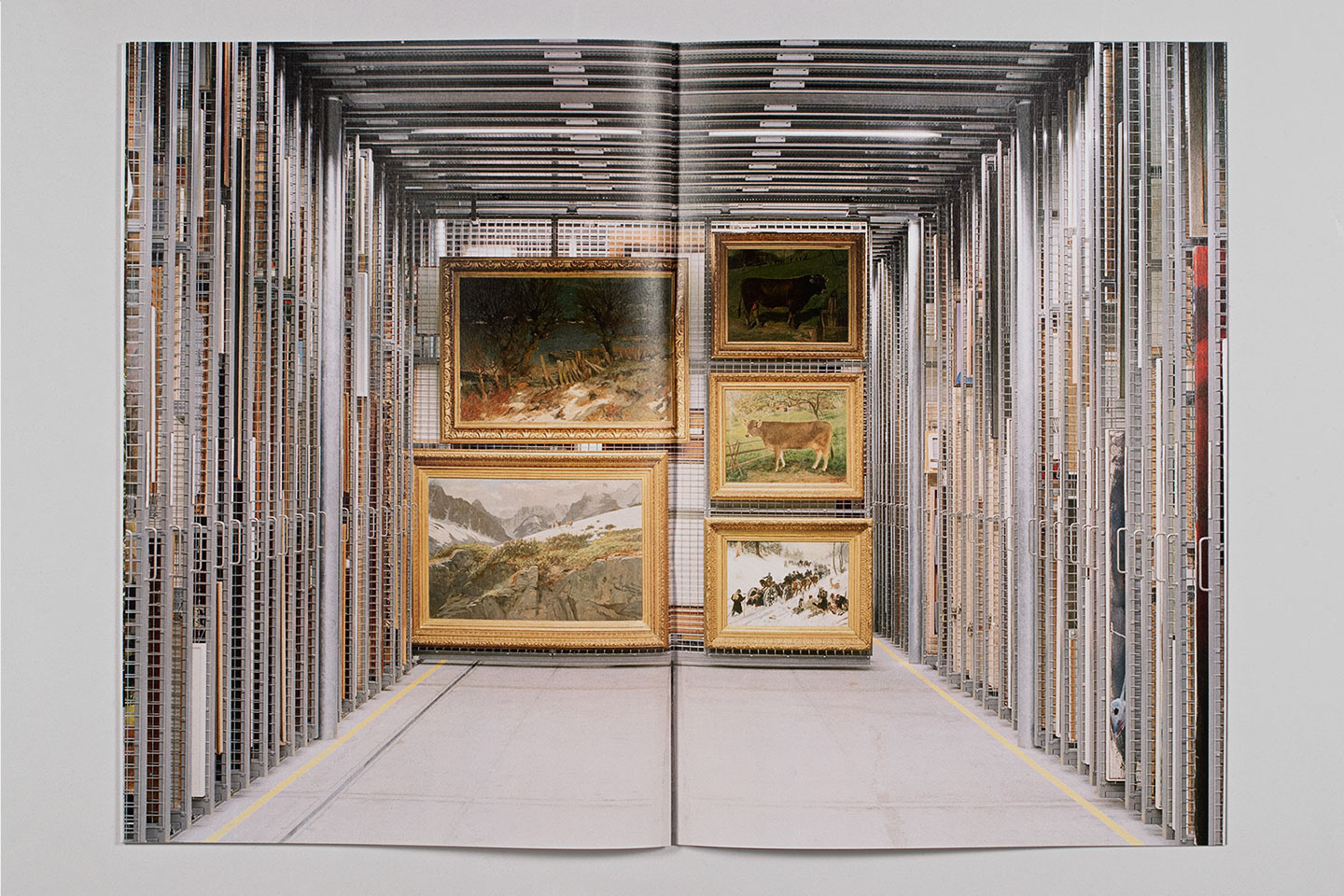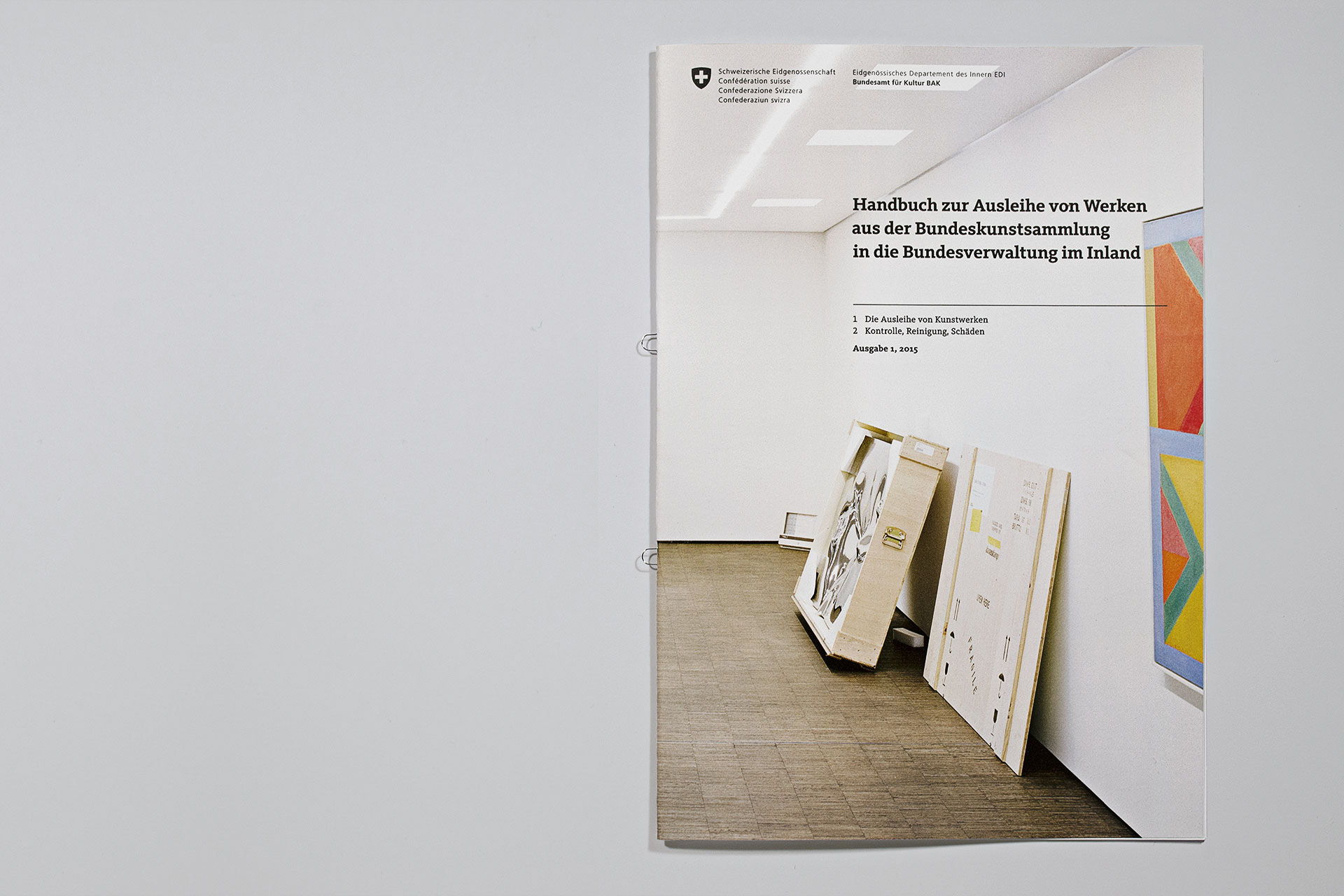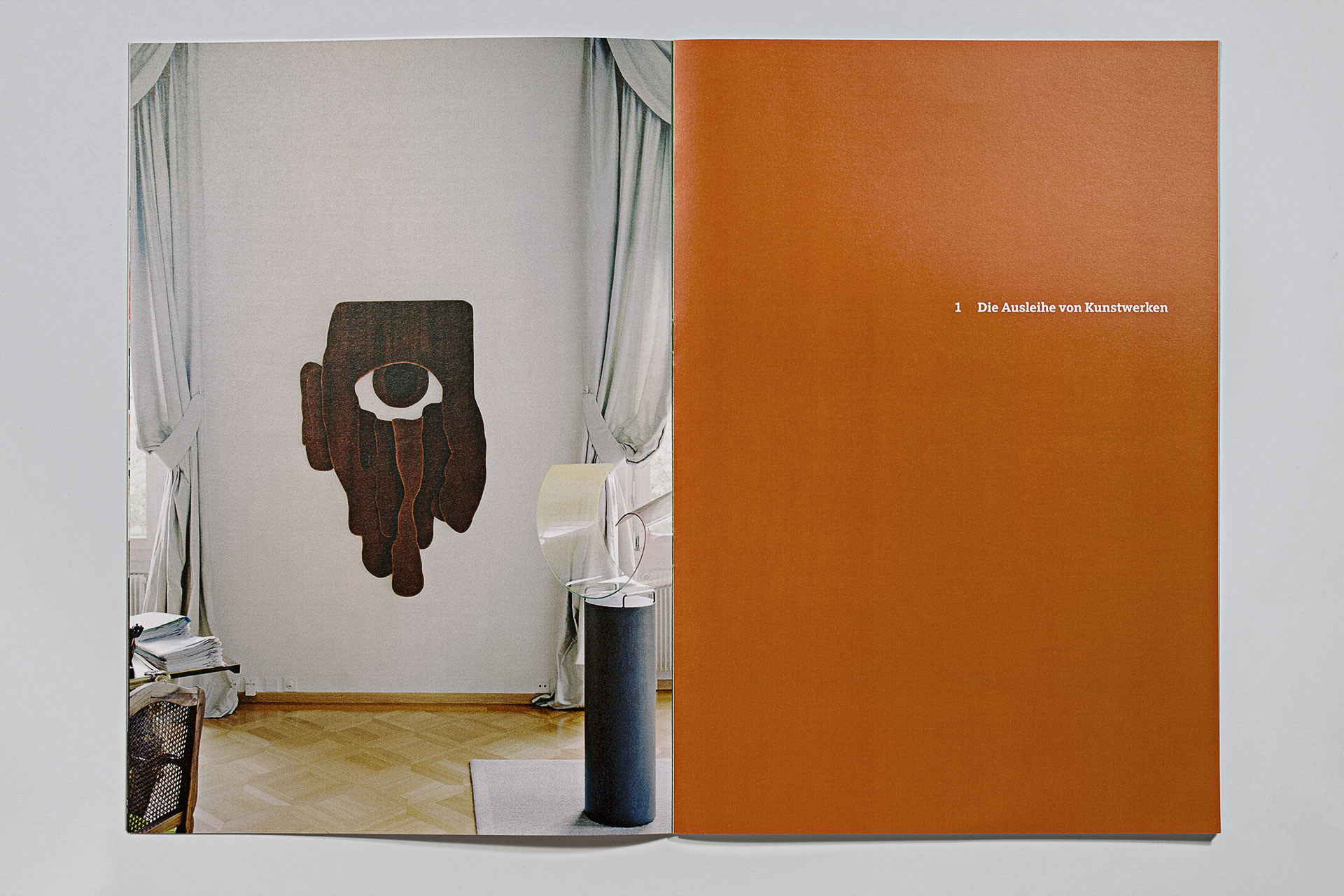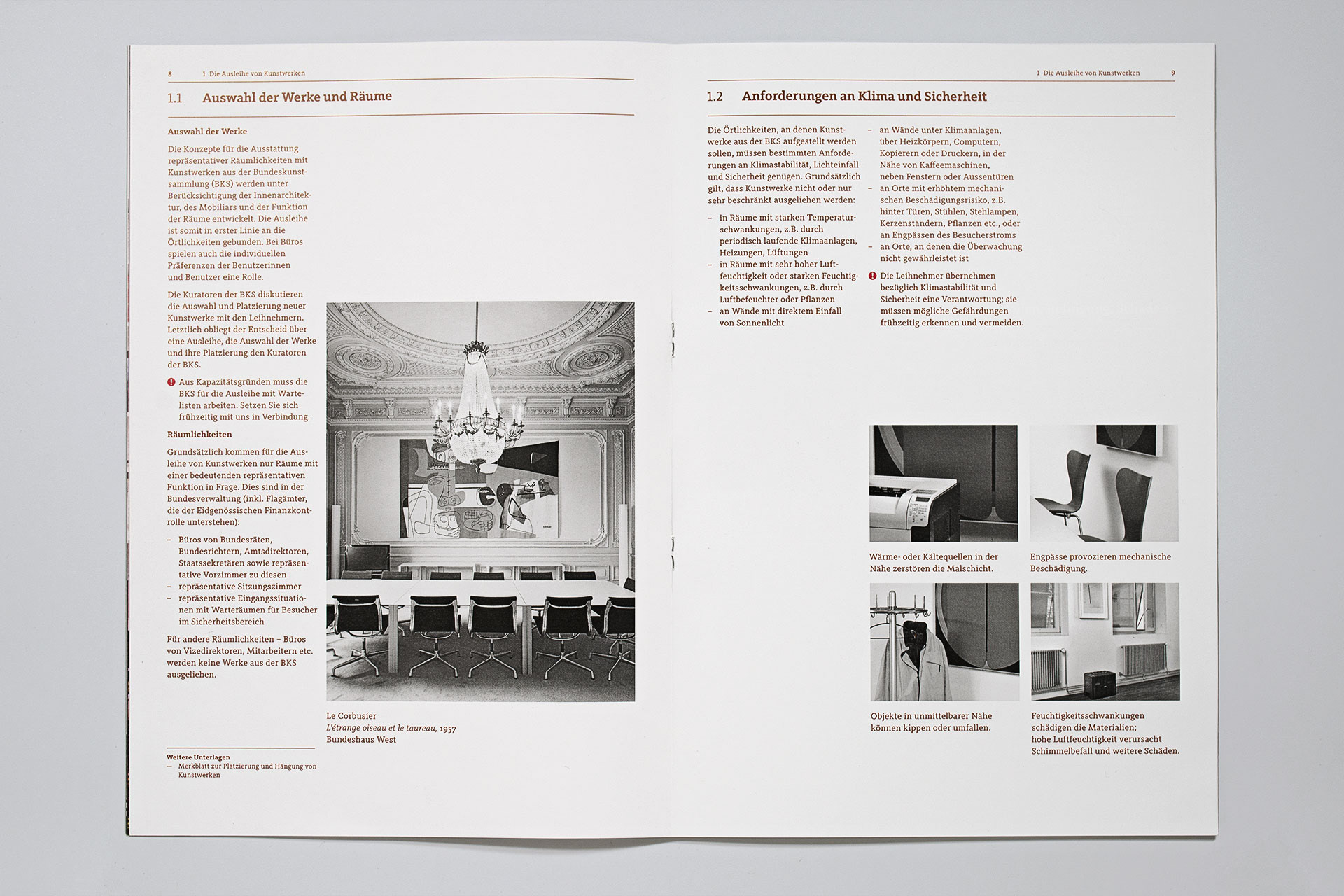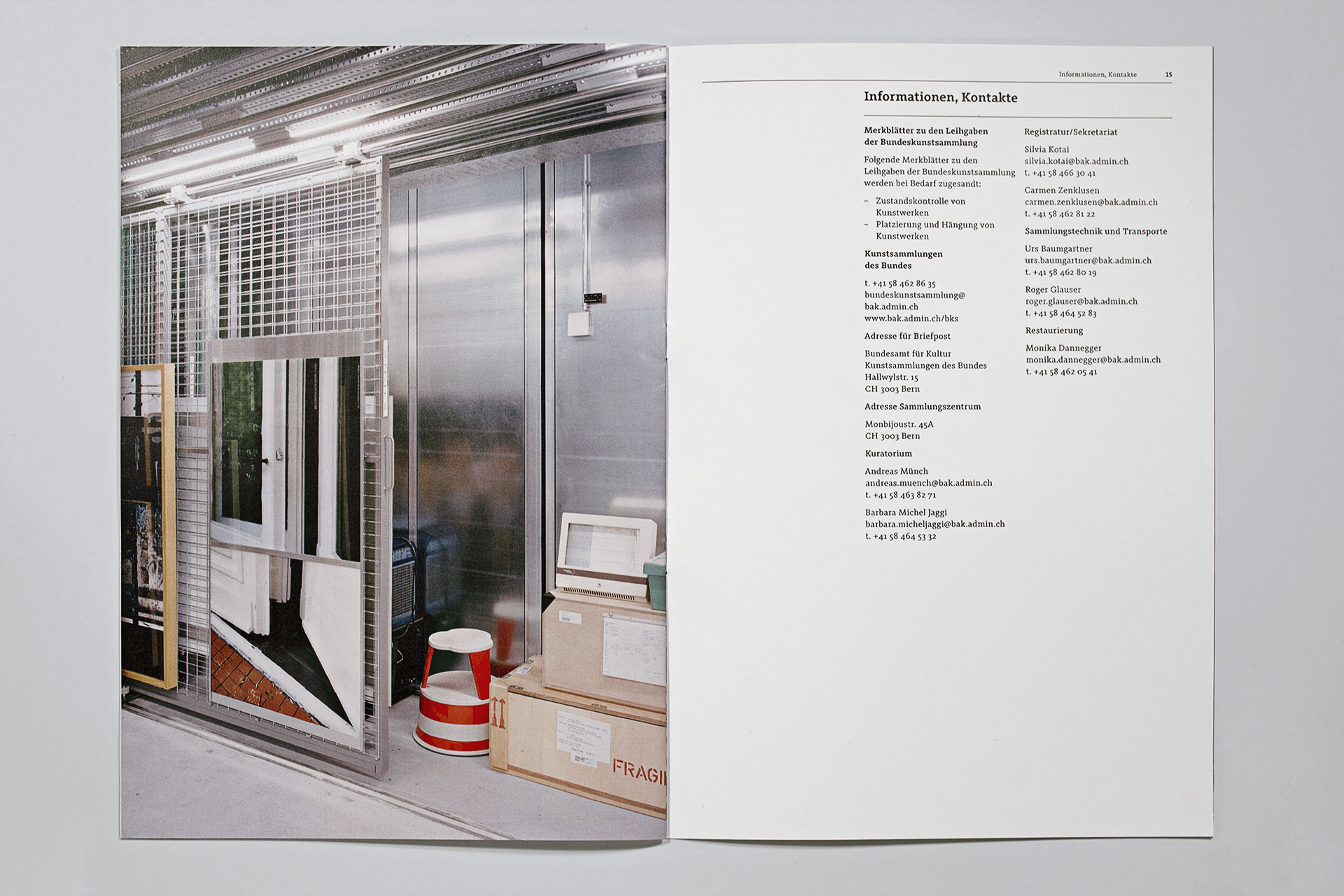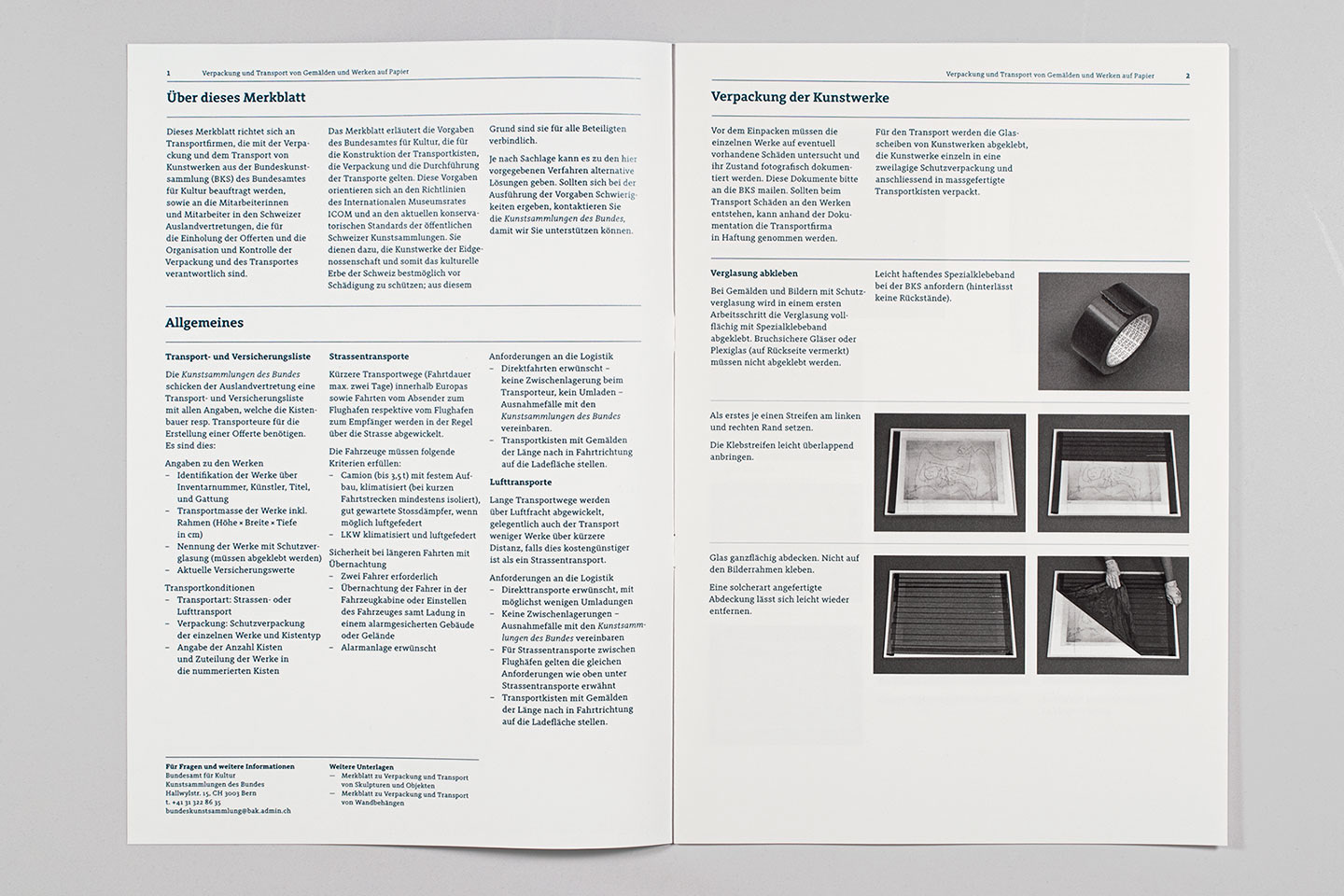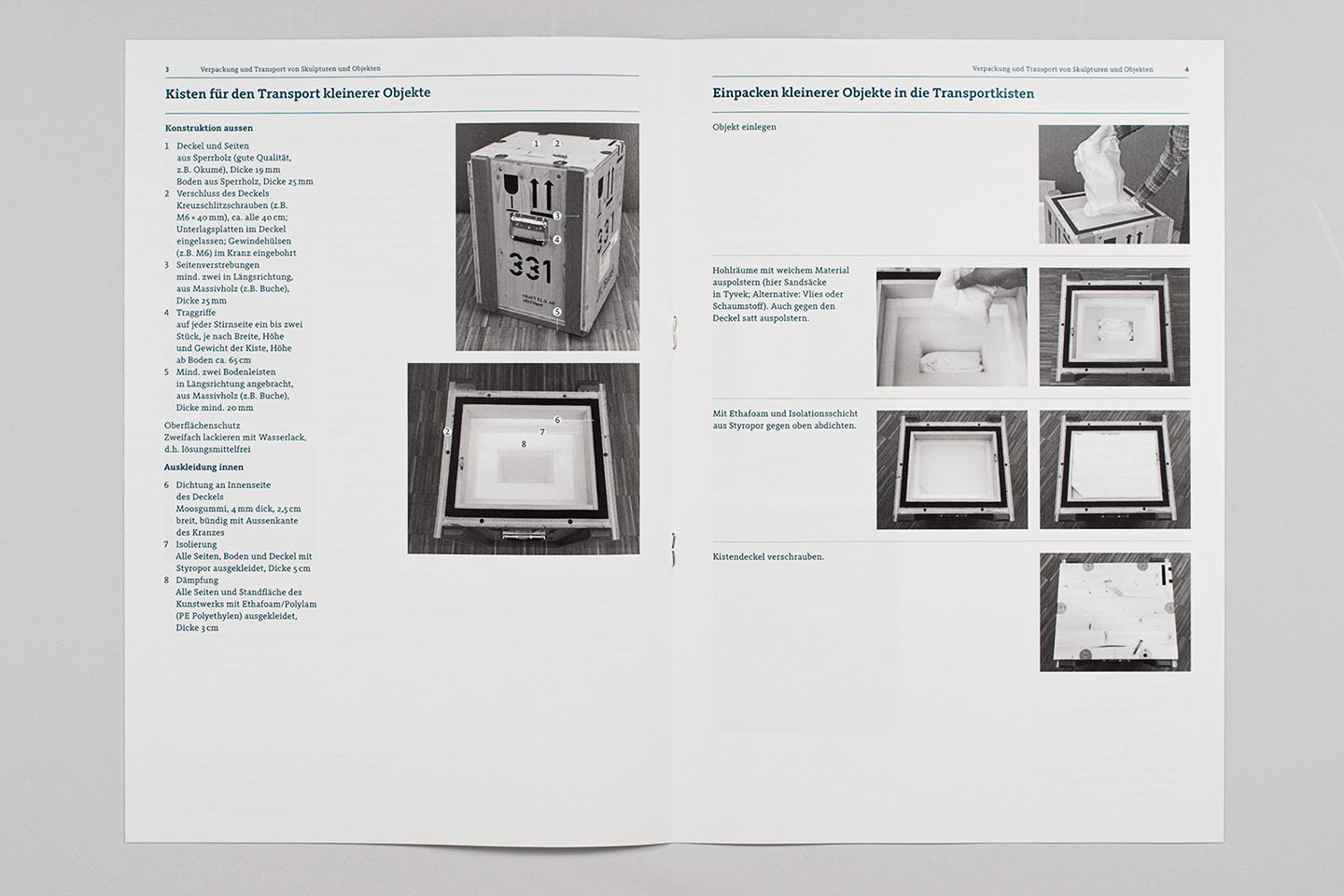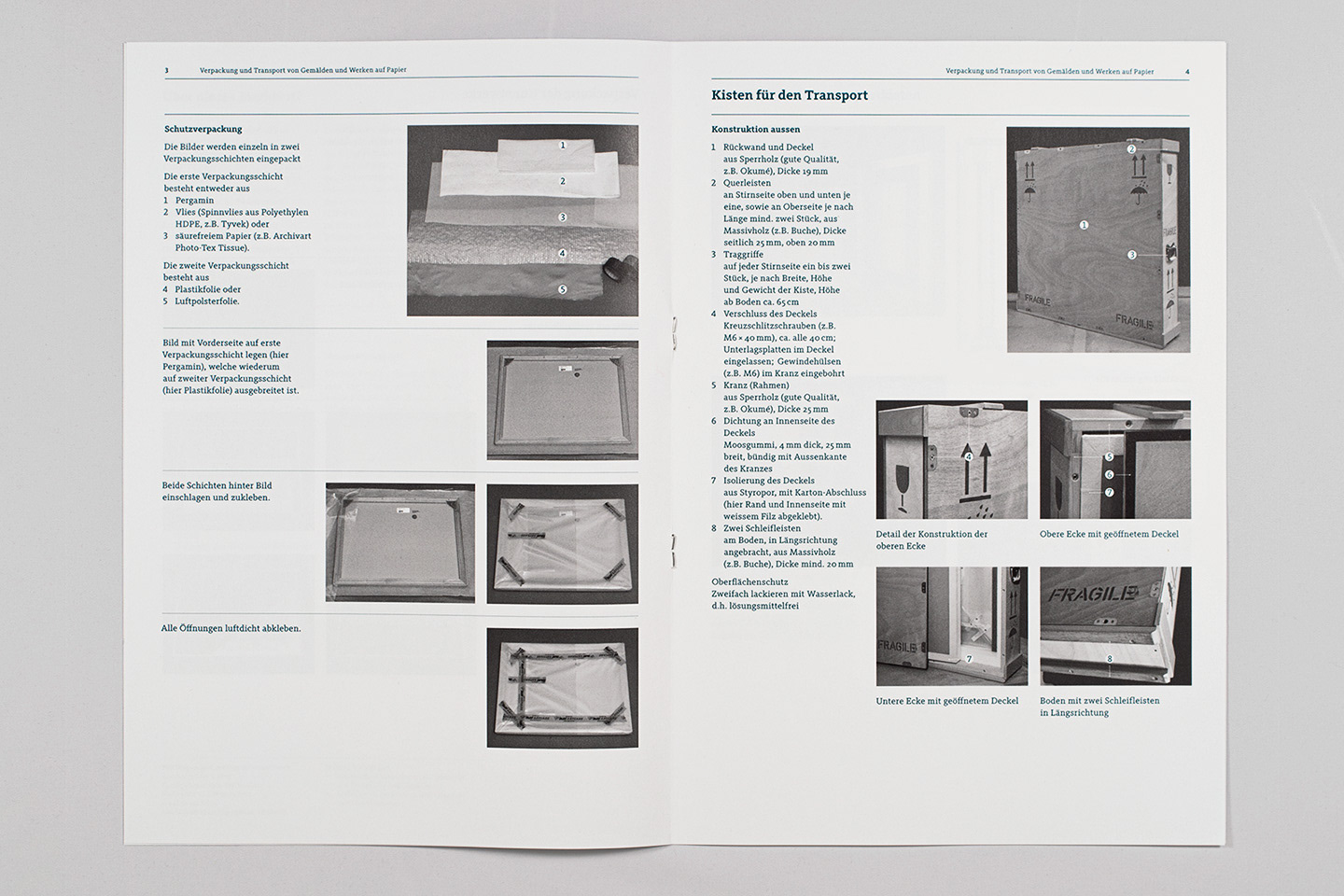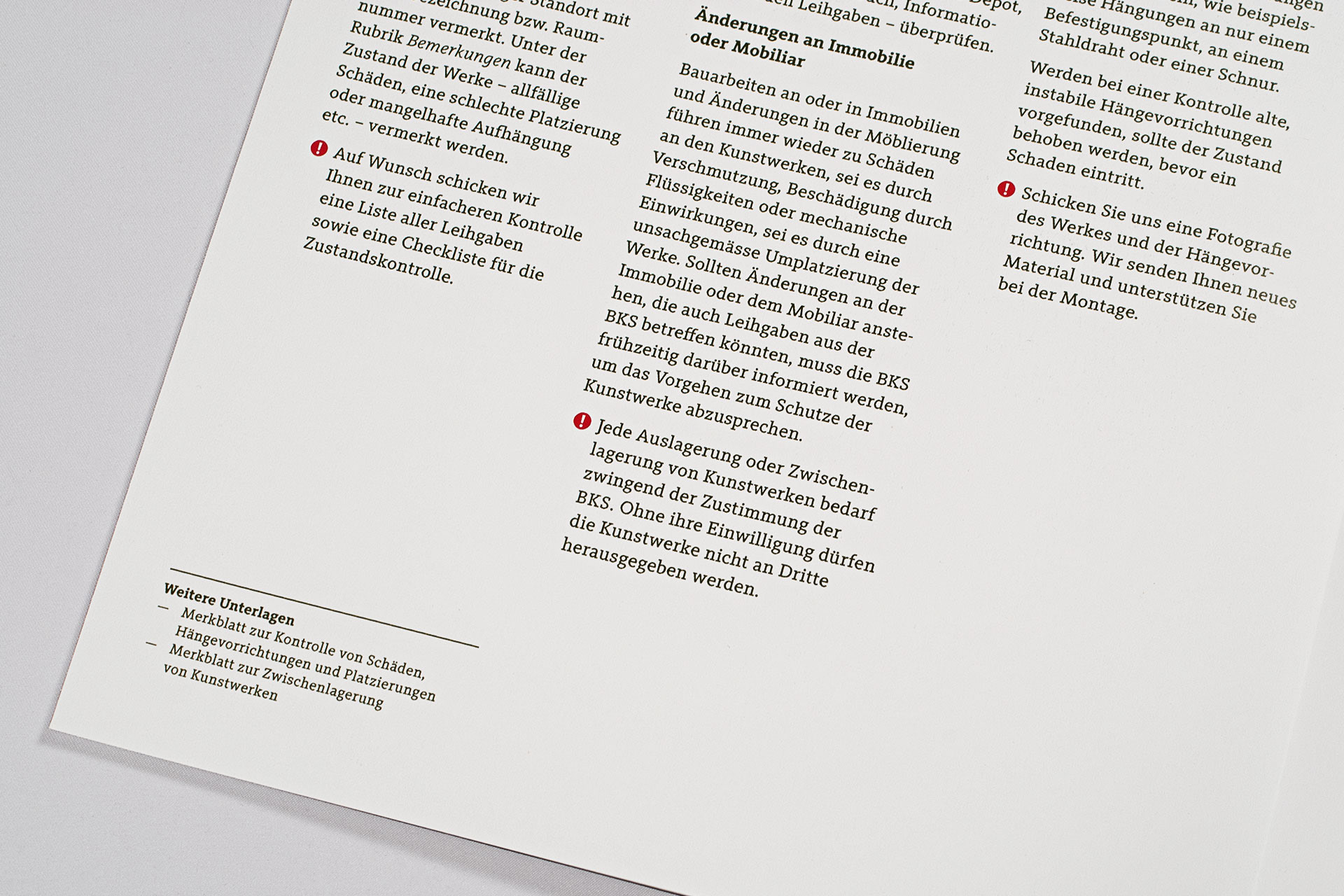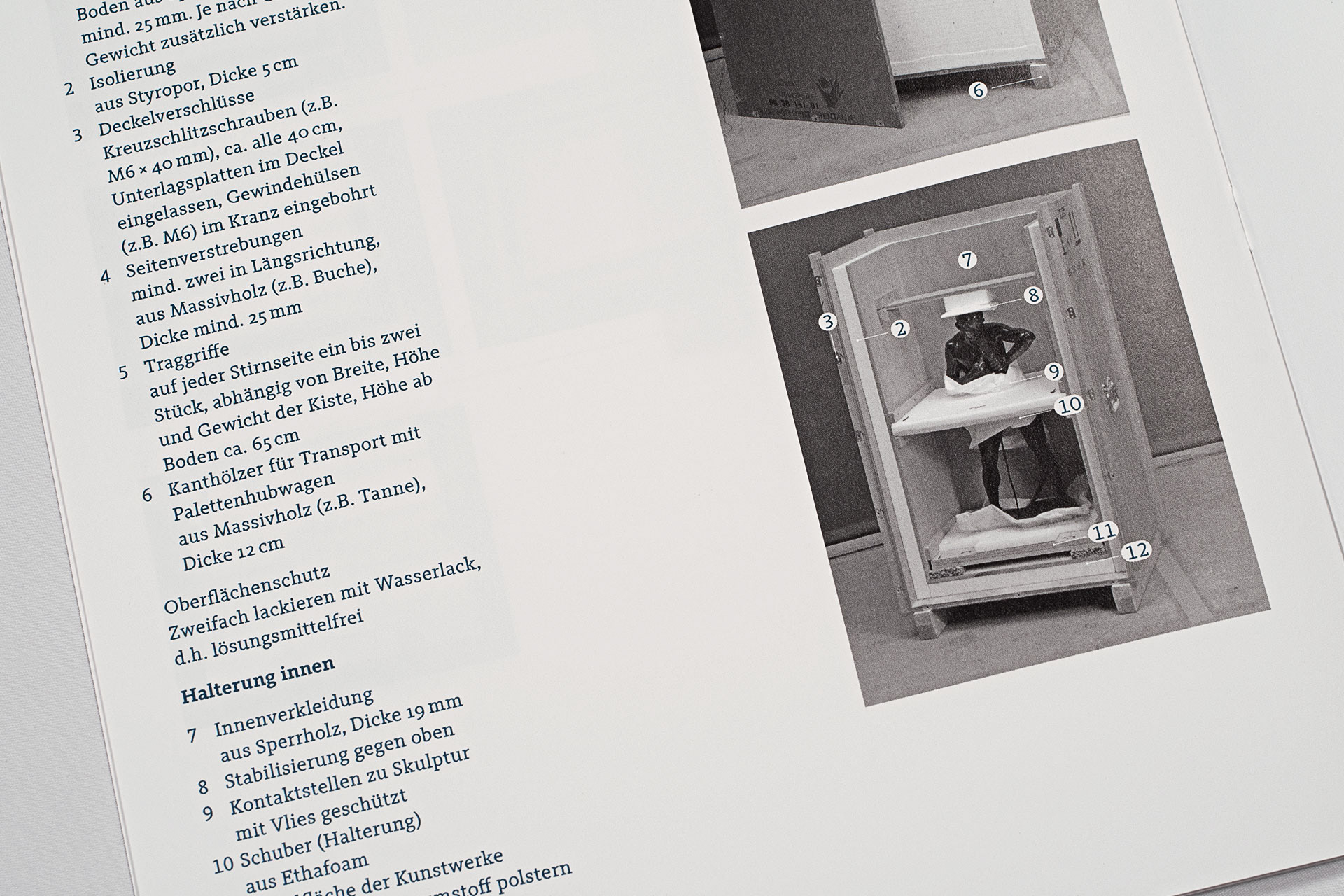 Scope of work:
Information architecture, editorial concept & design
Artdirection
Credits:
Photography of the artworks in museums and government buildings: Joël Tettamanti
Other photography: Matthias Bill