Each year the annual review of the film section of the Swiss Federal Office of Culture presents the key data about its funding program for the respective year. It provides the film industry with important statistics and analyses. The publication is bilingual French and German.

The redesign consisted of improving the content structure, enhancing readability and the development of meaningful data visualisations. Thus resulted in a design that allows a user to access the content on different levels – from getting a quick overview of the most important figures to a more in-depth reading.
The publication is read from two sides – one for the French-speaking audience and one for the German-speaking. In the middle of the publication is a detailed financial statement.
To ease the distribution at film festivals the publication is kept small in size (A5).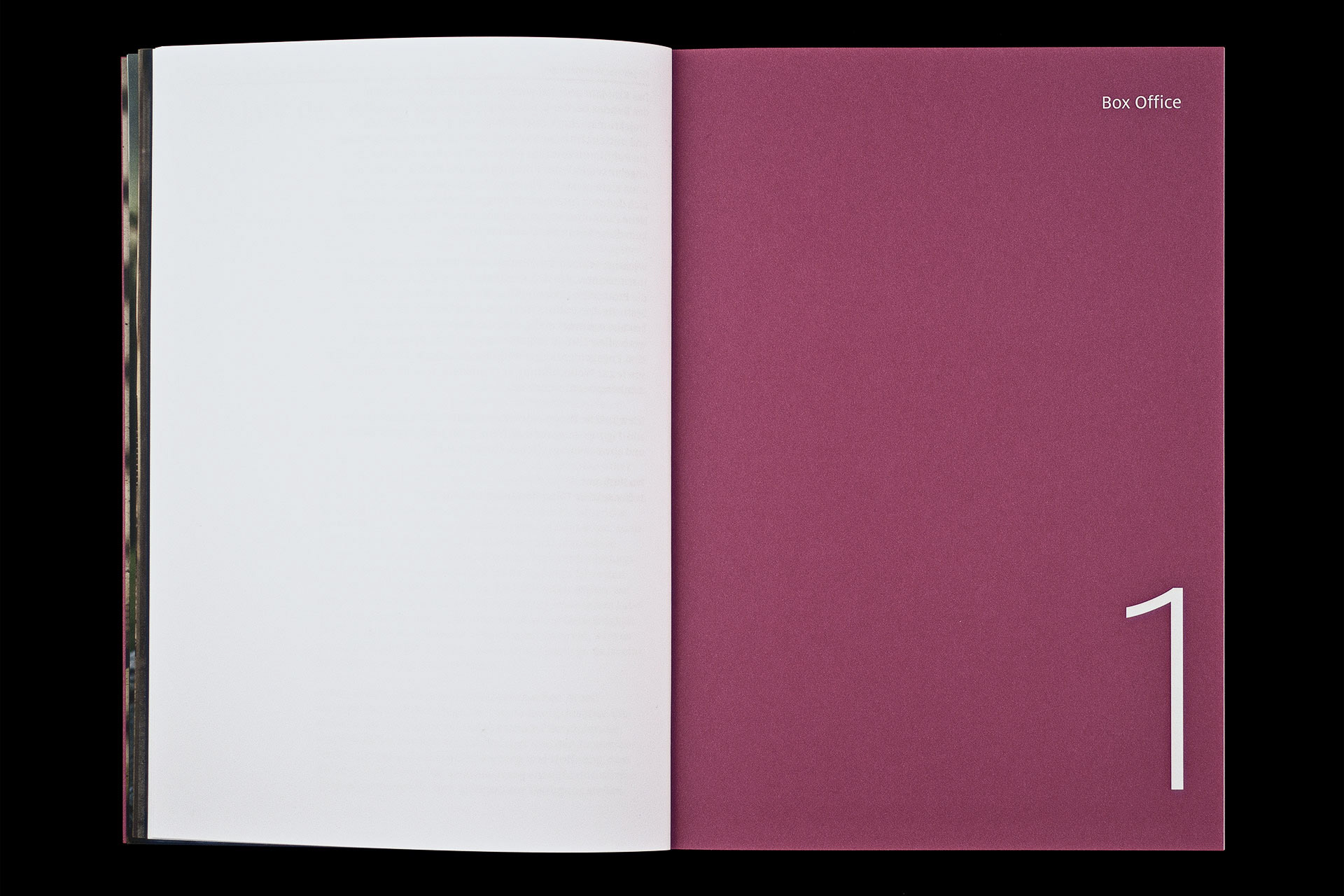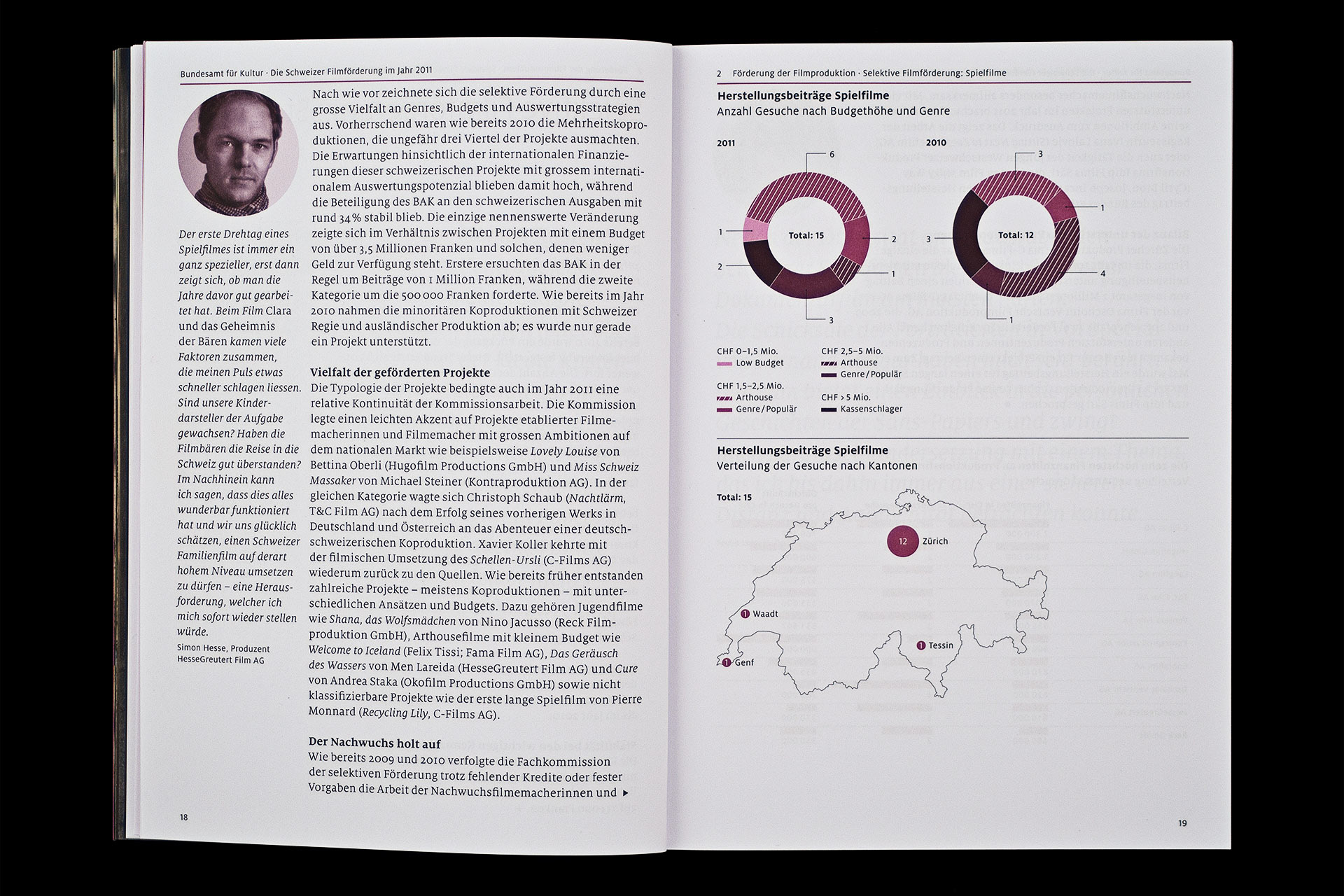 Client
Swiss Federal Office of Culture, film funding
Scope of work
Structuring of information
Editorial design
Data visualisation