Initiated by the four partners Impact Hub Zurich, Engagement Migros, EWZ and Digital Switzerland
Kraftwerk
is a unique space with the aim to fuel innovation and collaboration. Located in a former power station in the heart of Zurich it aims to enable new partnerships between established companies and start-ups.
In collaboration with Co-Lab/Impact Hub Zurich co-founder Grafik the task was to conceived the overall visual identity.
From the outset we aimed to develop a visual identity that reflects
Kraftwerk's
purpose of bringing people and companies from different backgrounds together as much as the multi functionality of the space.
To achieve this we opted for a system. Central to its concept is a logotype con­tained in a flexible stripe. This stripe can take on different dimensions and engage in different relation­ships with the content, as appropriate  to the intended message of a single pieces of communication. Thereby it can meddle into the content, connect, bridge between different pieces of content or be a discrete understatement.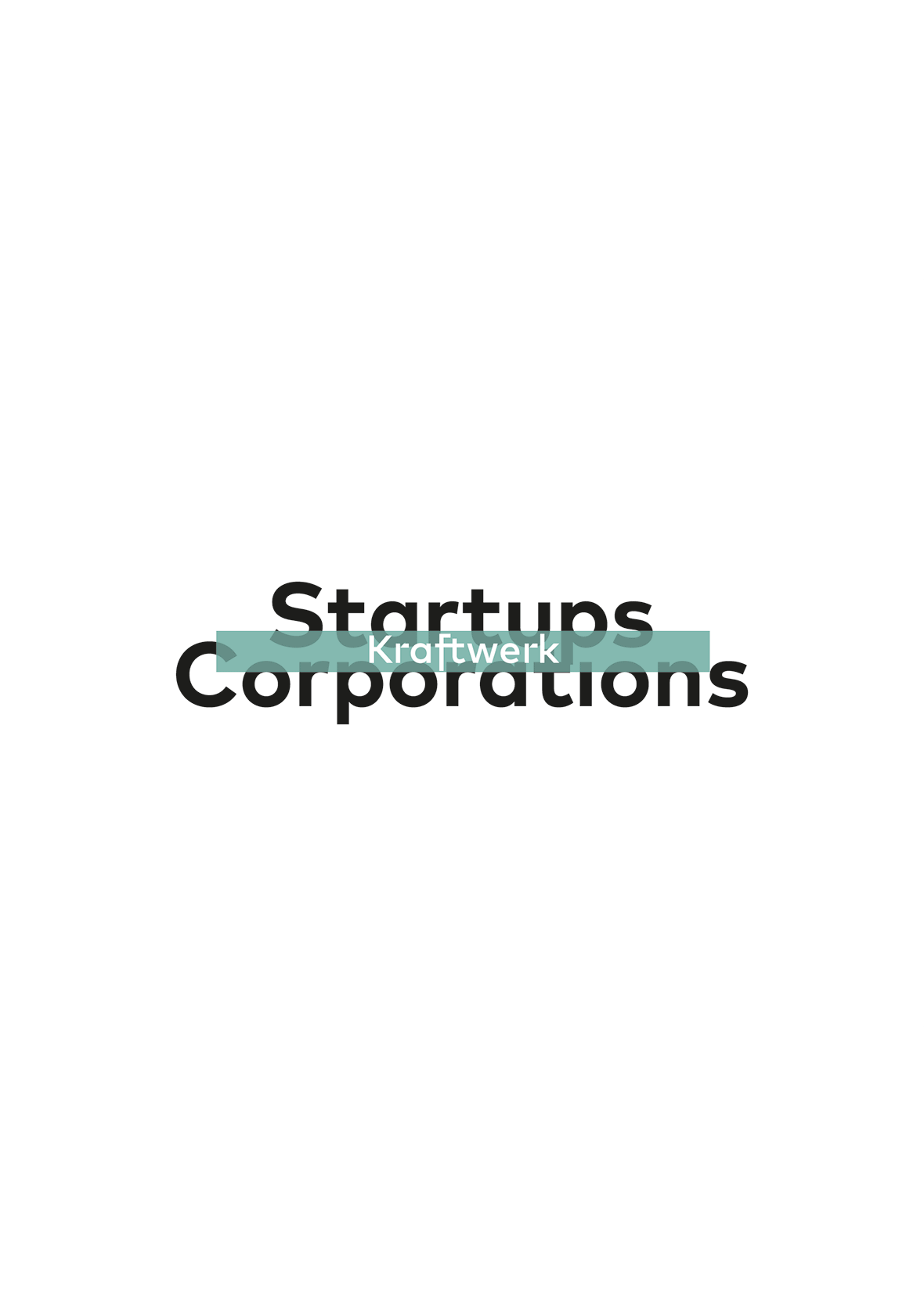 Logotype
The logotype references the history of the building: A former power station, now listed building from the early twentieth century and an icon of early modernist industrial architecture with art deco elements. Some of the logotype's characters take inspiration from alternative characters of historic versions of typefaces such as Futura or early typographic experiments from the Bauhaus. The letter "f" is inspired by an old lettering that once was placed on the roof of the building.
Client
Impact Hub Zurich
Scope of work
Concept and design visual identity
Signage
Communication design
In collaboration with Grafik 2