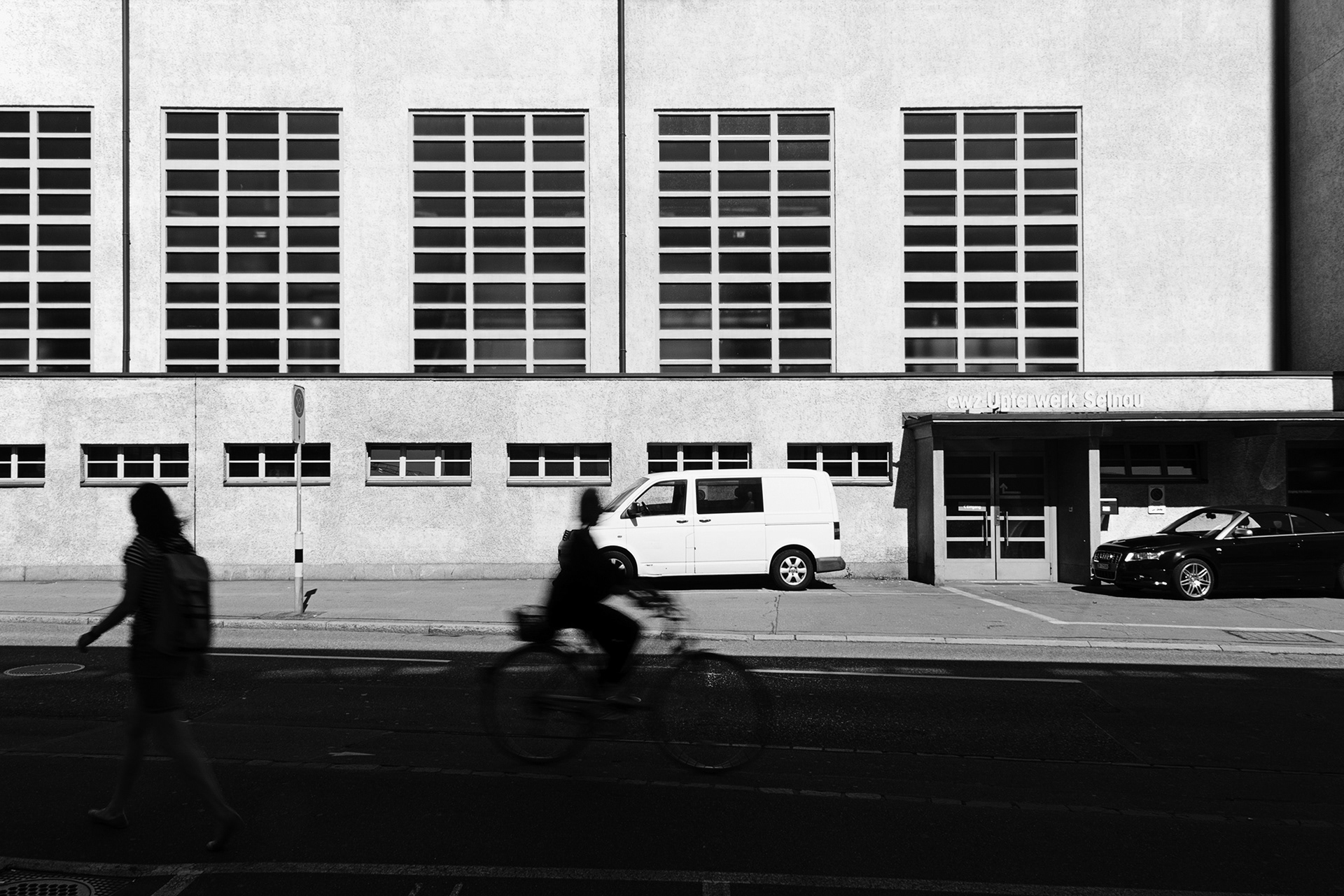 Initiated by the four partners Impact Hub Zurich, Engagement Migros, EWZ and Digital Switzerland
Kraftwerk
is a unique space fuelling innovation and collaboration. Located in a former power station in the heart of Zurich it aims to enable new partnerships between established companies and start-ups, who together aim to innovate sustainable solutions for the challenges of the digital transformation.
Together with Co-Lab/Impact Hub Zurich co-founder Grafik 2 SLT was appointed to conceive the overall brand identity.
From the outset we aimed to develop a visual identity programme that reflects
Kraftwerk's
purpose of bringing people and companies from different backgrounds together. A visual identity that expresses involvement and collaboration.
To achieve this we opted for a system and against a conventional logotype. Central to its concept is a logotype con­tained in a flexible stripe. This stripe can take on different dimensions and engage in different relation­ships with the content, as appropriate  to the intended message of a single pieces of communication. Thereby it can meddle into the content, connect, or bridge between different pieces of content. Thus making the integration of heterogeneous visual content from different sources a central aspect of the brand identity.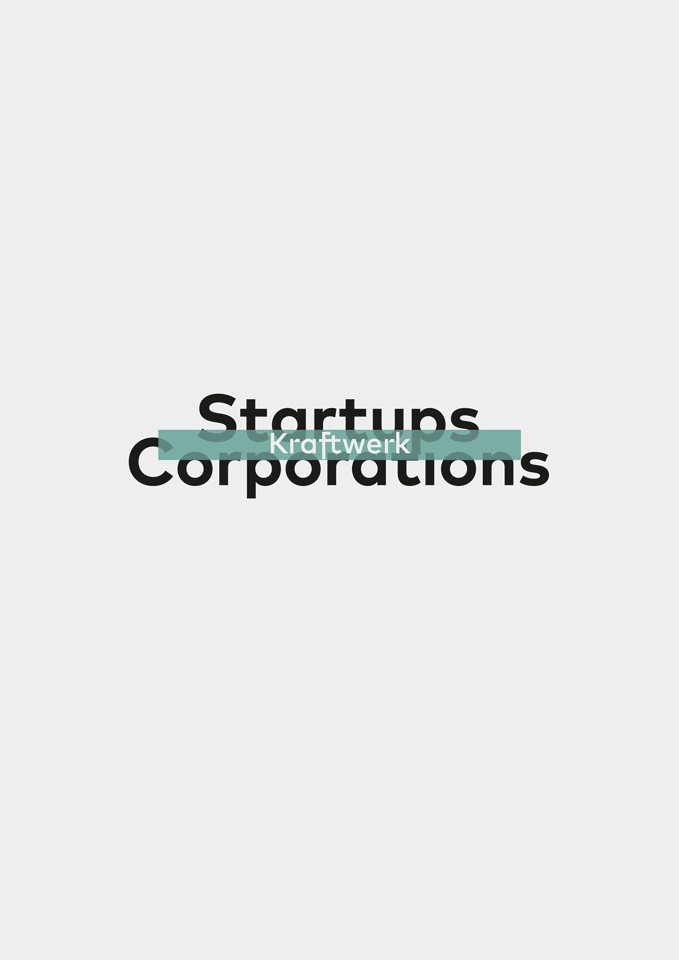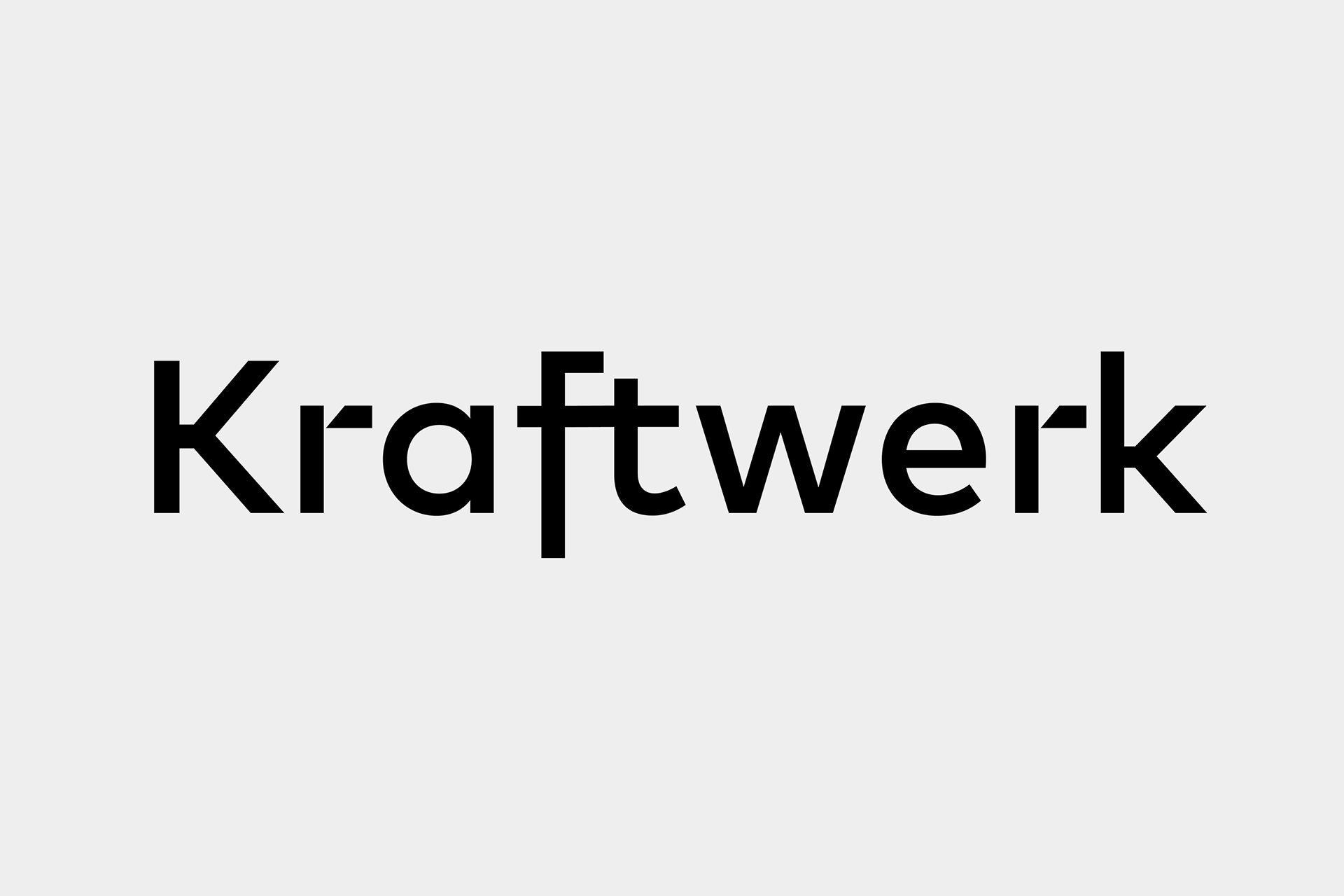 Logotype

The logotype is based on the typeface FF Mark, a contemporary typeface inspired by early twentieth century geometric sans serif typefaces. Thus referencing the history of the building; a former power station, now listed building from the early twentieth century and an icon of early modernist industrial architecture. To add conciseness some of the characters where redrawn. This by taking inspiration from alternative characters of historic versions of typefaces such as Futura or early typographic experiments from the Bauhaus.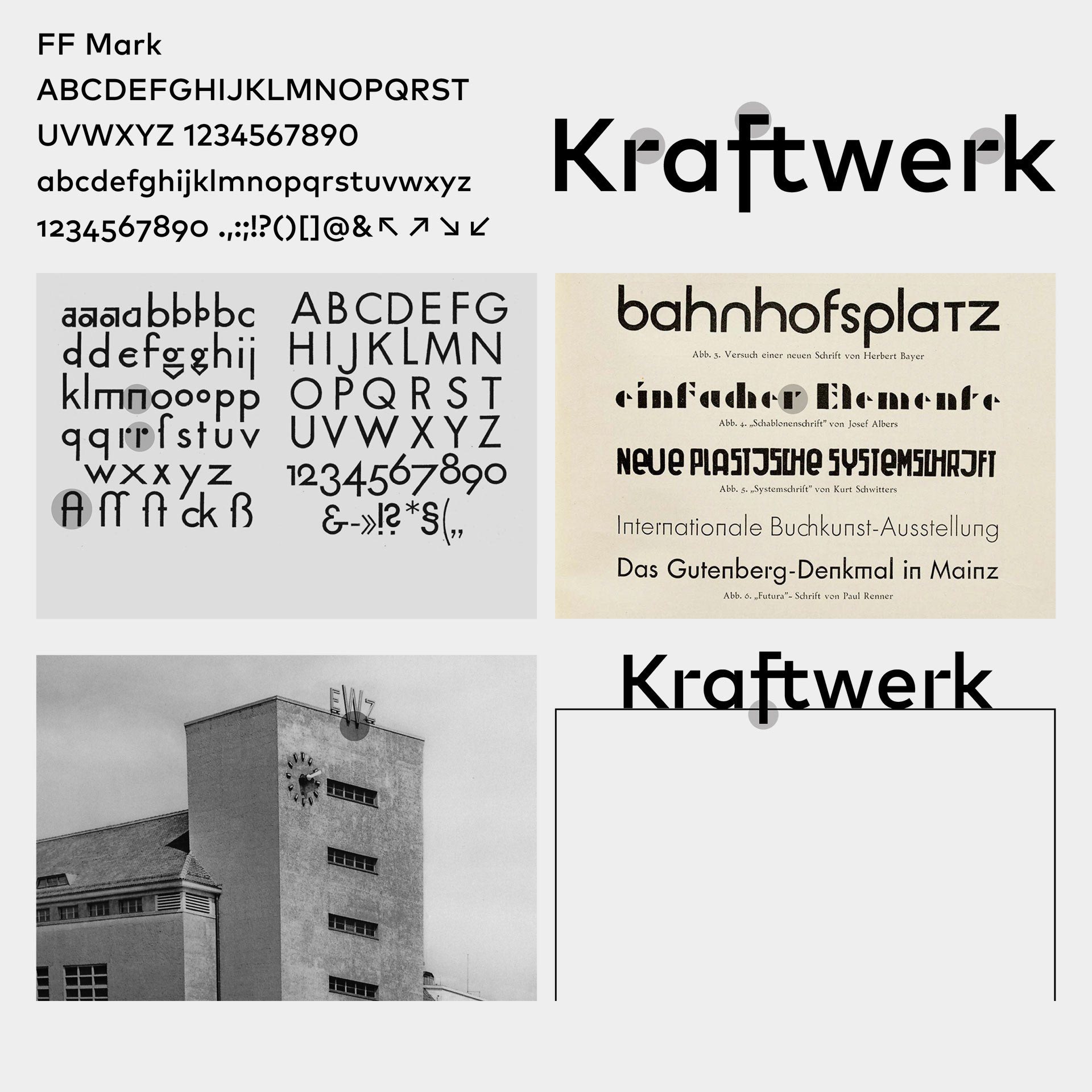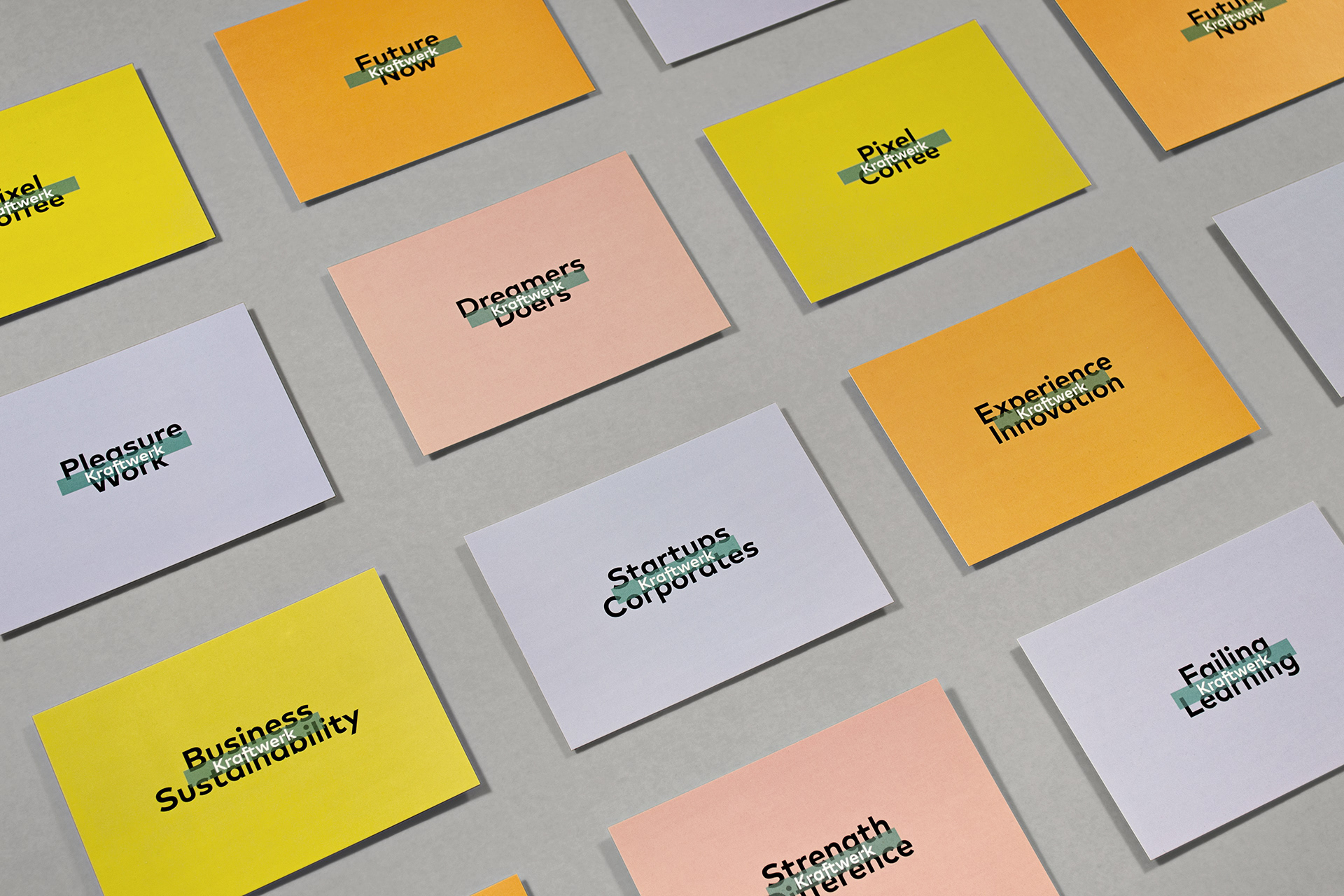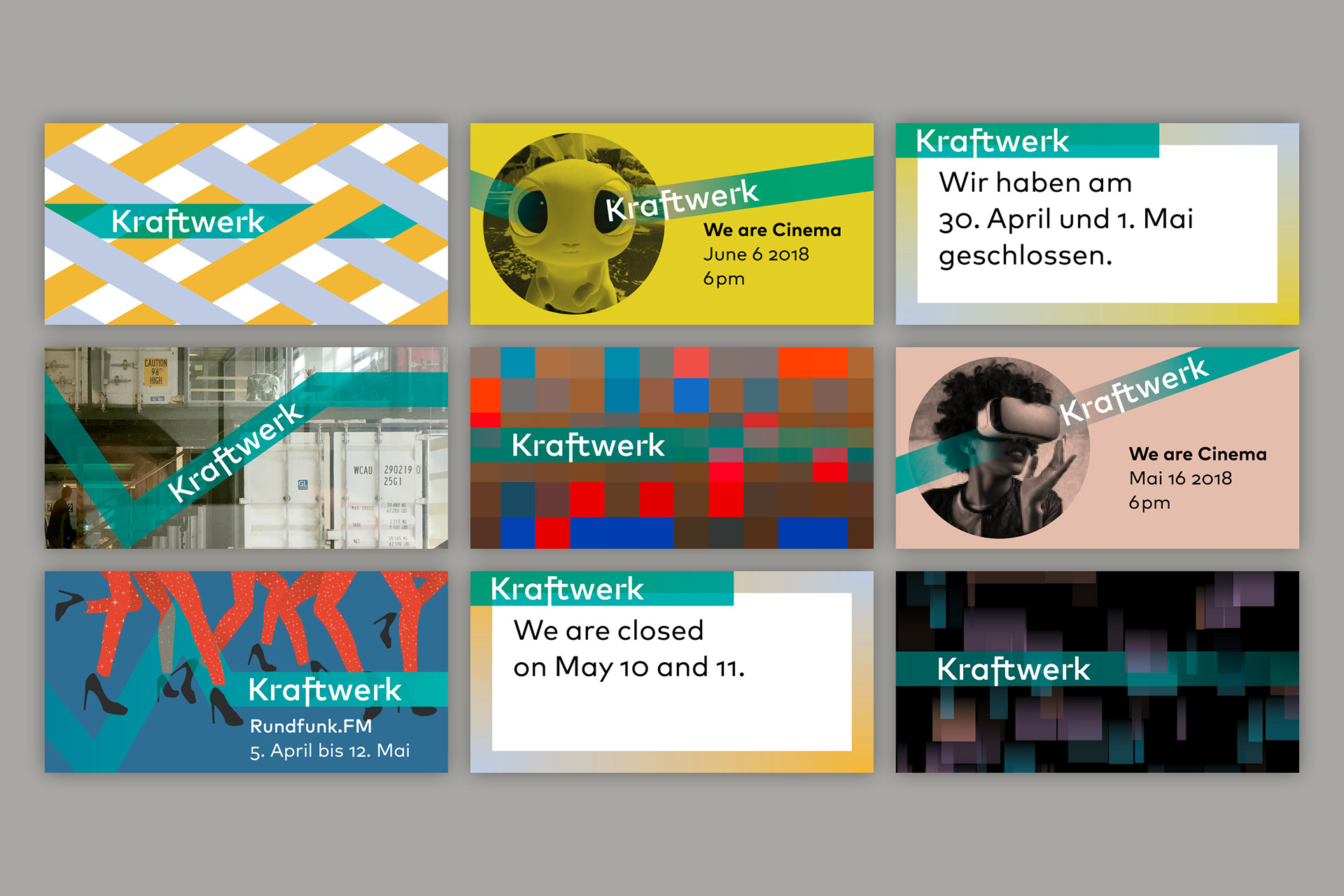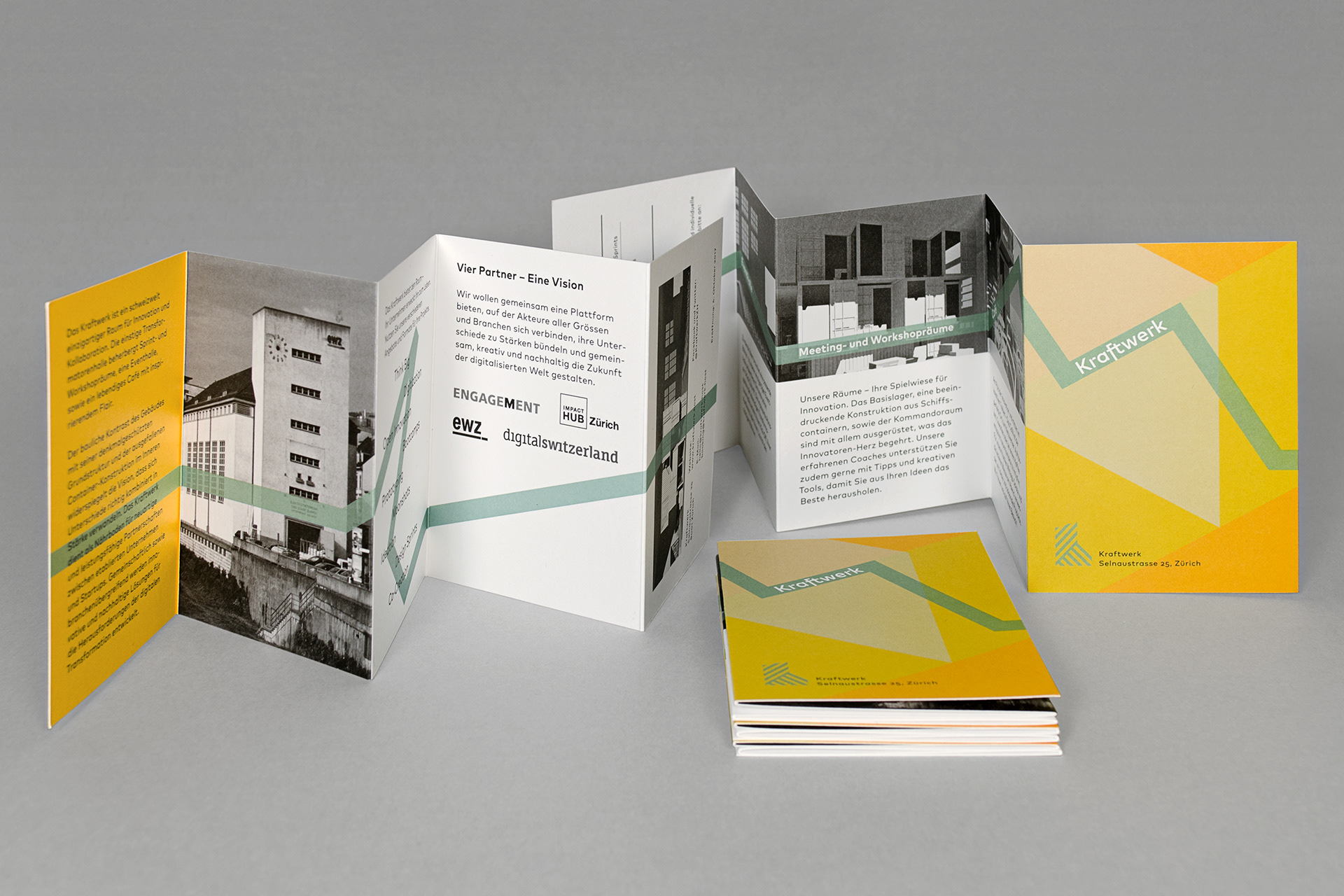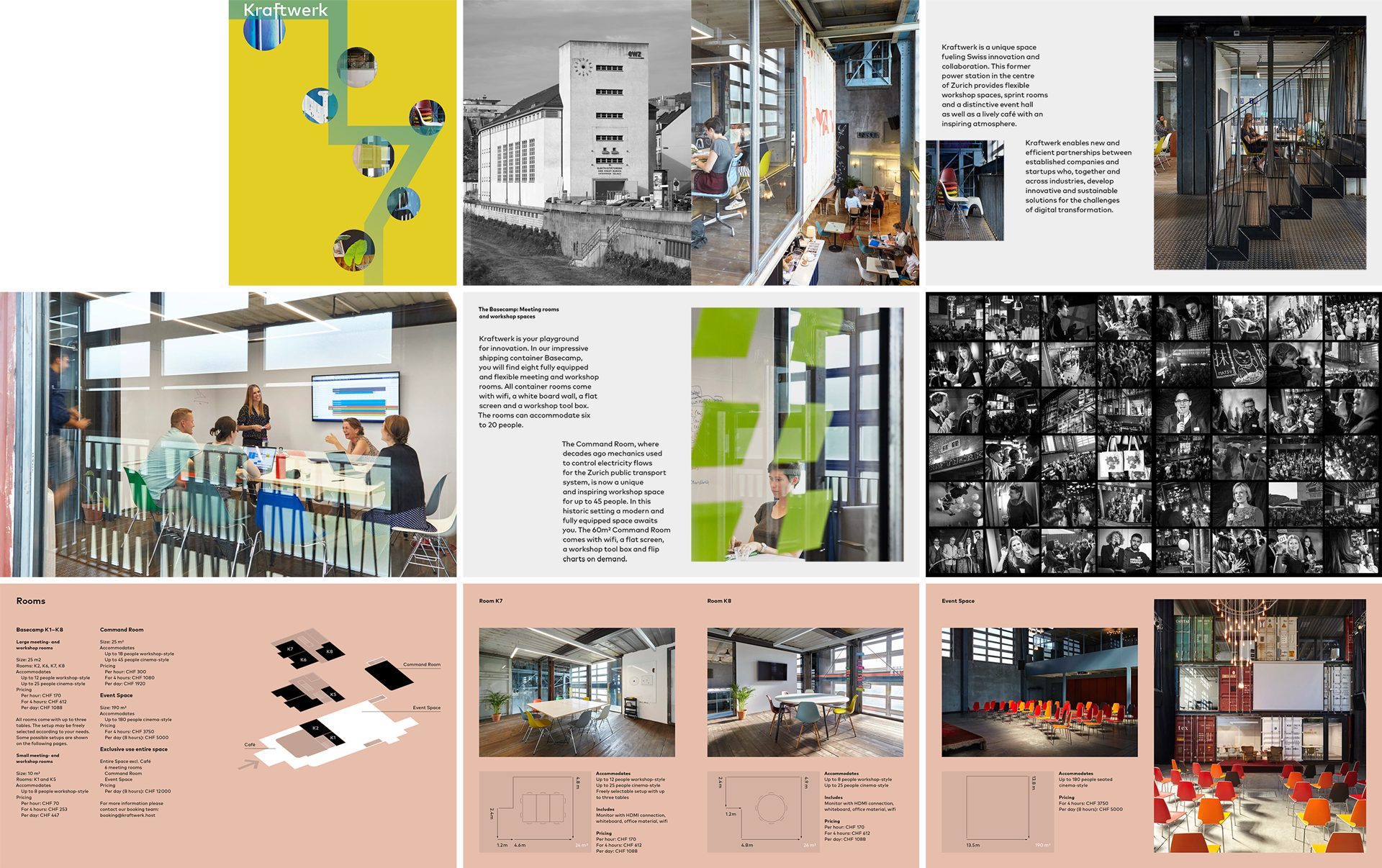 Living up to your band promise – seek connections and tell stories
A brand expresses itself not only by it's design or by what it tells but through its actions. One example where the idea of creating and leveraging value through collaboration finds itself in the manufacturing of Kraftwerk's tote bag. The start-up Social Fabric was put in charge of its's manufacturing. Thereafter Social Fabric handed over the production to their Indian Partner Freeset. Freeset engages women from West Bengal (India) in the production of sustainable textiles under fair conditions. Thus to provide them with an alternative option to prostitution. The manufacturing process was later documented and published in a
blog post
and communicated via Social Media.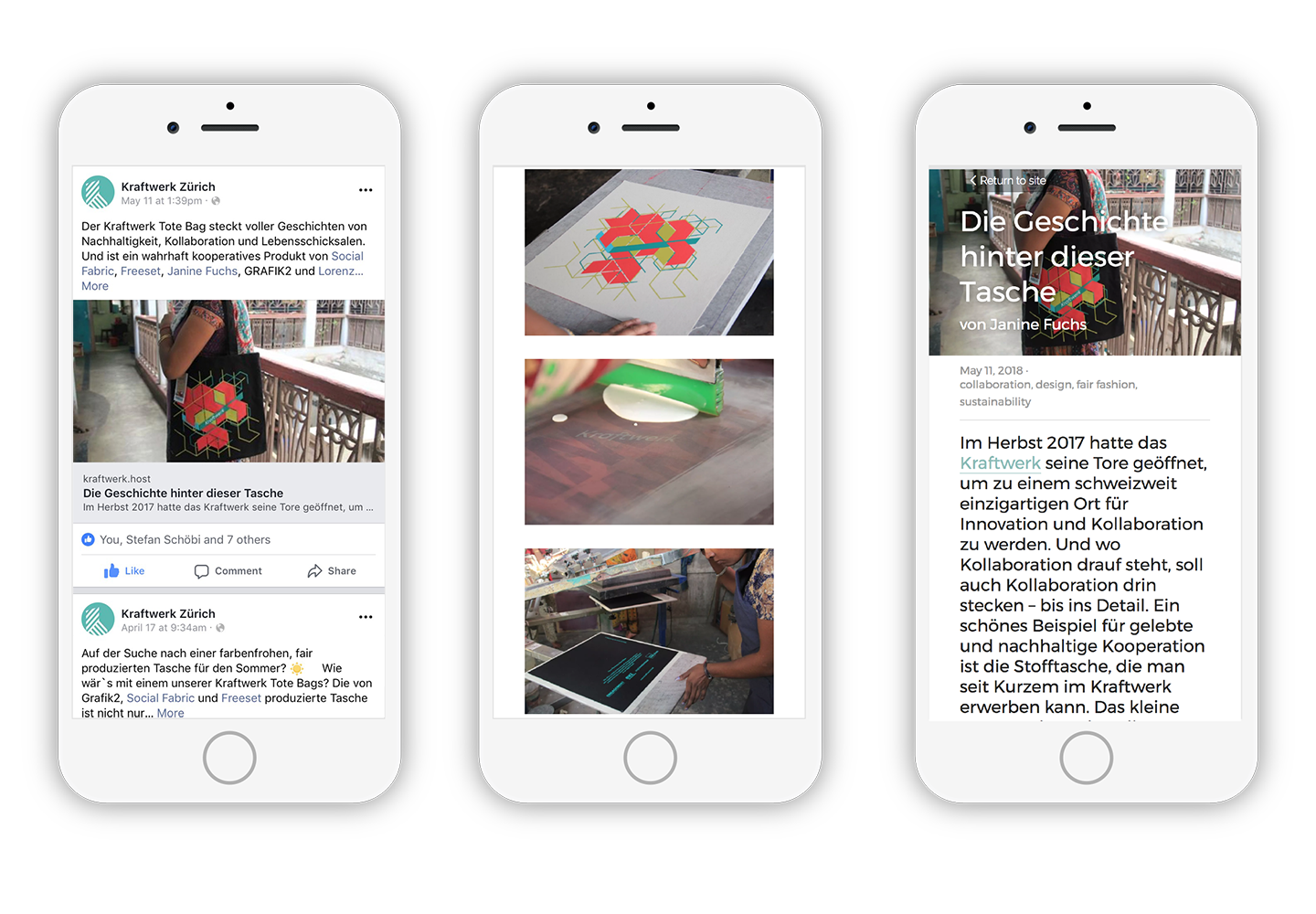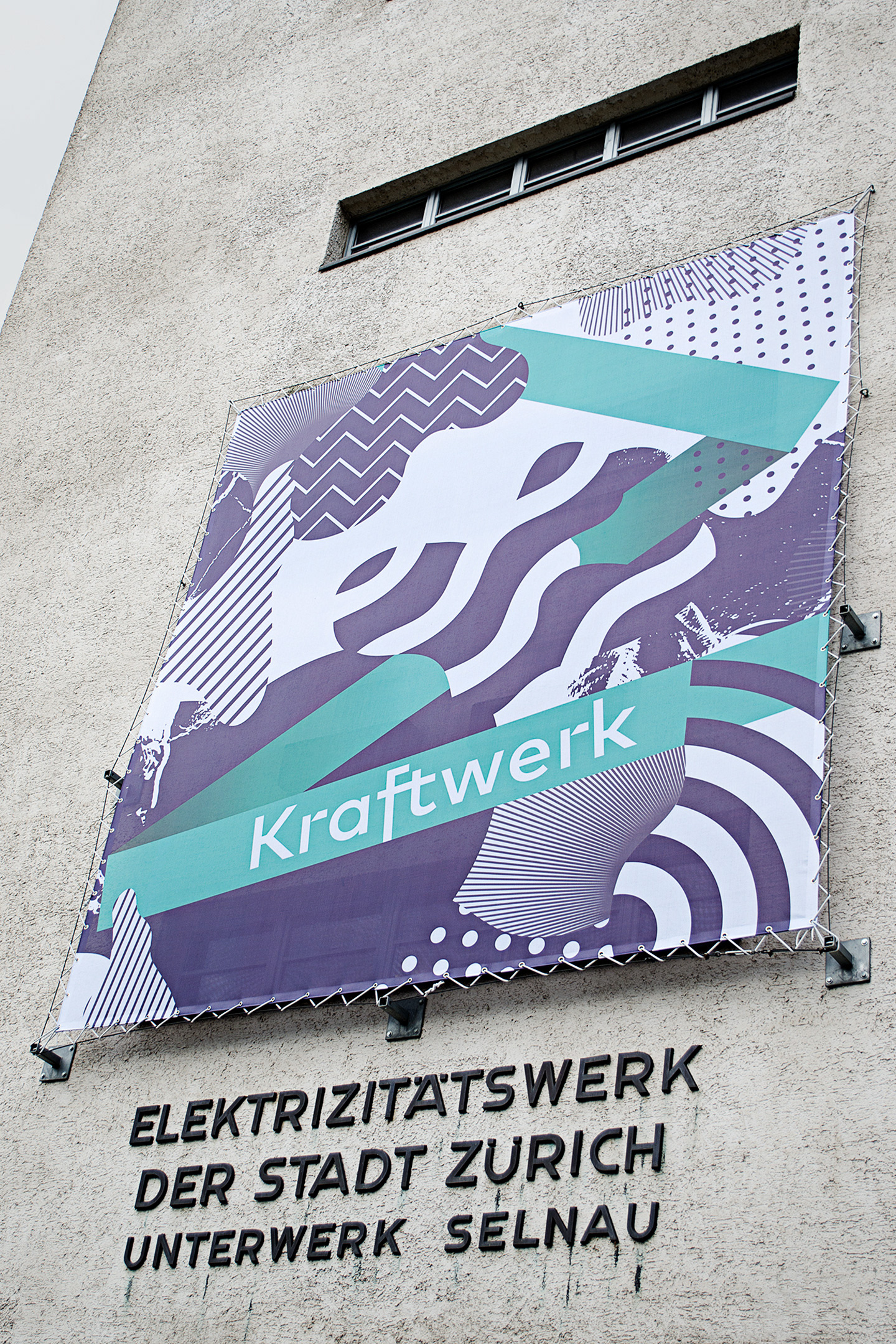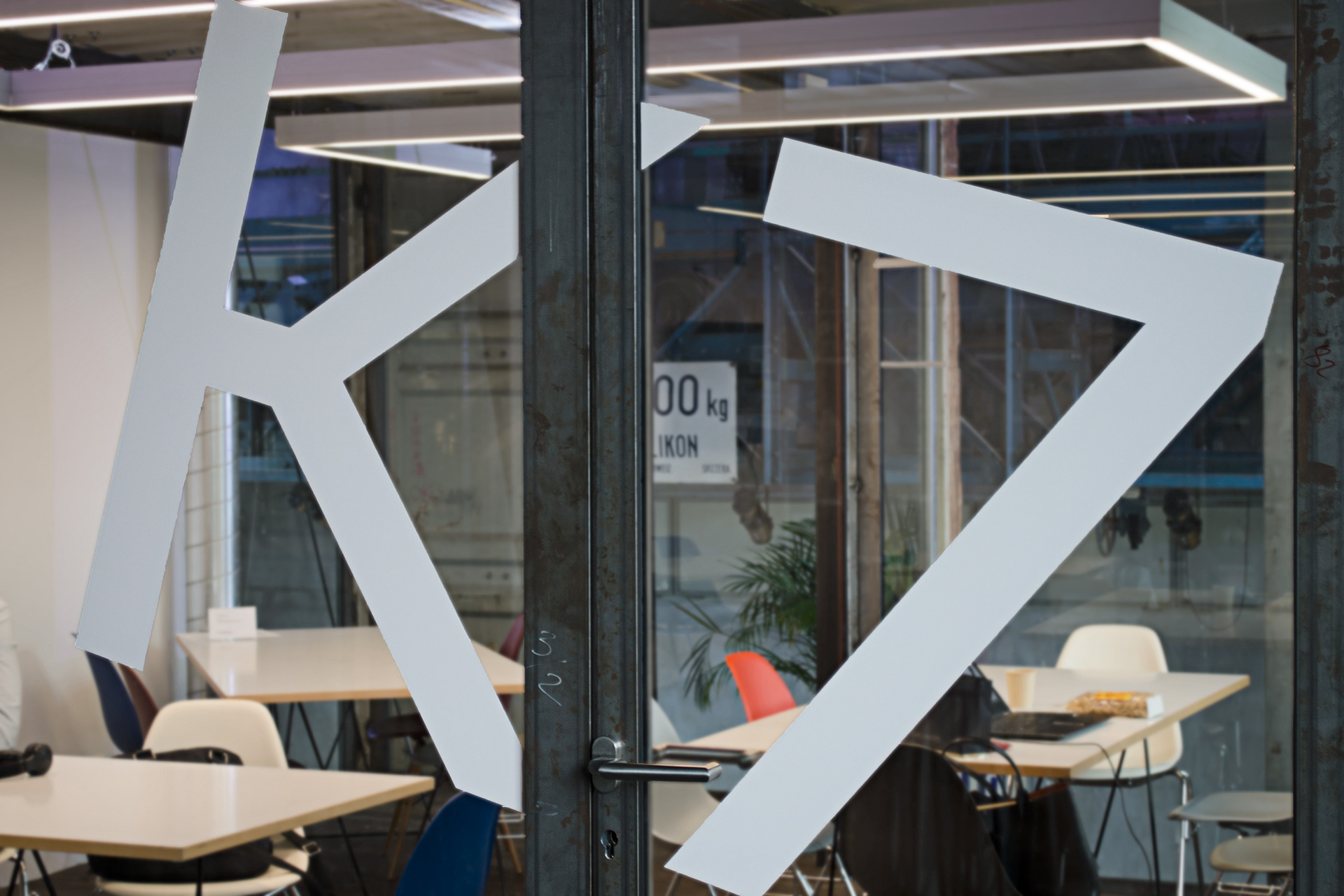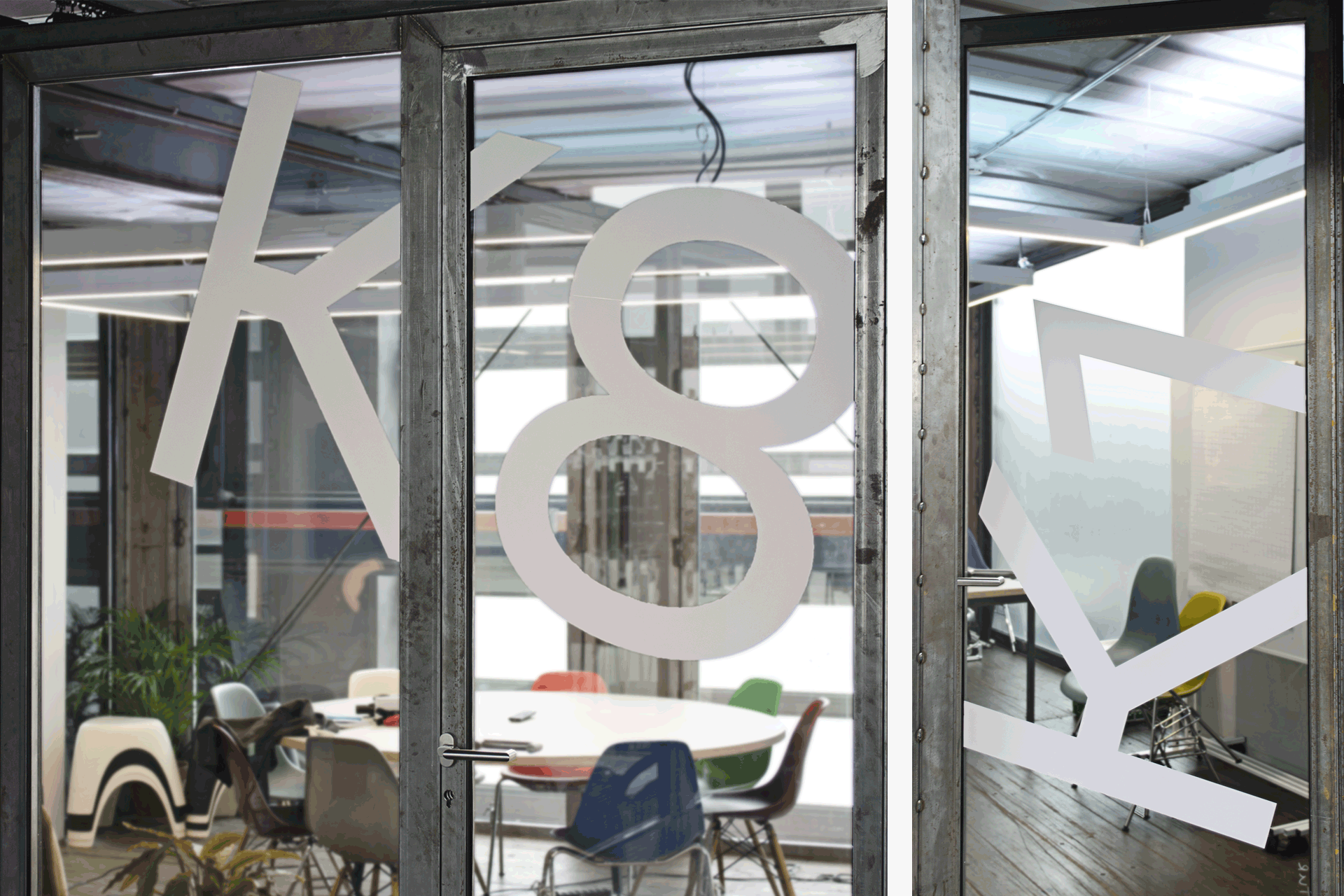 Scope of work:
Identity concept & creation
Art direction

Project partners:
Grafik 2