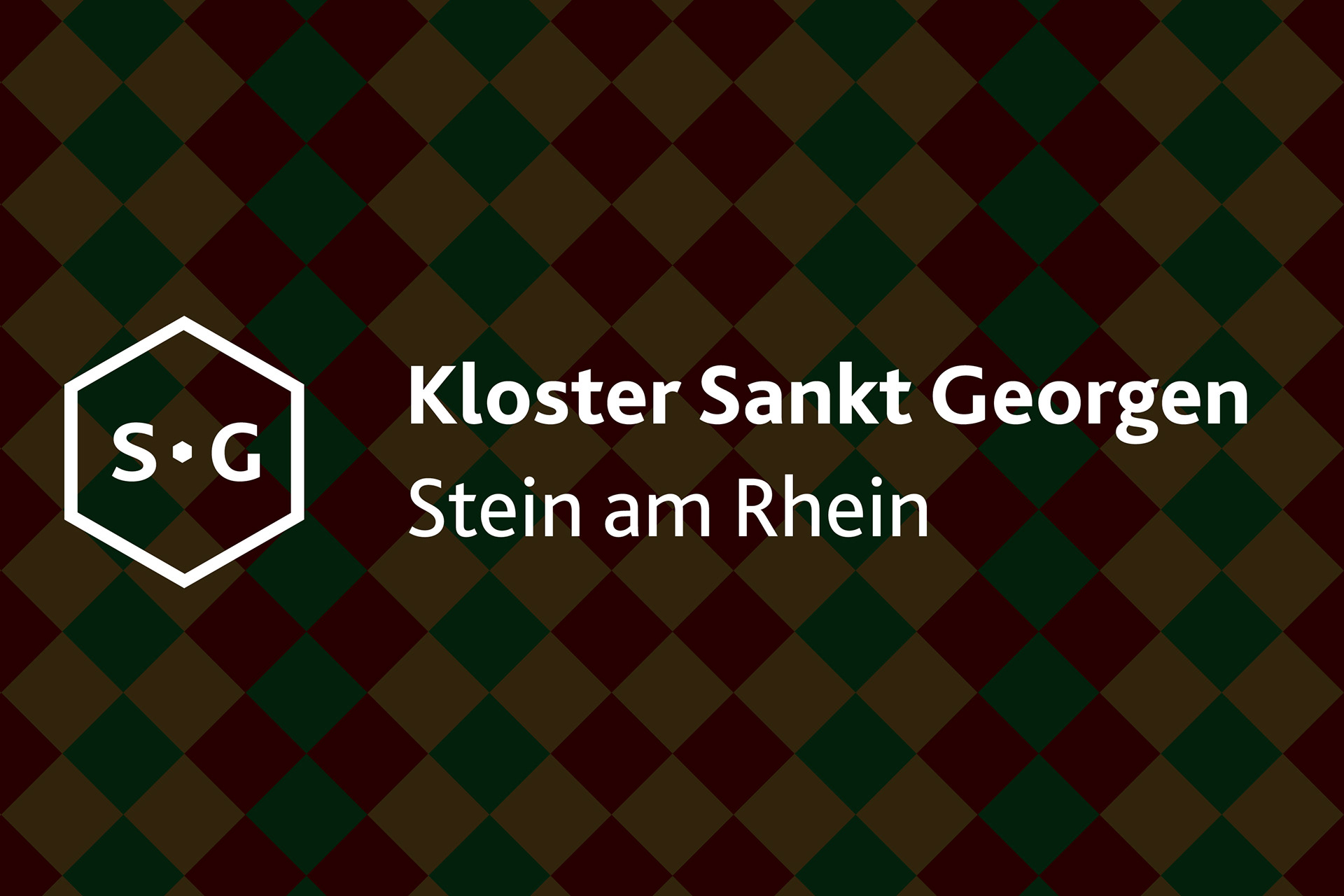 Saint George's Abbey is a heritage site located in Stein am Rhein, Switzerland at the confluence of the Lake Constance and the river Rhine. The former Benedictine abbey is excellently preserved and features outstanding cultural treasures.
Although the site is an abbey in its architecture it was only used as such until its dissolution during the Reformation. Since then it experienced a multitude of usages, and during its 1000-year history the abbey has become a place of many stories. To name a few it was used as a sick bed for the wounded of the Bourbaki army, served as the residence of the Bailiff of the canton Zurich or was used for silk harvesting.
With the appointment of a new head of museum the site is undergoing a transformation to become an attractive visitor destination. SLT was given the task to develop the overall visual identity together with the graphic- and information design for a new
permanent visitor experience.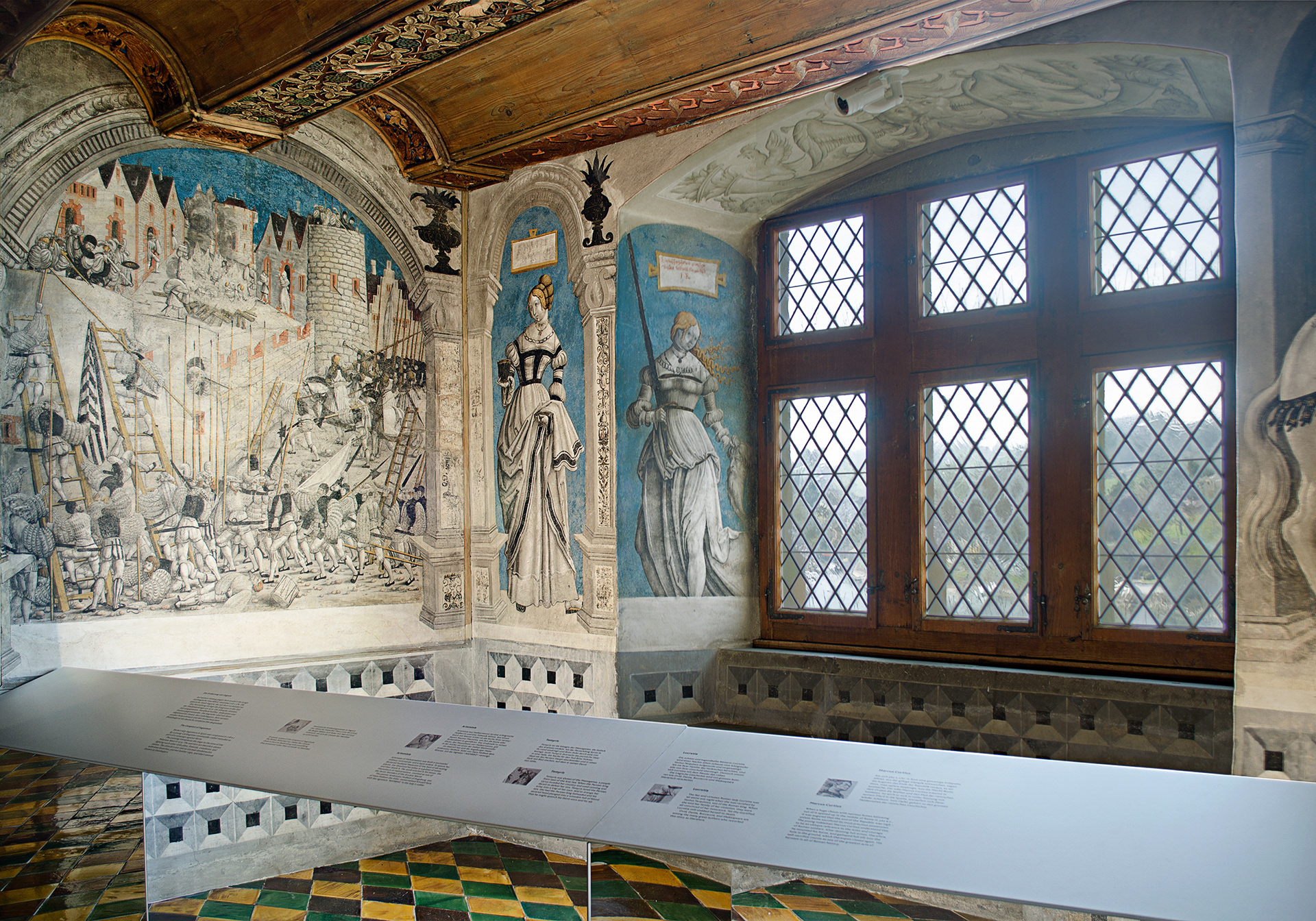 The main challenge is how to represent a place with such a distinctive architecture and at the same time conveying a more abstract idea of space as a place where over the course of time multiple stories unfolded. Since the surrounding region relies on tourism the identity has to be multilingual.
The identity concept is based on two elements: A signet and a word mark (the address of the place). These two elements can be put into different relations to each other. This affords the flexibility to respond to different design tasks – whether a piece of design has to communicate the place as such or a specific event.
The outline of the signet is the outline of a isometric cube. It loosely references some distinct architectural features of Sankt Georgen. At the same time an isometric cube is a generic representation of space. The letters
SG
are the initials common in different languages for
Sankt Georgen
.
At the core of the identity is a graphic tool-box and an image library. Aside of already existing images new images are commission from photographers and artists.

The main identity typeface is Bliss. Kingfisher is used as a secondary typeface. A matching bespoke pictogram typeface complements the typography.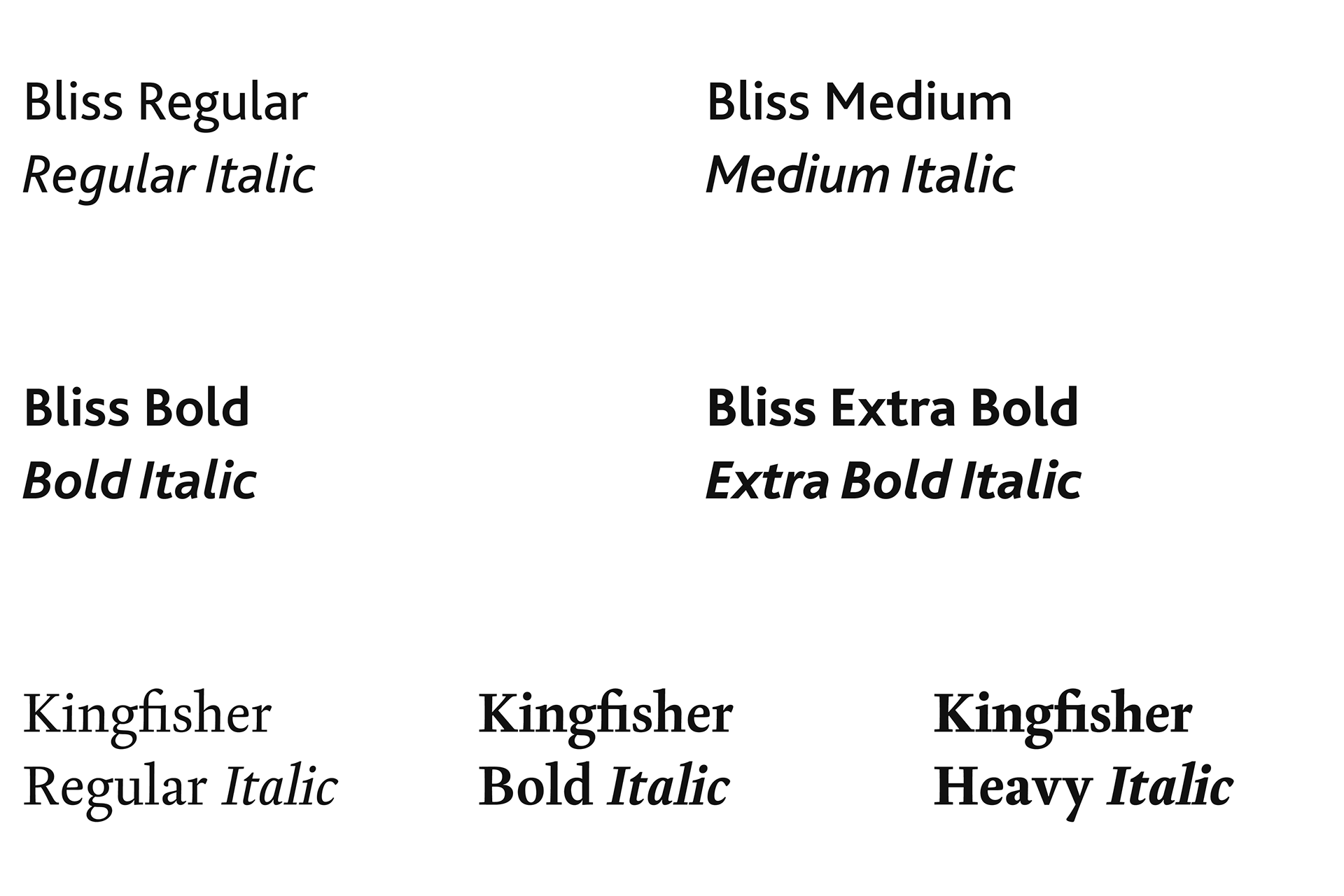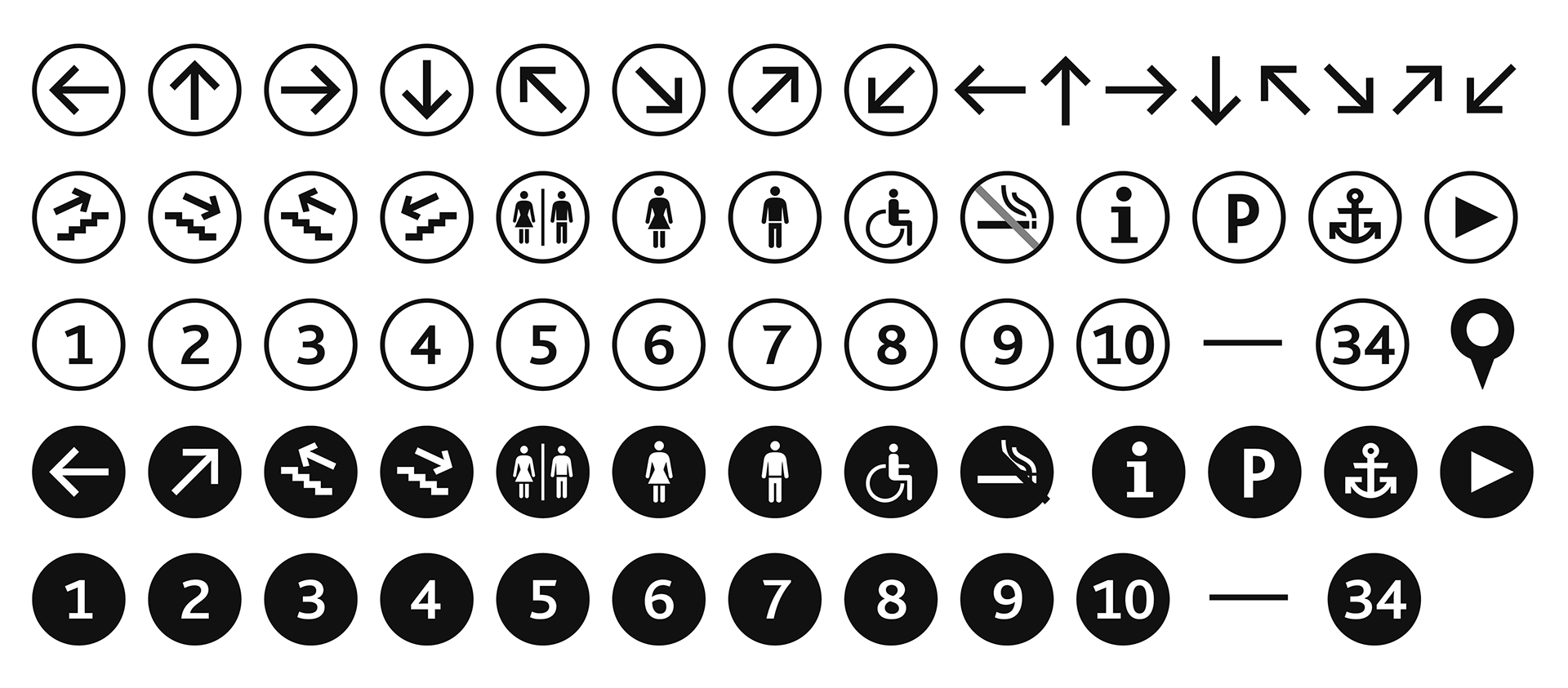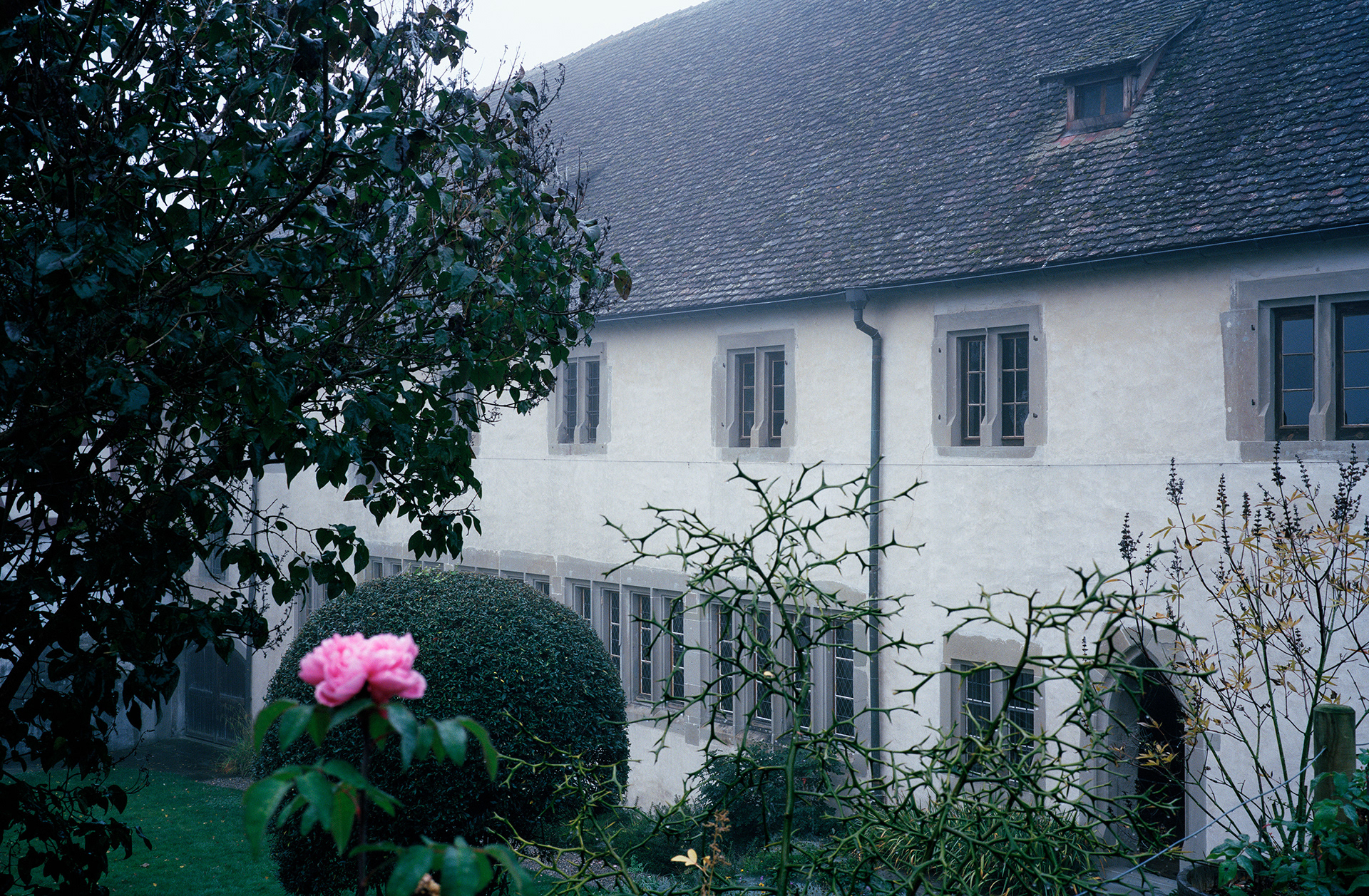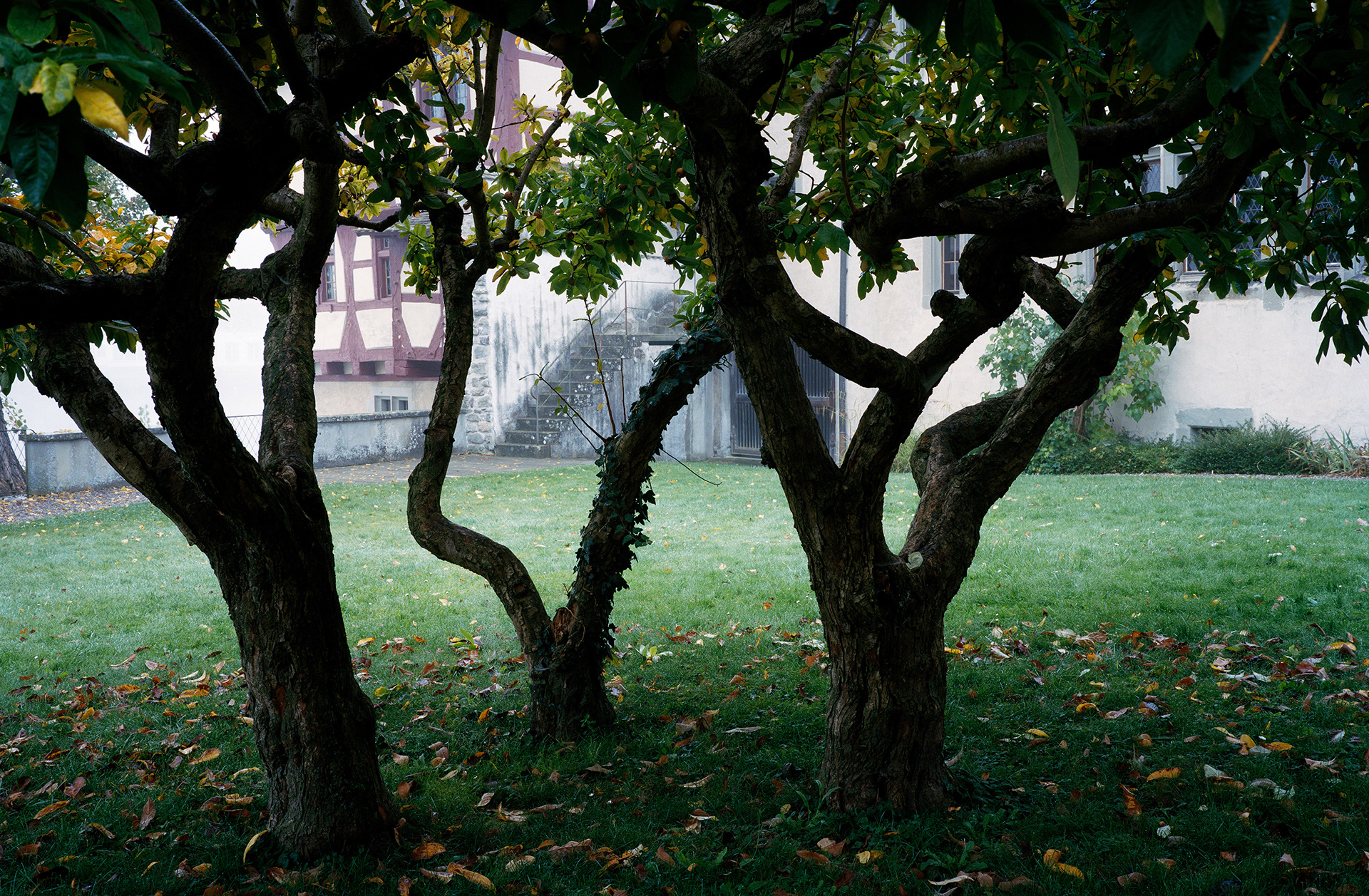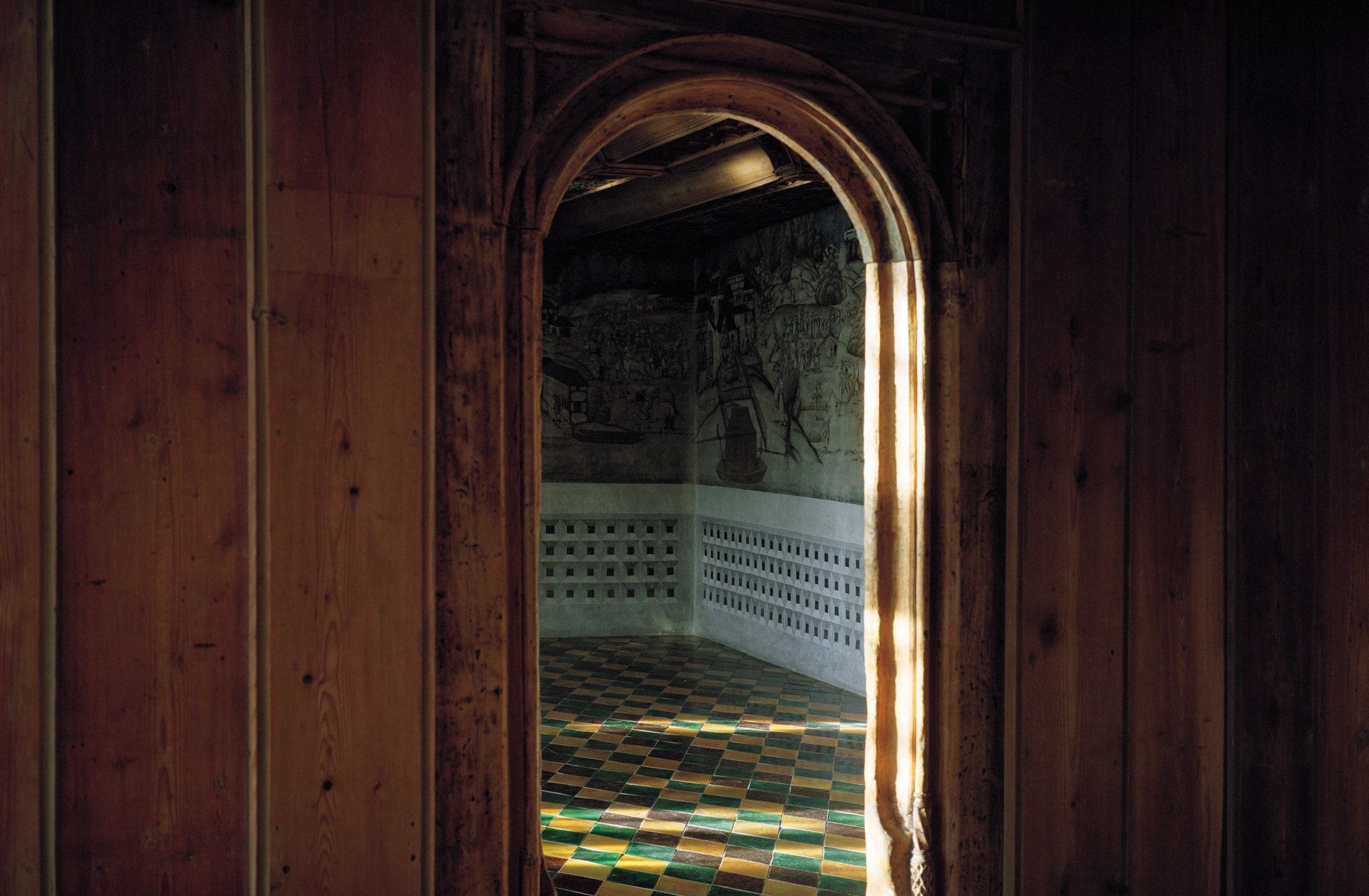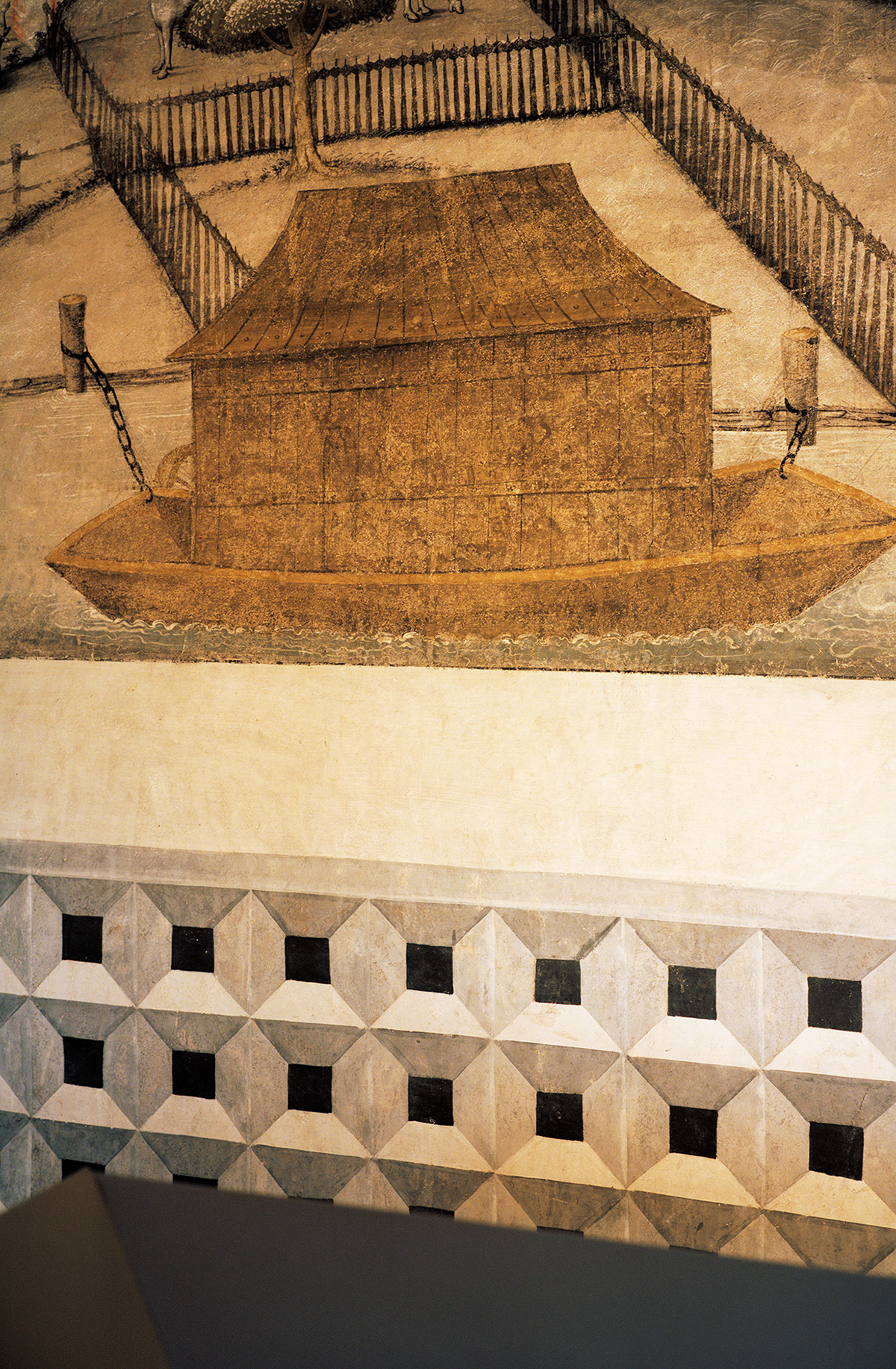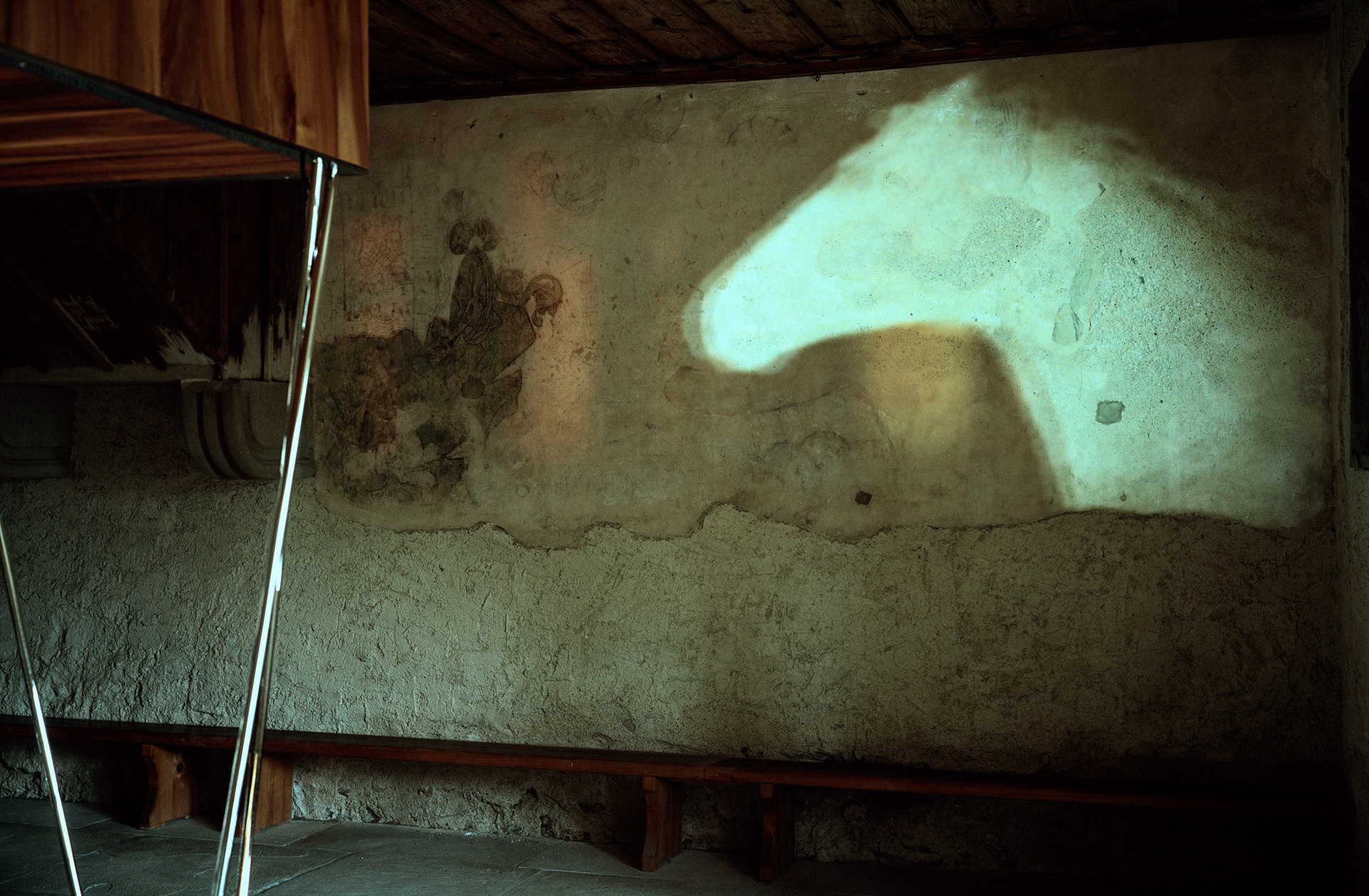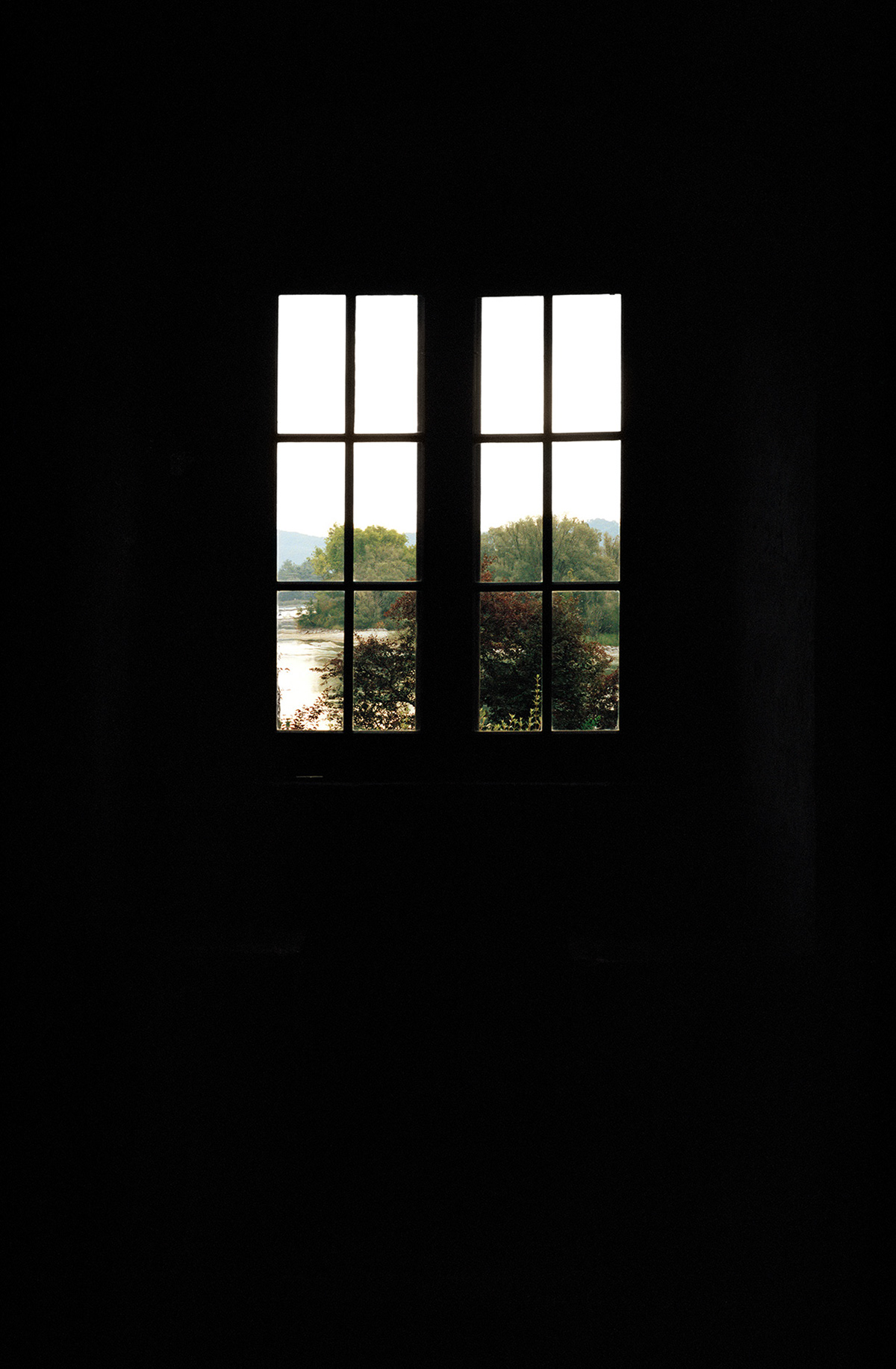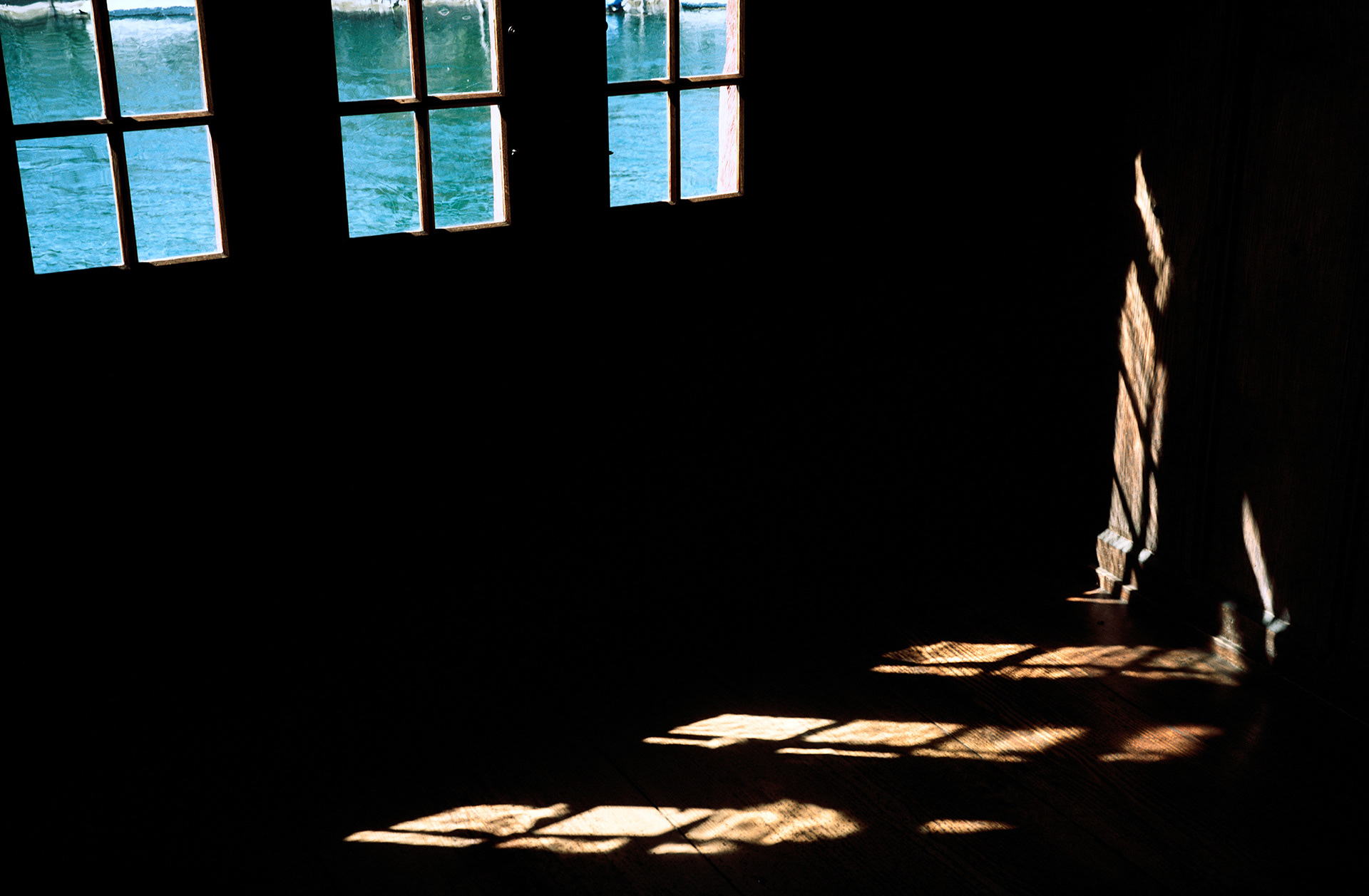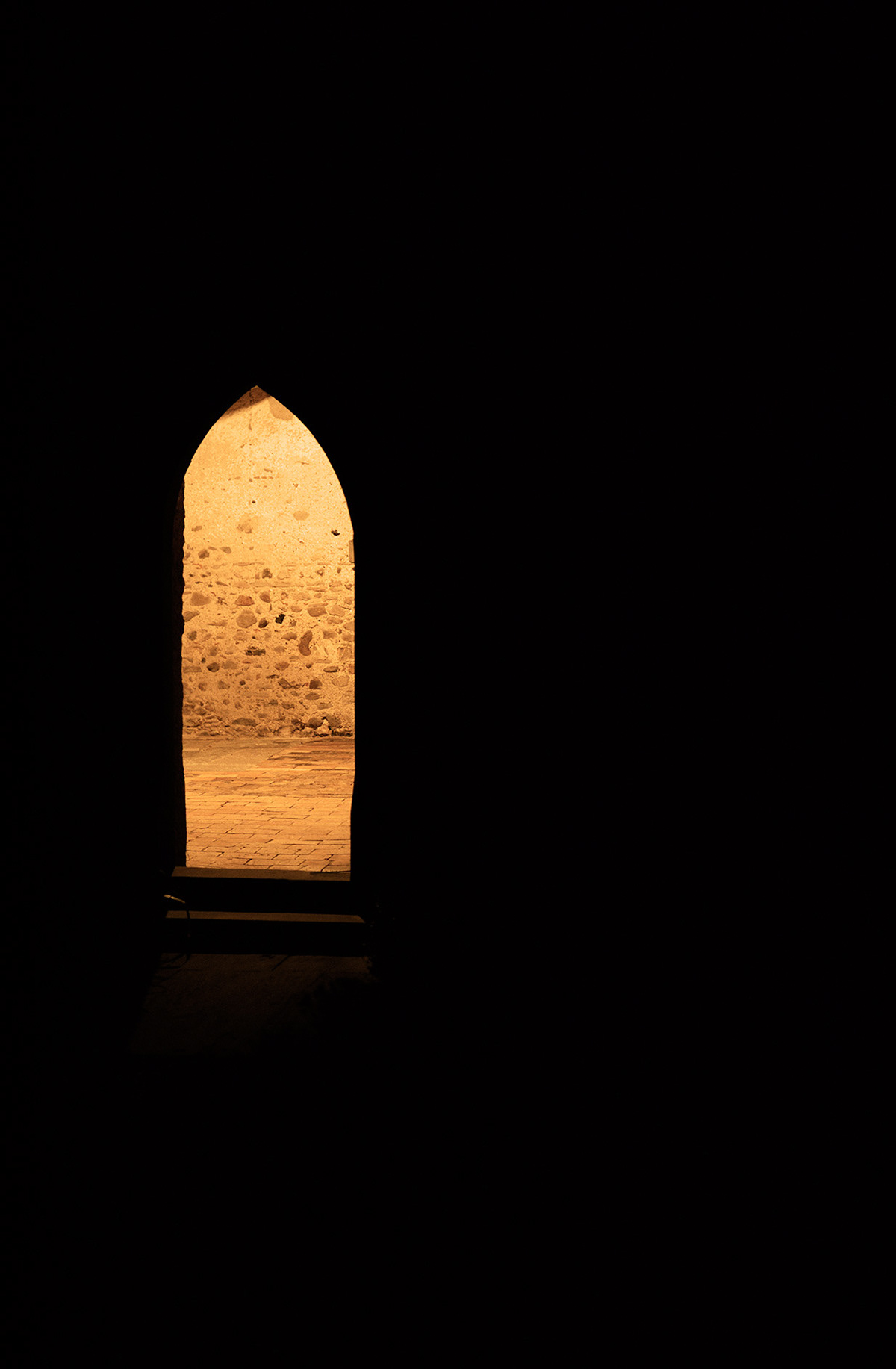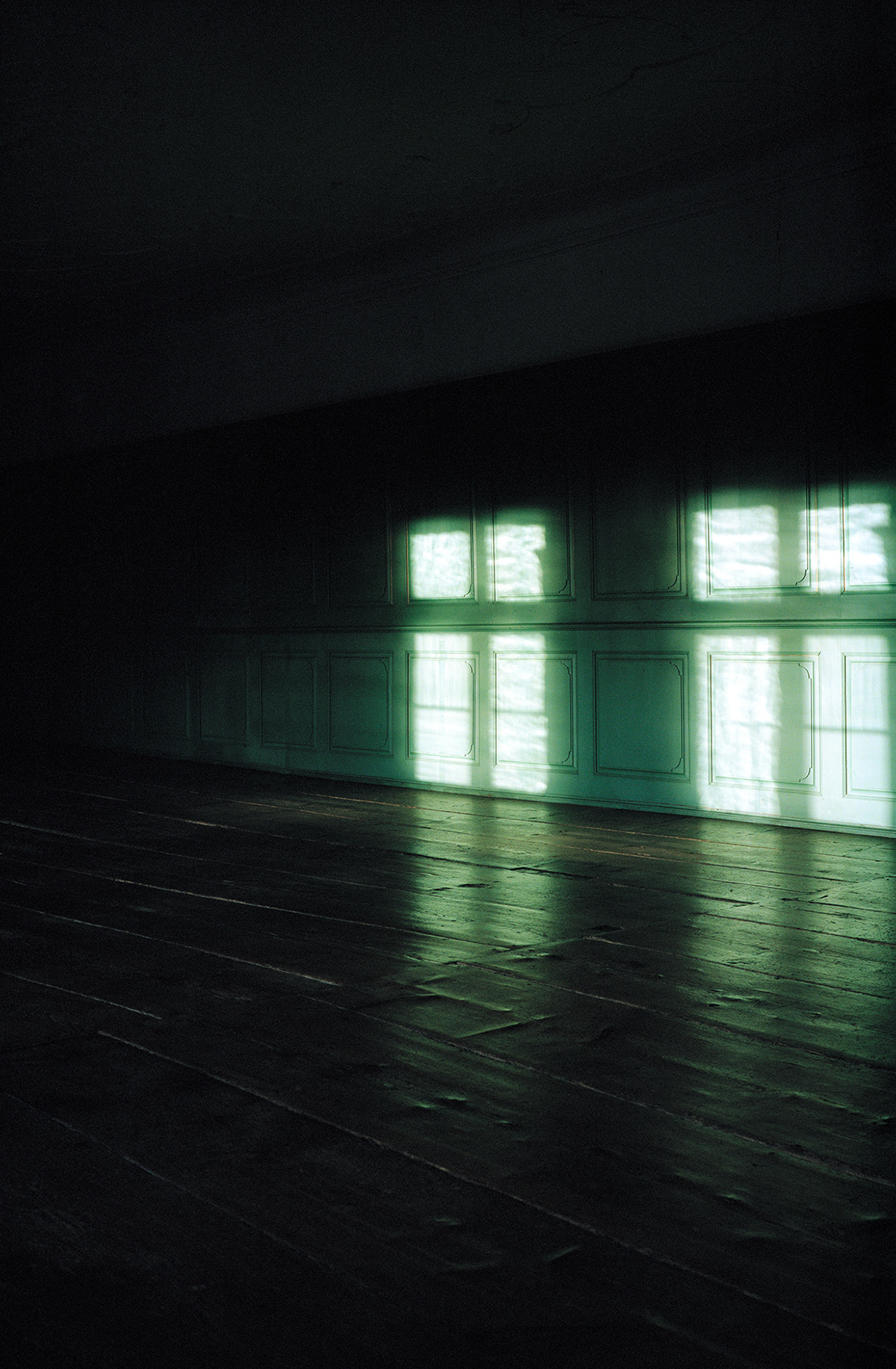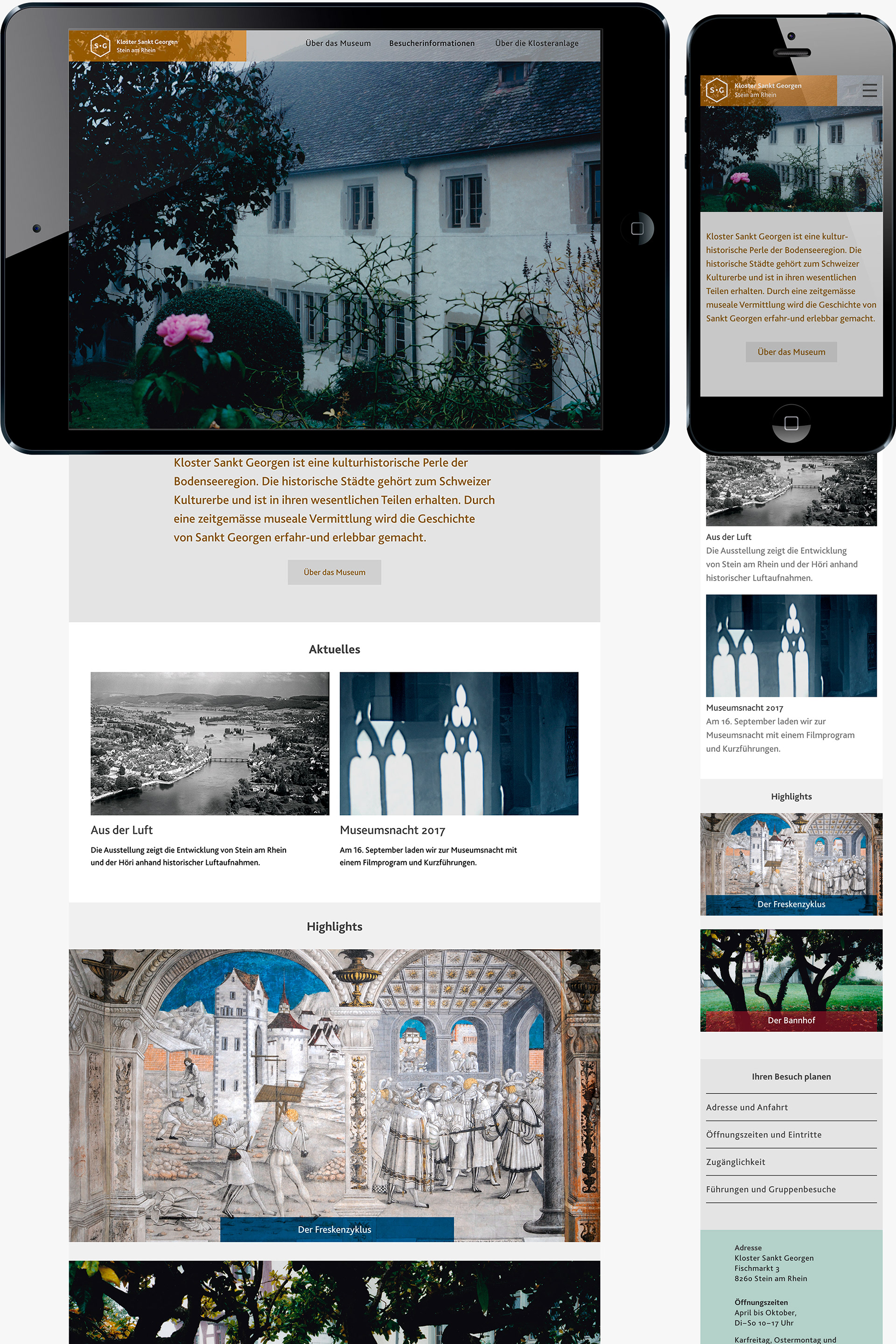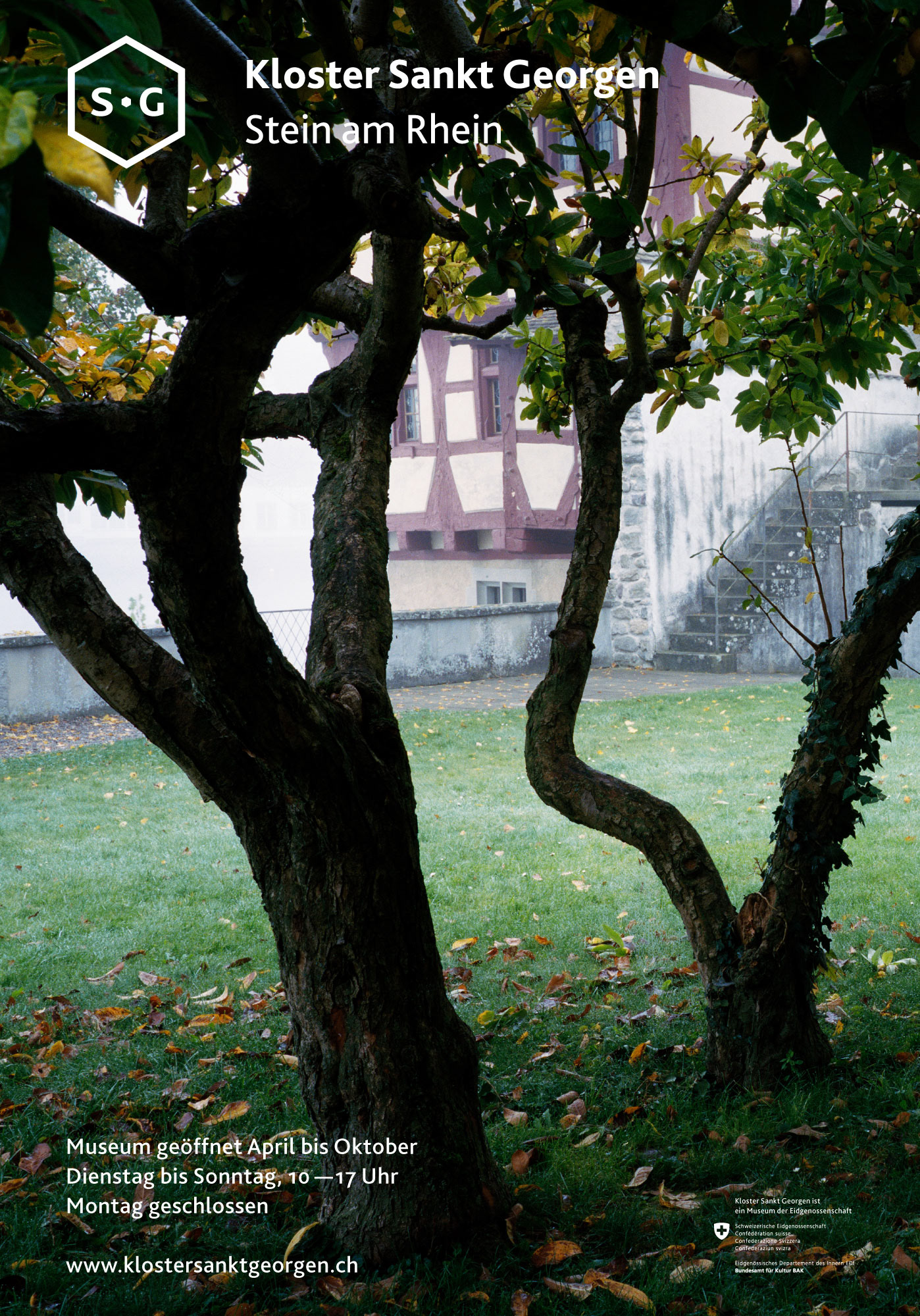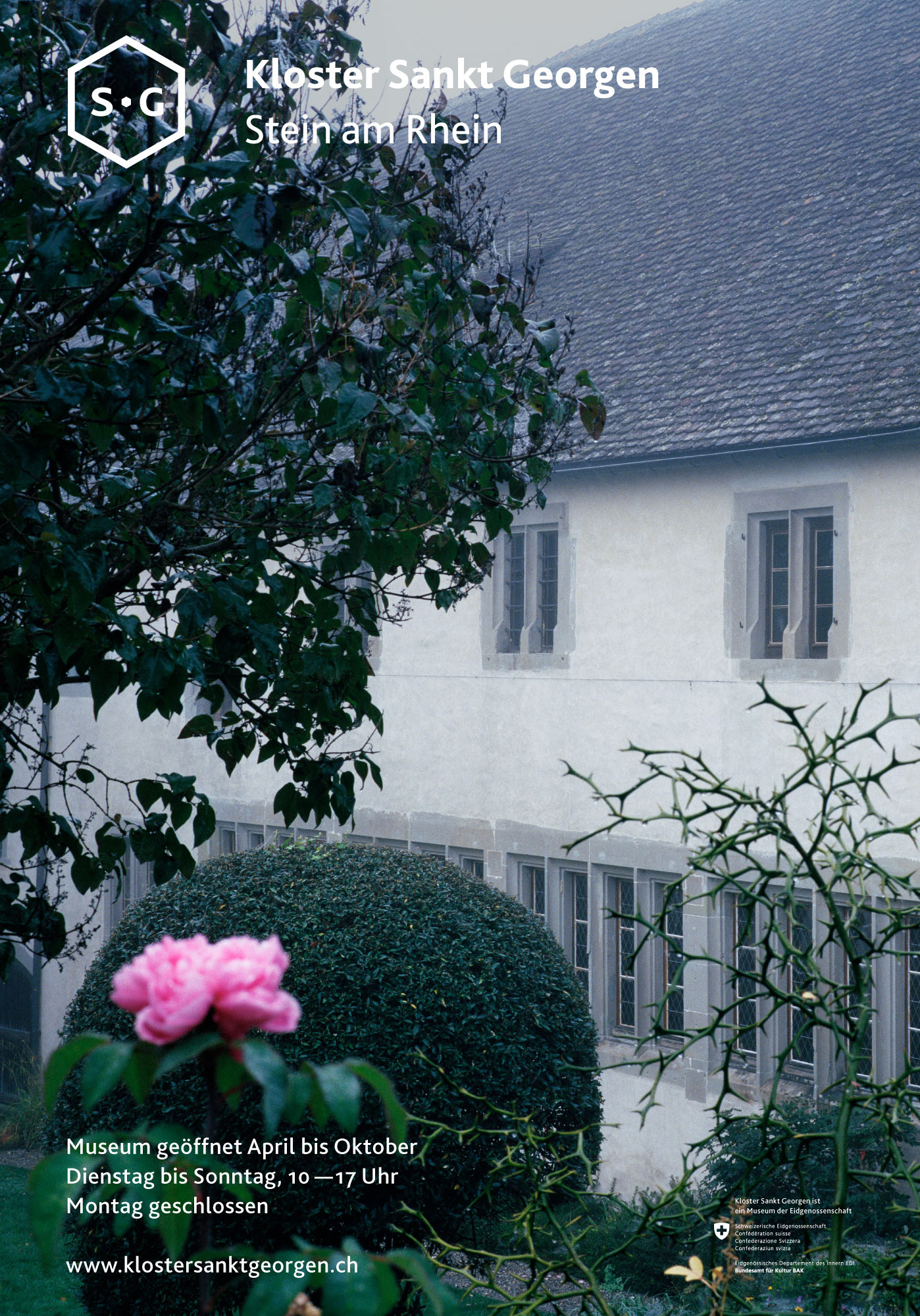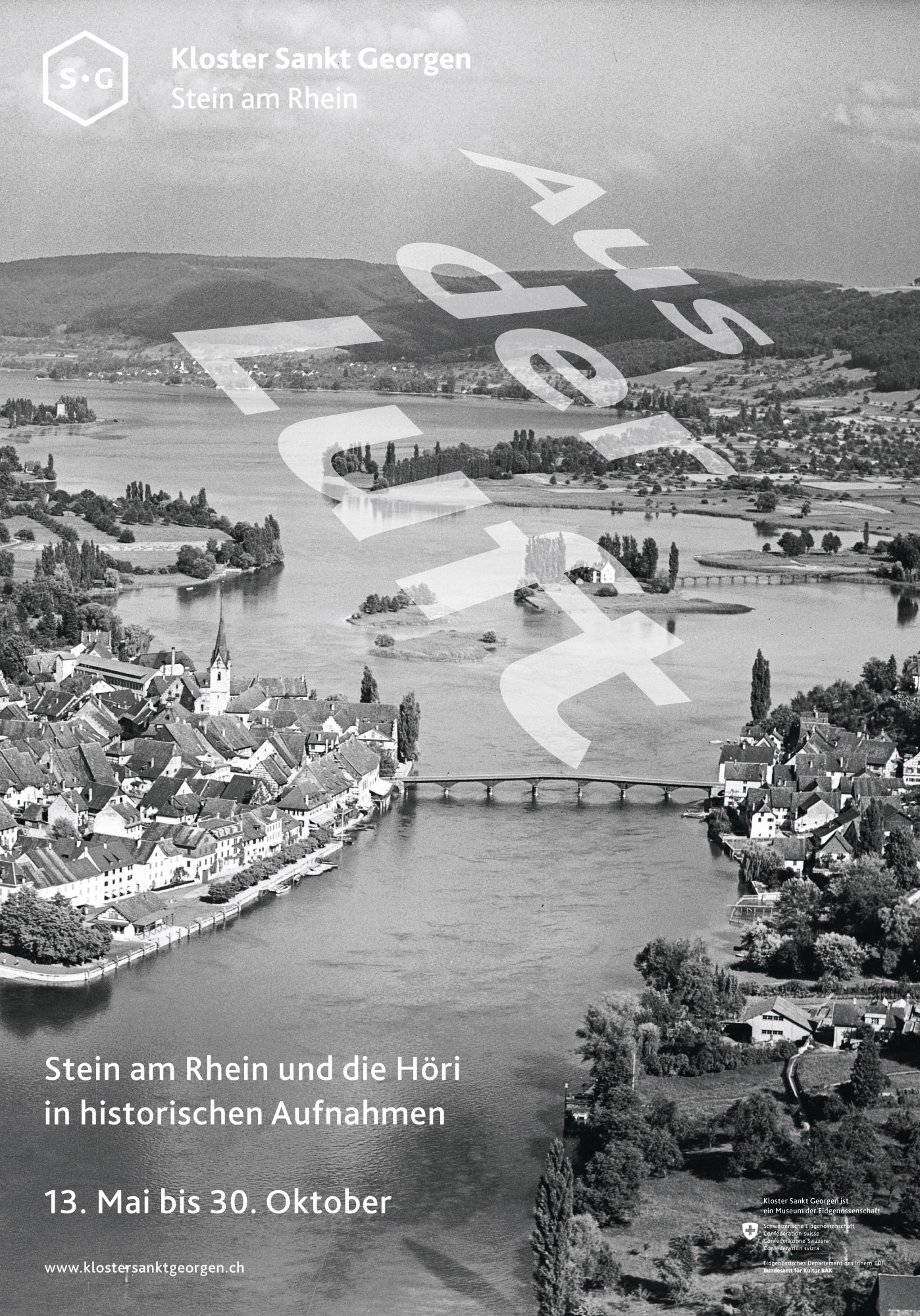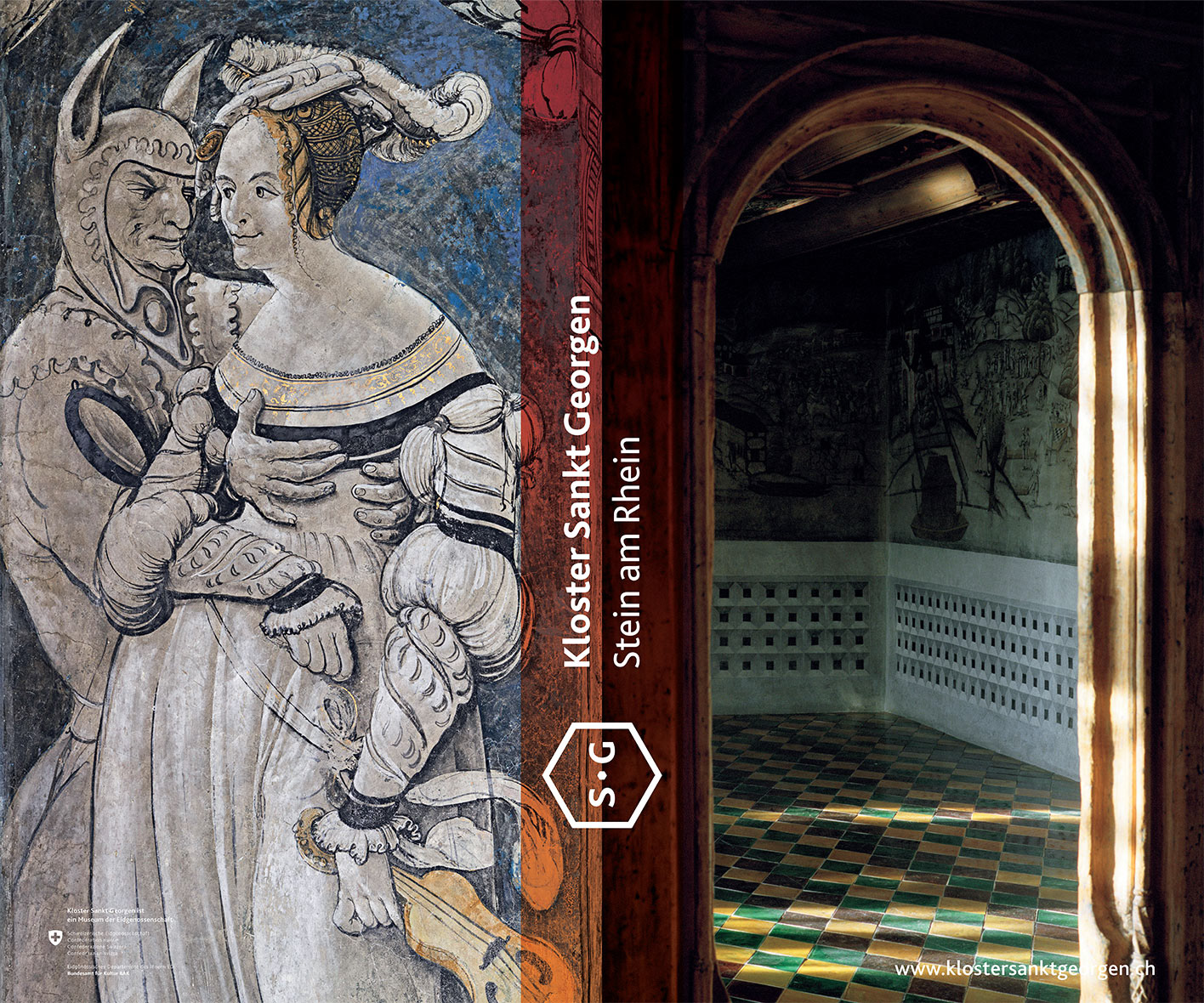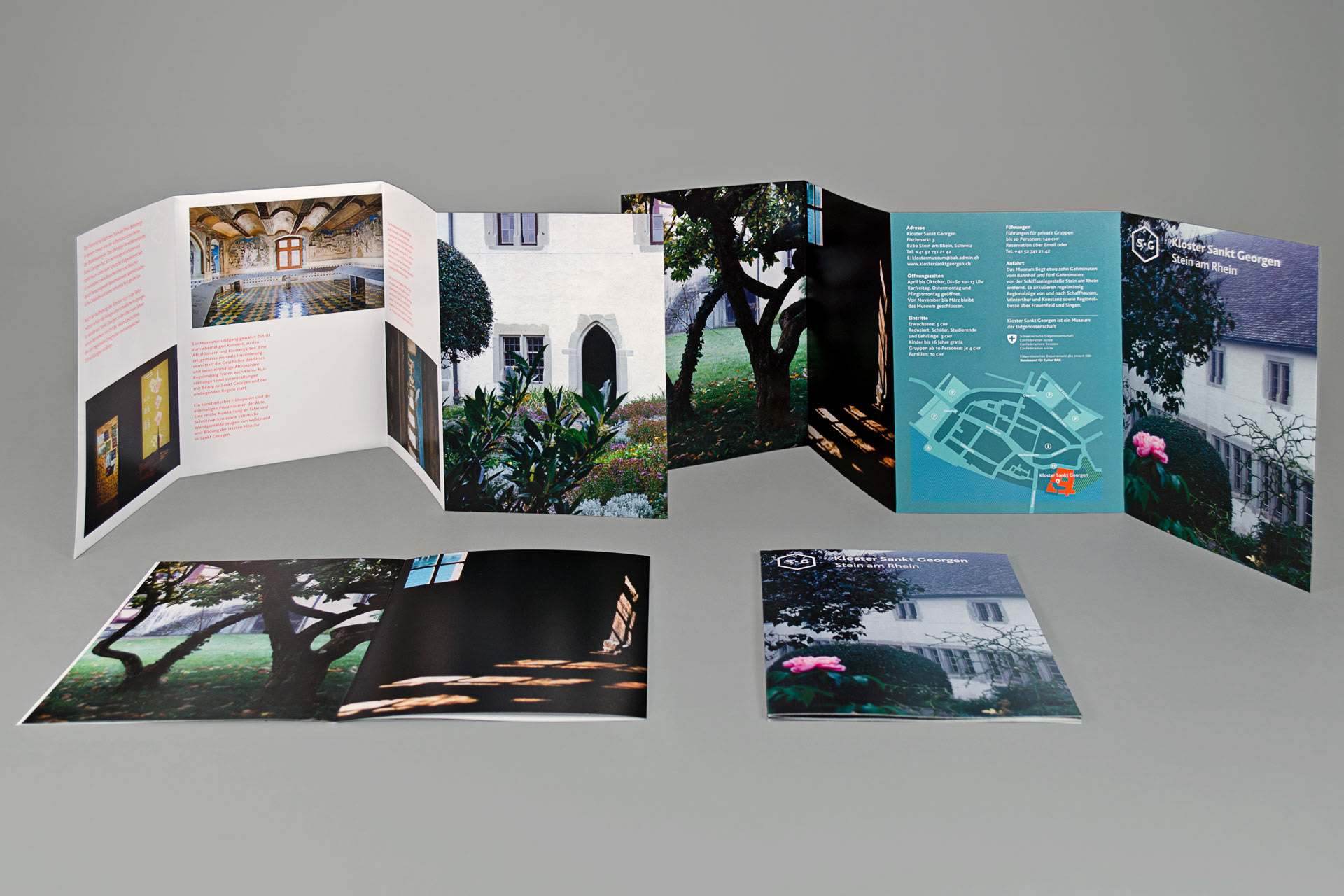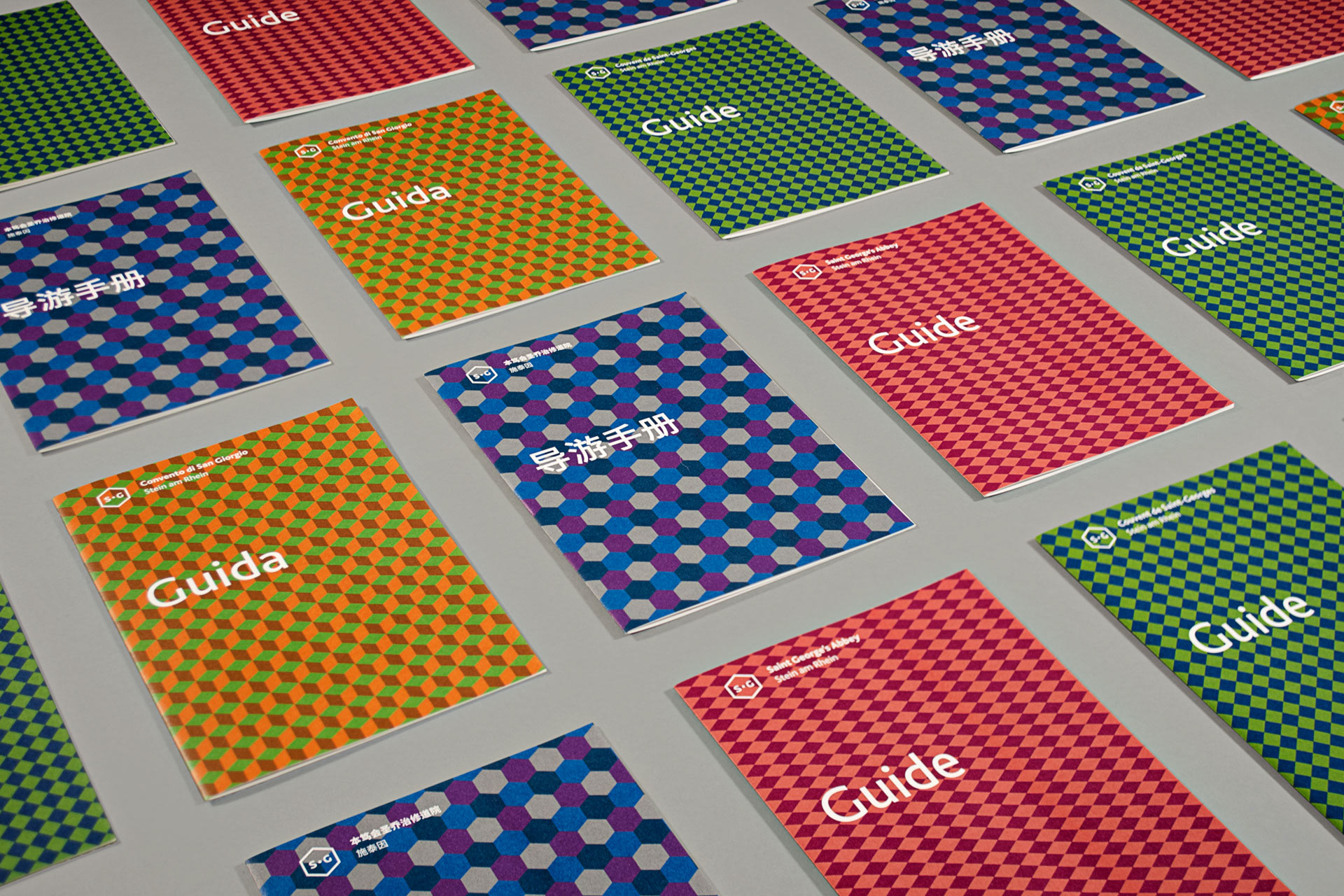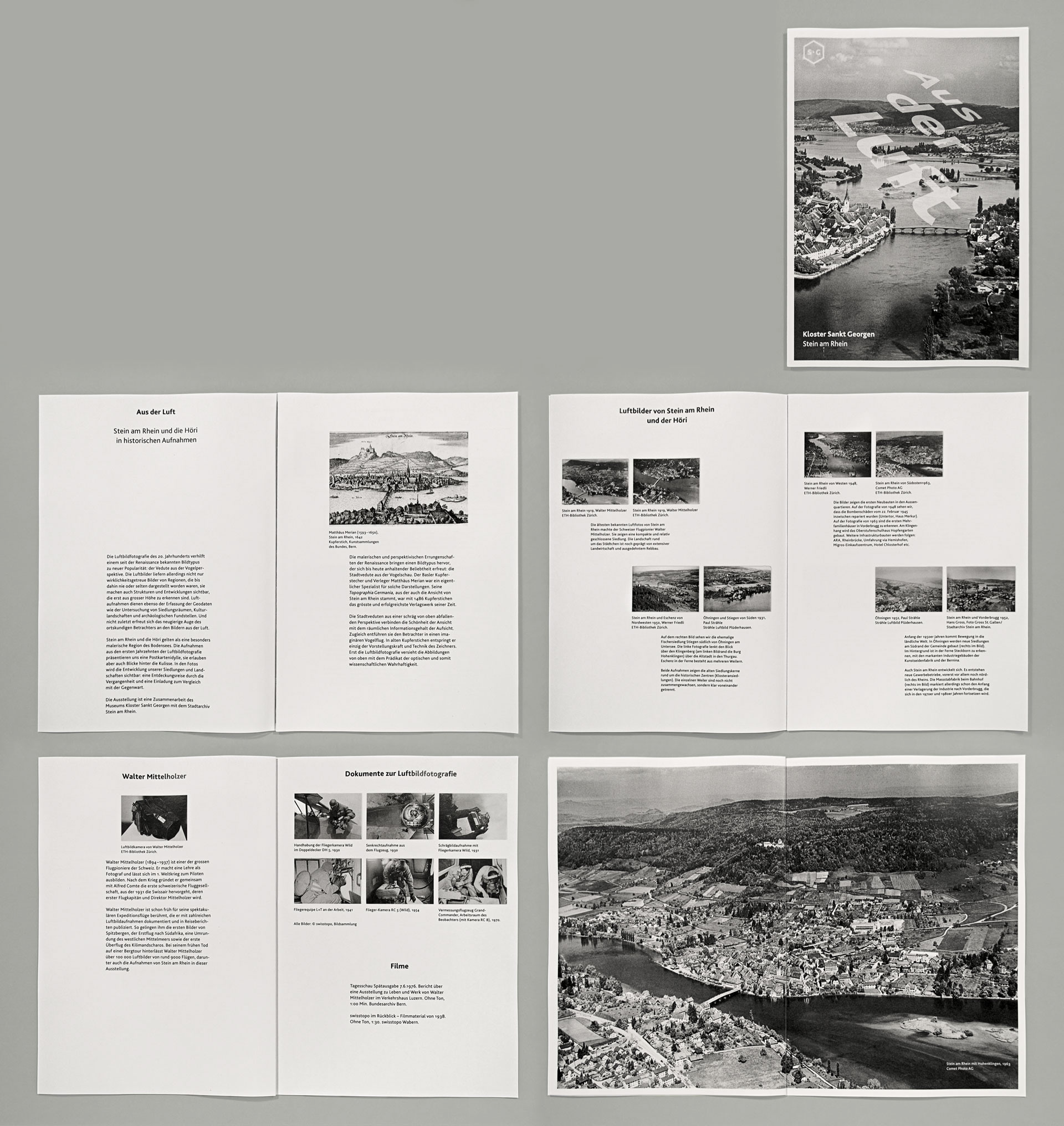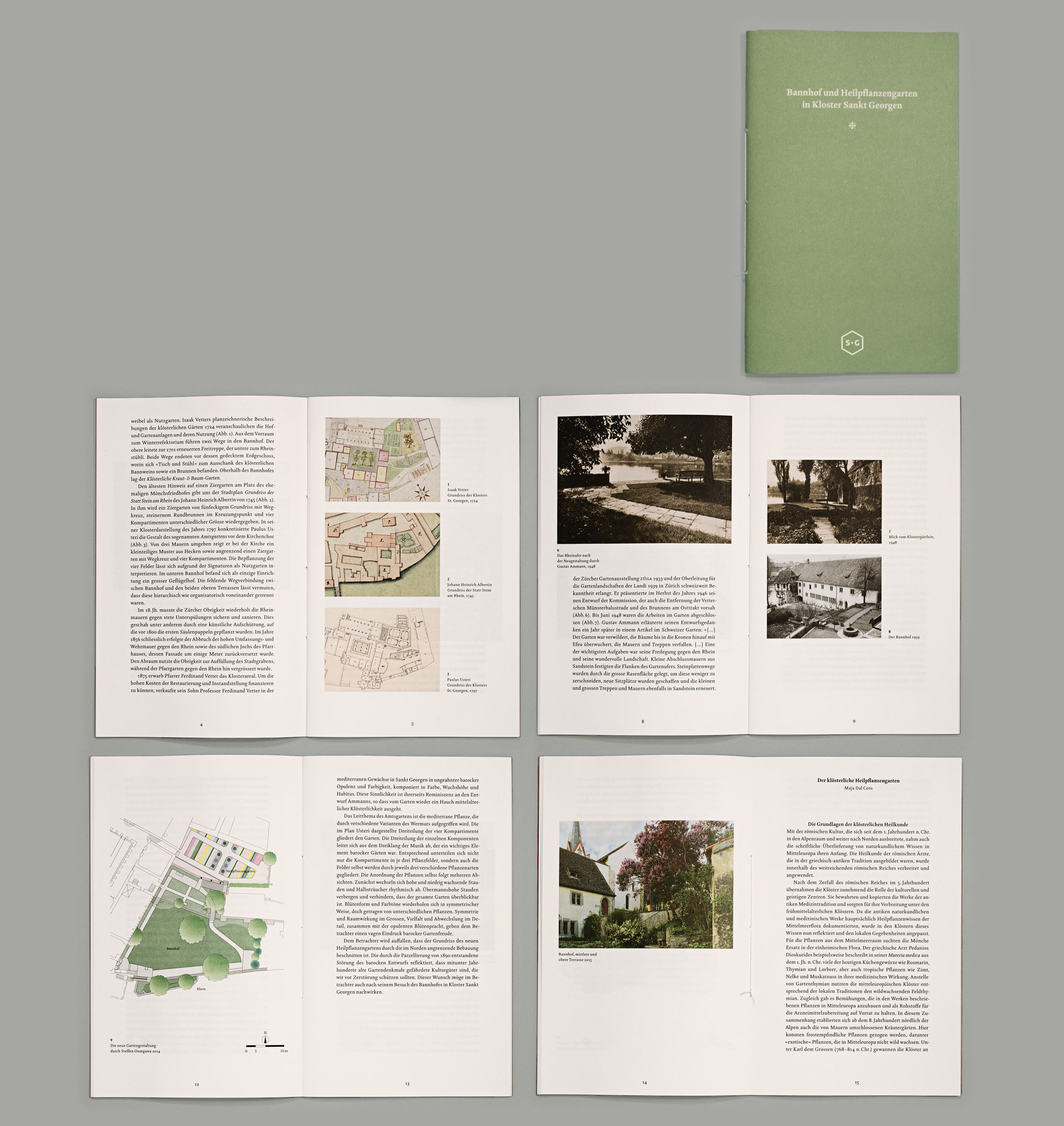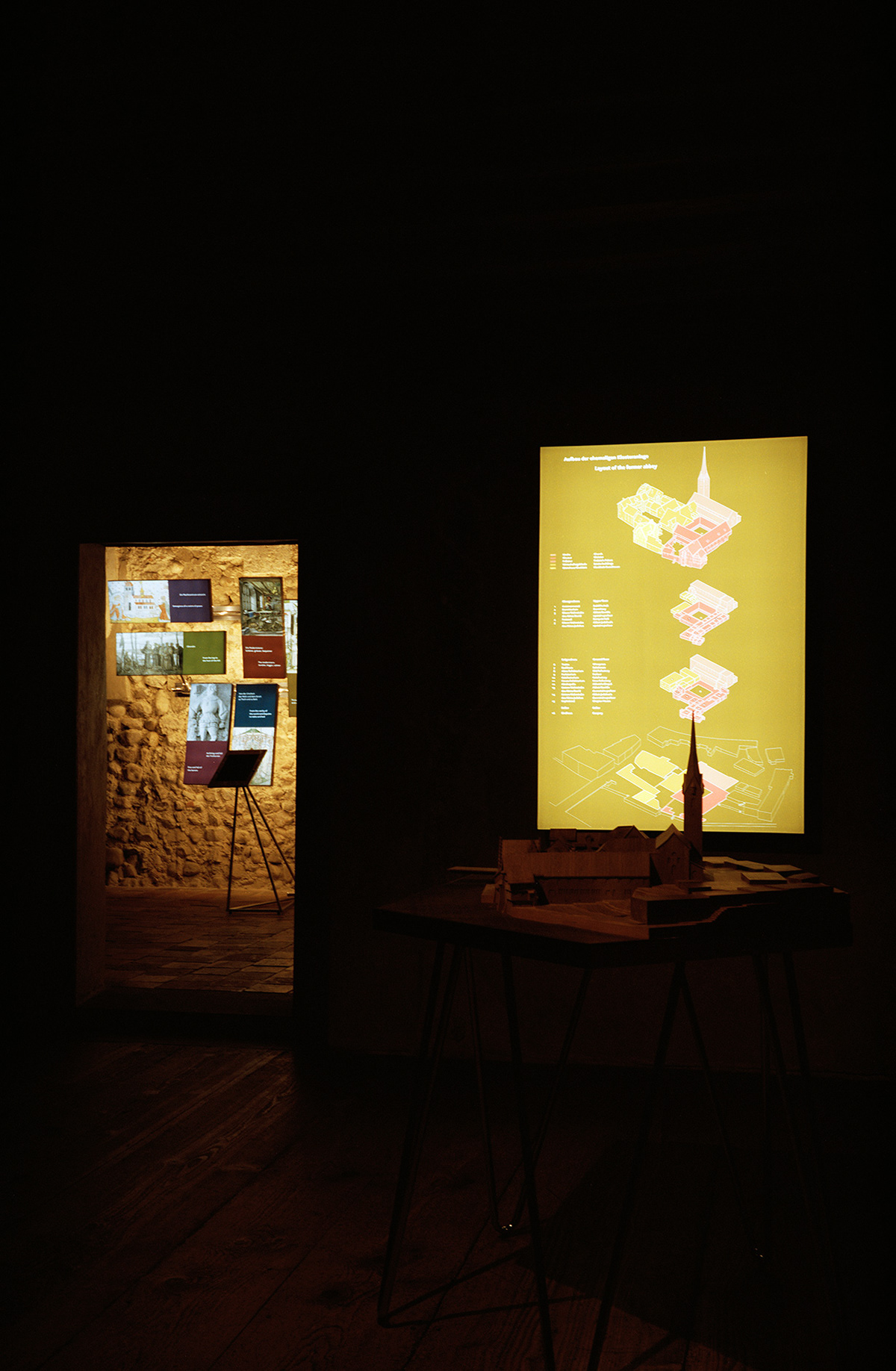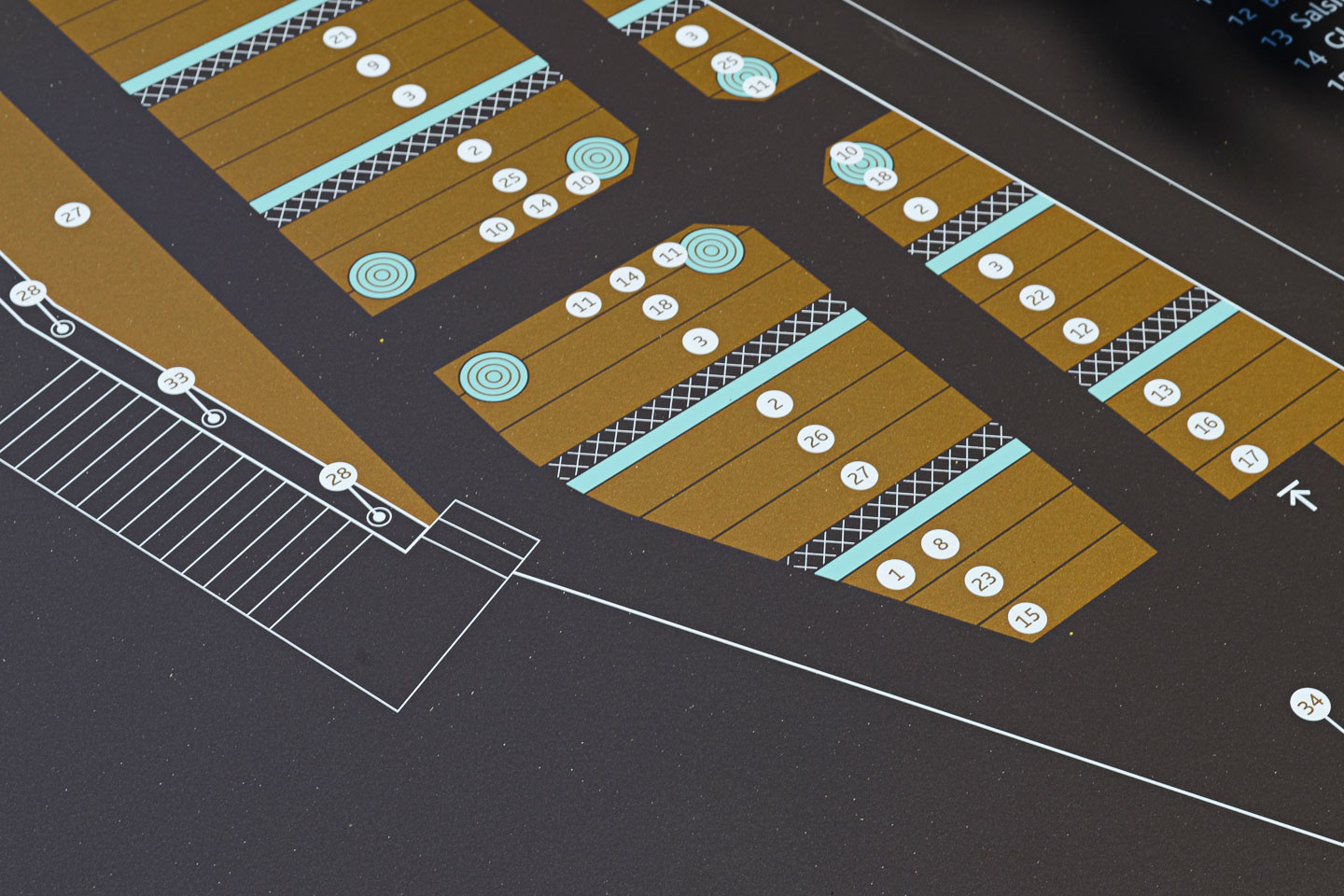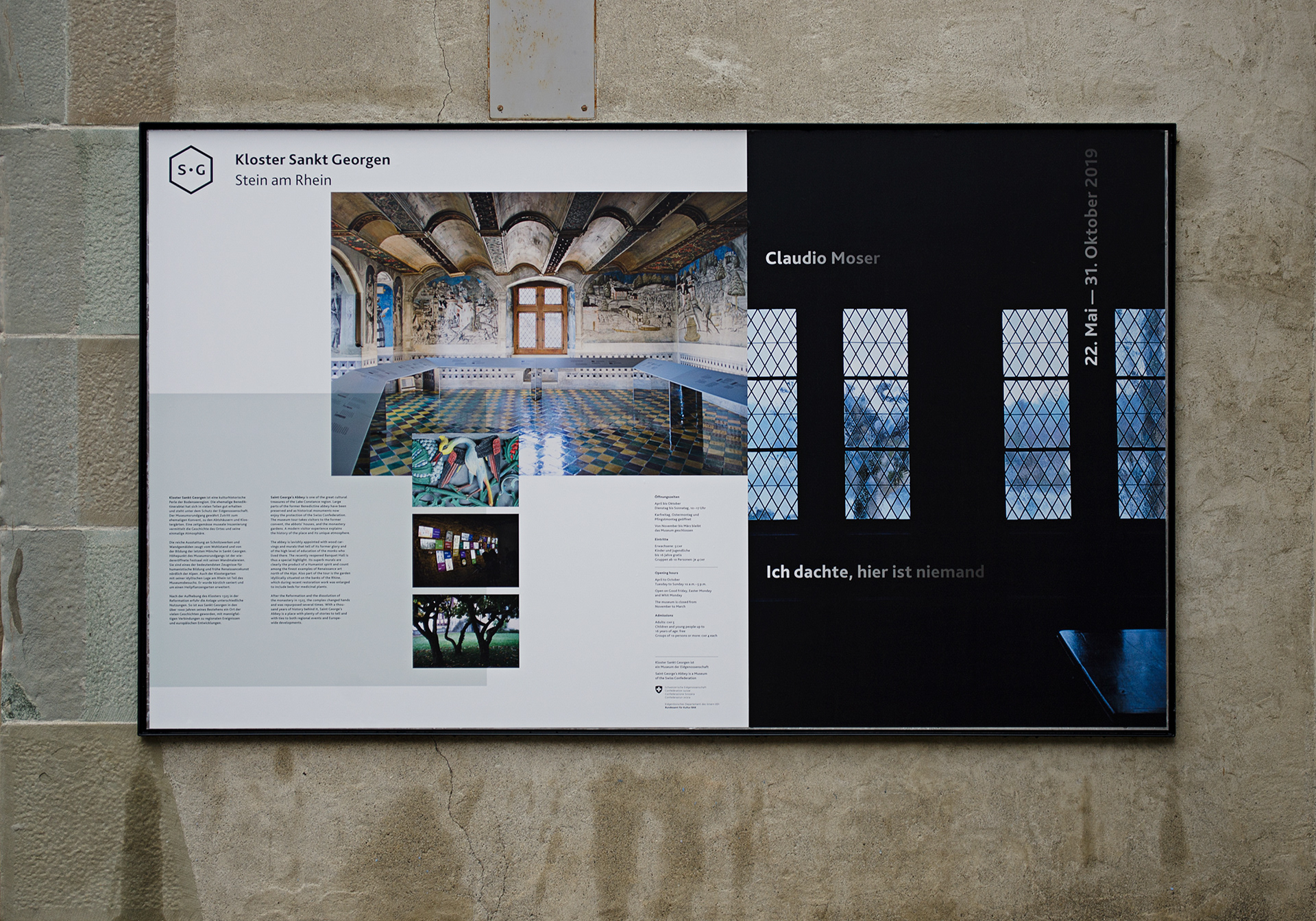 Ongoing
Scope of work:
Identity concept & creation
Art direction
Signage
Printed matter
Creation of publications
Scenography