Saint George's Abbey is a heritage site located in Stein am Rhein at the confluence of the Lake Constance and the river Rhine. Protected by the Swiss Confederation the former Benedictine abbey is excellently pre­­served and features outstanding cultural treasures.
After the dissolution of the monastery in 1525, the site changed hands and was repurposed several times: For example it was used as the residence of the
bailiff of Zurich, as a school, for harvesting silk or as the regional library and museum.
With a thousand years of history behind it, Saint George's Abbey has become a place where plenty of stories happened, with ties to both regional events and europewide developments.
As part of an  upvaluation of the site I was given task was to develop the visual identity, signage, publications and the graphic- and information design for a new
permanent exhibition
.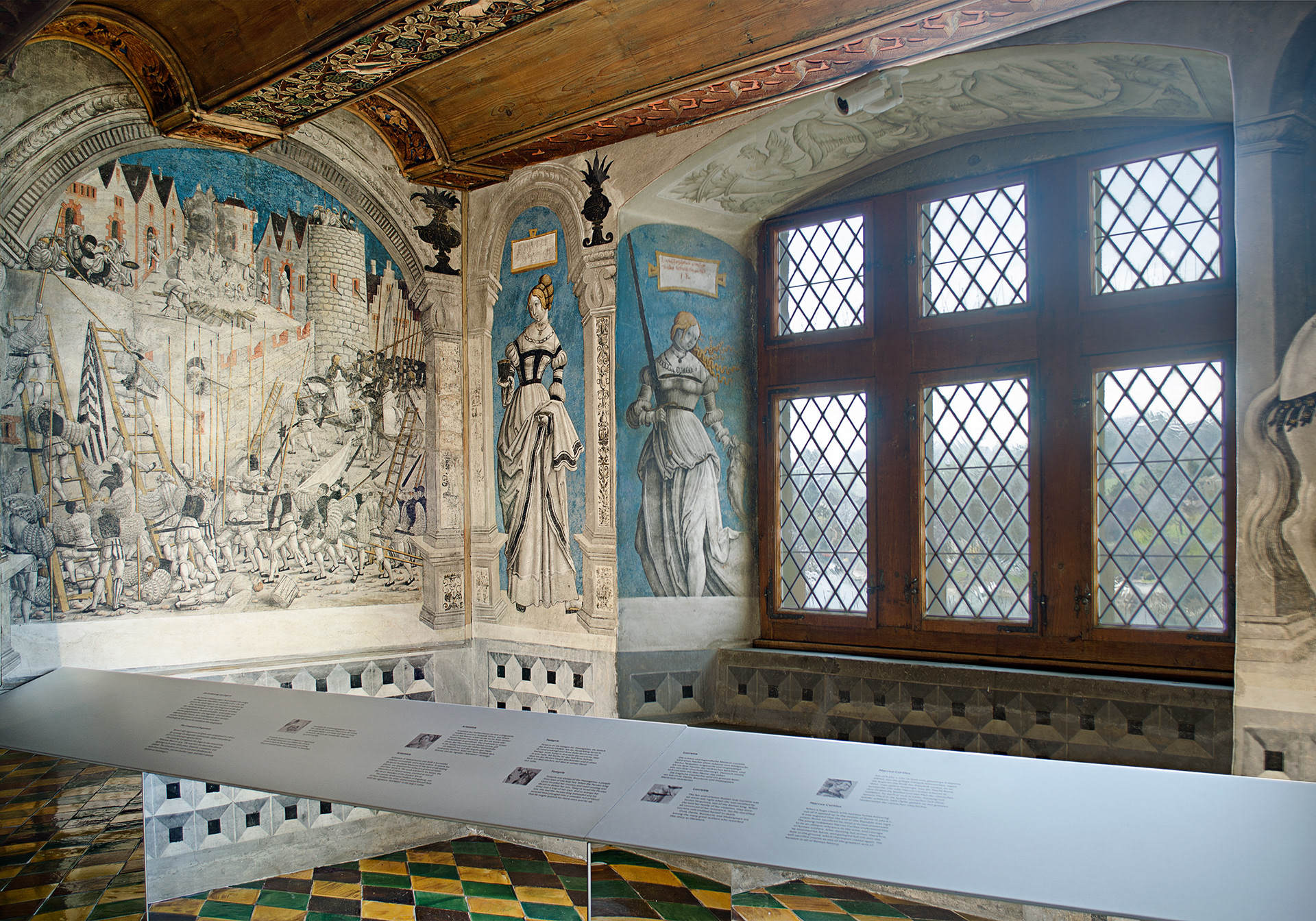 A challenge for the design of the visual identity was to represent a place with such a distinctive architecture and at the same time conveying the idea of a place that over the course of time experienced multiple usages. Since many tourists visit the site, the visual identity has to be multilingual.
The concept of the logotype is based on two elements: A signet and a word mark. The outline of the signet is the outline of an isometric cube. It loosely references some distinct architectural features of Saint George's Abbey. At the same time the isometric cube is a generic representation of space. The letters
SG
are the initials for
Sankt Georgen
in the four different languages German, French, Italien and English.
The visual identity consists of a graphic tool­box and an image library. The typeface Bliss, designed by Jeremy Tankard, serves as the primary typeface for all communication. Photography
To complement the images of the artworks (wall paintings and carvings) images from different photographers where commissioned. Among them Geneva based artist
Claudio Moser
. They were also shown in an exhibition the space of the abbey. There they entered into a dialogue with the architecture of the site and continued the interplay between art and architecture that characterises the place since early on.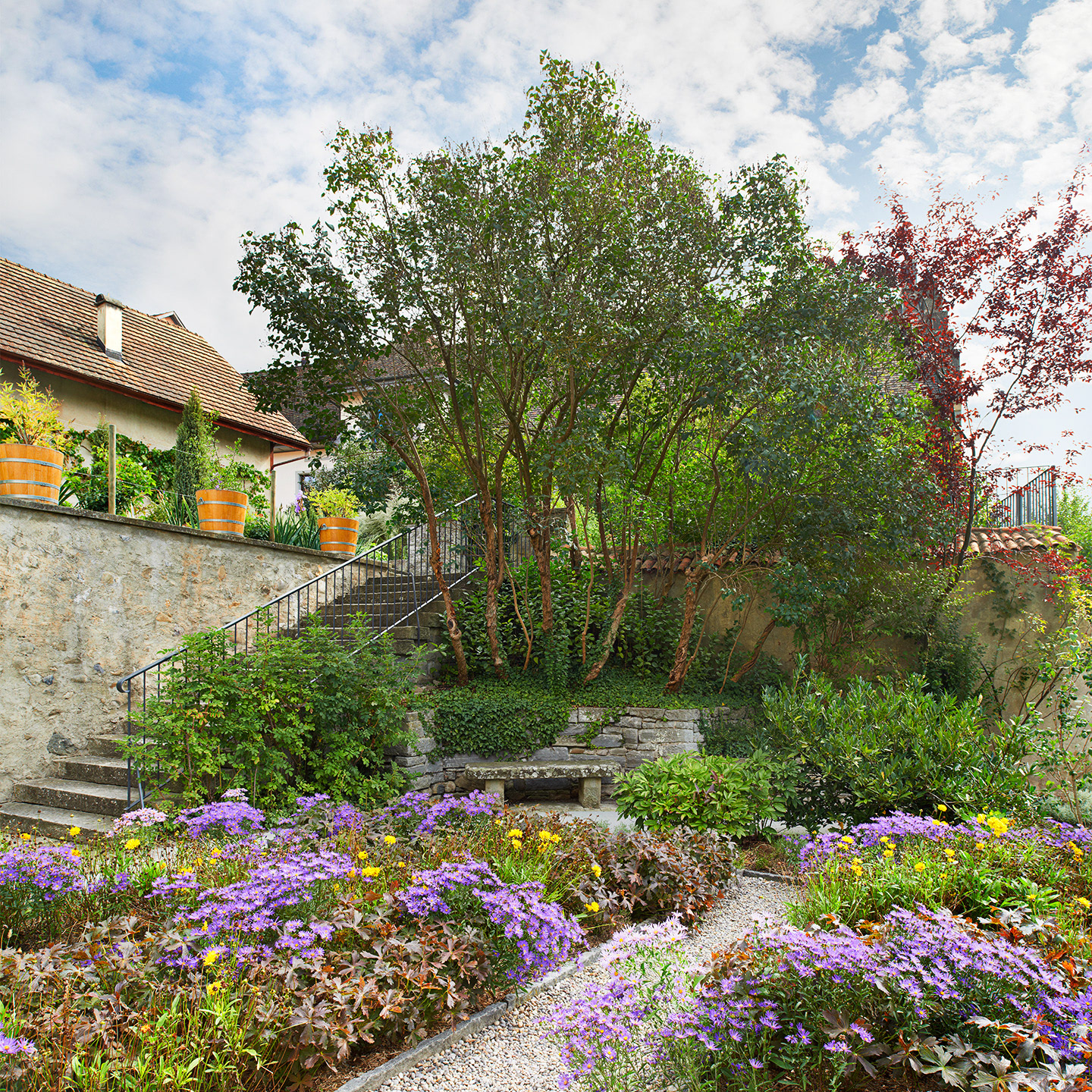 Client
Swiss Federal Office of Culture, estate of the Gottfried Keller Stiftung
Scope of work
Concept and design visual identity
Design of various implementations
Signage
Editorial design
Exhibition graphics
Motion graphics
User interface design
Photography (where no other photographer is mentioned)
Project partners
Scenography permanent exhibition: Holzer Kobler Architekturen 
Photography: Claudio Moser, Patrik Fuchs, Sascha Geiser